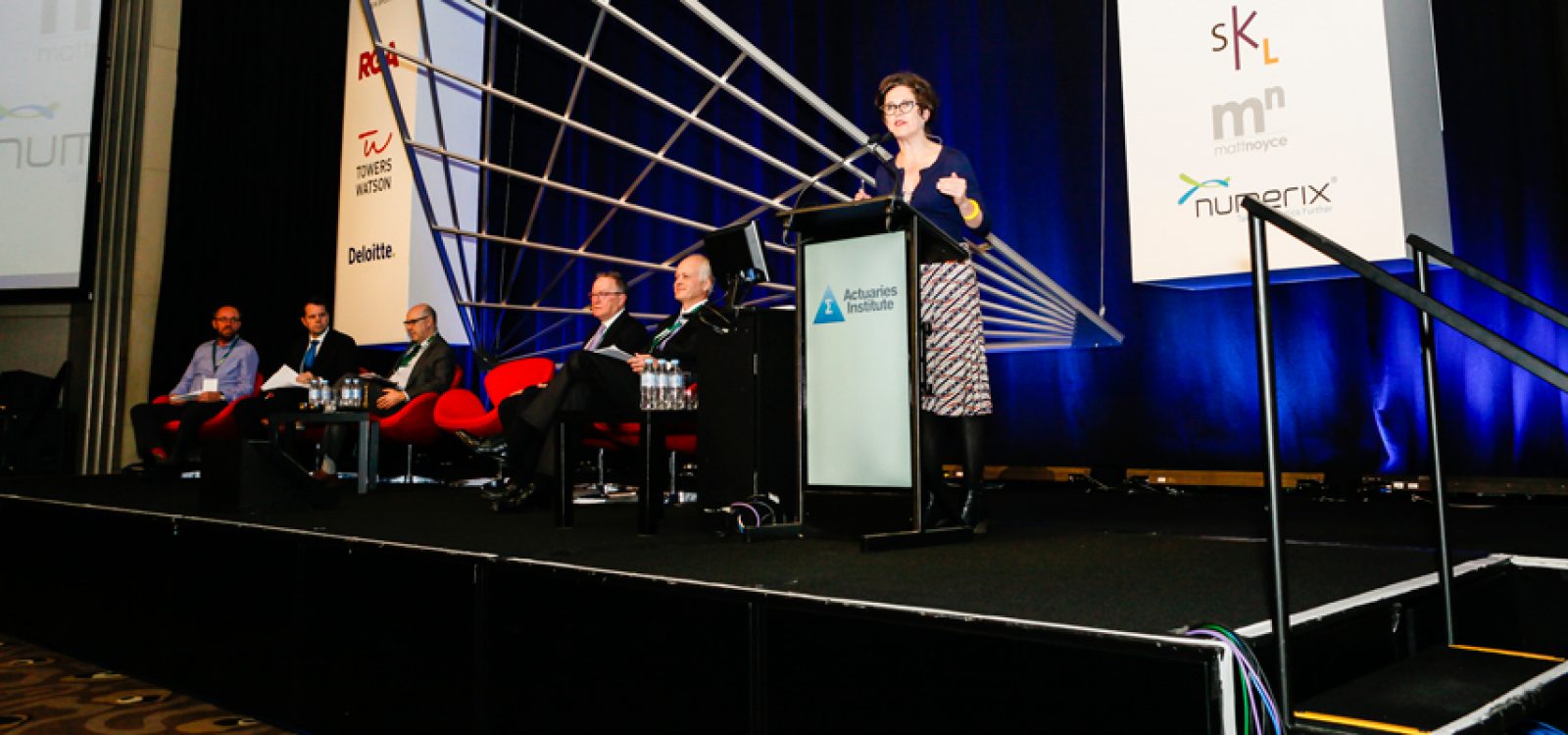 CEO Column
For me it's time to act now
"The time has come," the Walrus said, "To talk of many things" (Lewis Carroll, The Walrus and the Carpenter).
Three unrelated events prompted me to write this article.
The first was my participation on an all-male panel of five at the recent Actuaries Summit in May.
The second was attending the Australian Institute of Company Directors (AICD) company director's course where women outnumbered men.
The final prompter was an article which appeared in the UK Times on July 15 which reported that for the first time in British Army history a woman had been put in command of an operational brigade. The article noted that Brigadier Nesmith (while not the first female brigadier or one-star general) had been given a job trusted to high-flyers. As an interesting aside, the article noted that she is married to a tree-surgeon and has two sons, aged seven and six.
When I was in the Australian Army (over a quarter of a century ago), an institution not dissimilar to its British counterpart, I could not have ever imagined a woman having such a role. That this is happening is terrific, absolutely appropriate, and shows the rapid change that has occurred in recent years when it comes to women having the same opportunities as men and, more importantly, winning senior jobs.
Equally, even a few short years ago, it's unlikely that women would have attended an AICD course in the same numbers as men.
The key question then, is whether enough is being done to ensure that women are equally represented, as they should be, at the most senior levels of our key institutions? Think of the Federal Cabinet where there are only two women, and ask yourself whether that's appropriate today? Consider, also, the under-representation of women on boards and in senior executive roles.
Until recently, if pressed on this topic, I would have reflected and said that, of course, I support the notion that women should have the same opportunities as men, and that this was happening gradually and appropriately. After all, my wife was a ground-breaking politician in that regard and I have two university-age daughters who couldn't imagine a scenario where their ambitions and success were linked to their gender.
A lot of the men I know, all good and decent people, would probably hold similar views.
However, my personal view, now, is that despite the best will in the world, not enough is being done to ensure that women have an equal stake in Australia's power and decision-making structures. Men need to make active and conscious decisions, all the time, to ensure that women are afforded equal and fair representation.
So what does this mean for the Actuaries Institute and my personal approach? 
(This where the panel of five men becomes relevant at the Actuaries Summit). When the five of us were on stage it was immediately apparent we were all thinking the same thing (gently prodded by our Summit host Annabel Crabb) – that not only was it not a good look (embarrassing actually) but that the many women in the audience (one-third of our members are women) could reasonably be thinking that the Institute was out-of-touch.
In the future I intend to take the following steps to make sure the Institute takes a more active role in making sure that women are appropriately represented:
At our conferences, each panel should have between a third and half of their members as women.
When I attend key meetings at the Institute I will make sure that women are appropriately represented.
I will actively encourage and support women to join the key decision-making bodies of the Institute.
When I am at an important external meeting, I will make a (polite) and appropriate point if I feel that women are excluded or under-represented.
My comments shouldn't be taken as criticism of the Institute or the Profession. I would note, for example, that the key decision-making body of the Institute, the Council, has four women on its 12-person board, and the President and Vice President are both women.
CPD: Actuaries Institute Members can claim two CPD points for every hour of reading articles on Actuaries Digital.