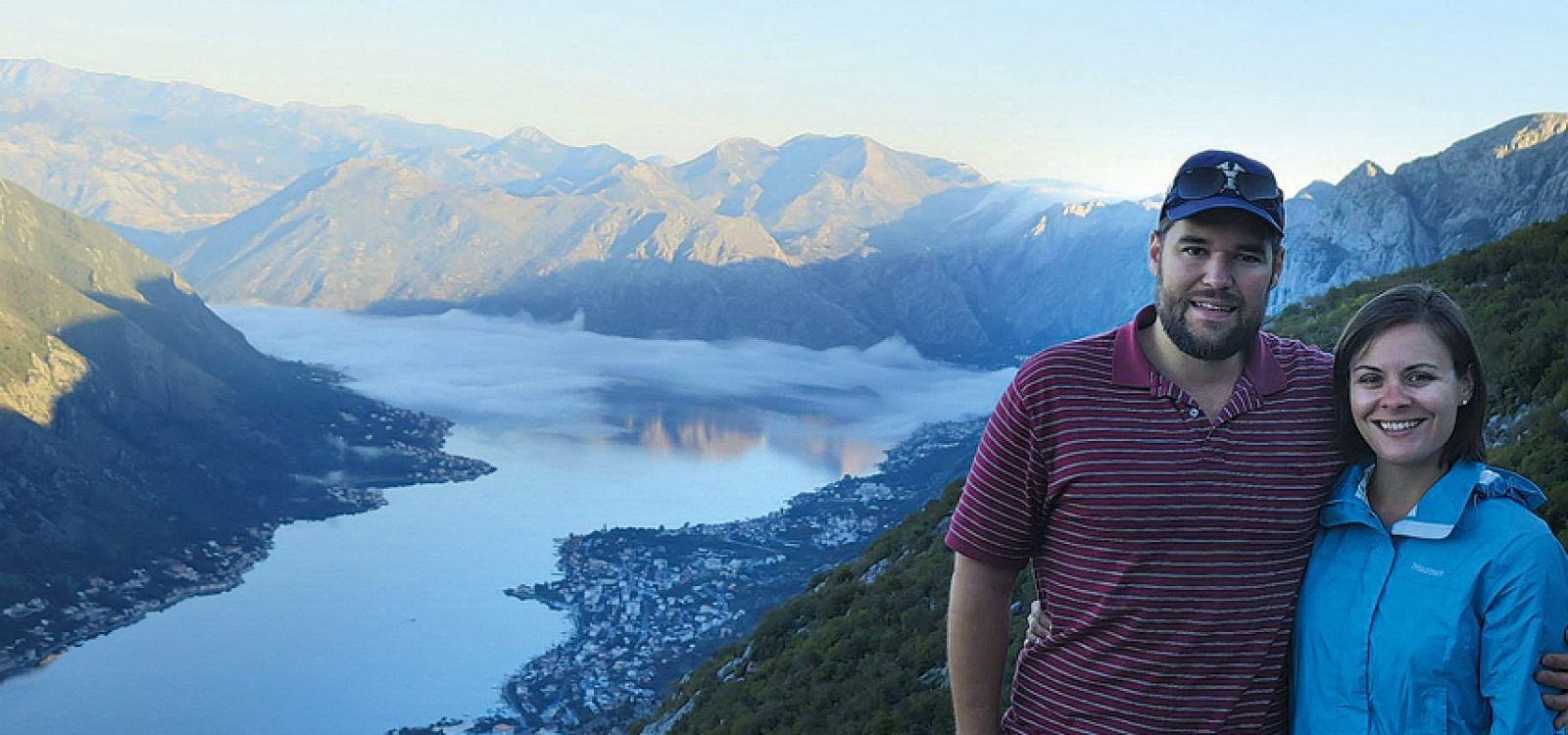 Interviews
Under the Spotlight – Dave Millar
Title… Senior Manager, although really just part of the actuarial team at EY
Organisation… Ernst & Young, within both the Financial Services Organisation (FSO) and the Advisory group, specialising in Life and Wealth Management
My interesting/quirky hobbies… I've been an active member of a community garden at the bottom of my street and also manage the website and social media for the Gordon District Cricket Club
My favourite energetic pursuit… was certainly cricket but now my Saturdays seem to be filled with engagement parties and weddings… even baby showers! It's a sign of me encroaching on 30
The sport I most like to watch… is probably the hardest question to answer. There are so many sports that I actively follow. I attend most Swans, Waratahs and Rabbitohs matches in winter and local, domestic and international cricket in summer. However, if it needs a 'judge', rather than a referee or umpire… it's out. Scoring out of 10 is too subjective for an armchair spectator
The last book I read (and when)… recently finished The Big Short, by Michael Lewis on the GFC. A little difficult to grasp all the key players at first, but an insightful and entertaining read. Numbingly big numbers being bandied around
My favourite artist/album/film… is The Long Kiss Goodnight. However, these days I spend many an hour at Dendy Opera Quays. Walking across the bridge, then breakfast and a film is a great way to start a Sunday
The person I'd most like to cook for… is someone that likes their steaks rare, their red wine flowing and their evenings long
What gets my goat… is a laundry list of things unfit for publication in this magazine. However, inconsiderate people, whether through selfishness or ignorance, really rile me up
I'd like to be brave enough to… jump from a 10 metre diving platform
In my life I'm planning to change… my contributions to worthwhile charities. With our firm doubling everything you donate, you can truly make a difference
Not many people know this but I… a week's work experience in the actuarial team at PwC studying the impact of climate change on insurance claims changed my career path
Four words that sum me up… passionate, committed, loyal, logical
What I wanted to be when I grew up… outside of all the boyhood dreams of policemen, pilot, fireman and train driver, an Intellectual Property lawyer was where I aspired to end up. Specific hey!
Where I studied to become an actuary and qualifications obtained… UNSW, through their Co-op Program, then through the support network at EY. BCom (Actuarial Studies and Finance), FIAA
My work history… has been with EY for seven years now, outside of some amazing experiences at APRA and others while on my Co-op placements
What I find most interesting about my current role… being able to distil technical information into pragmatic and meaningful insights for my clients. Conversing with the full spectrum of people within organisations
My role's greatest challenges… is finding the necessary time to meaningfully invest in the future of our staff
Who has been the biggest influence on my career (and why)… an American university lecturer who spent an entire semester instilling into me the importance of questioning the reasonableness of assumptions. Around the same time Rob Thomson (APRA) was mentoring me while on my Co-op placement, for which I will be forever grateful
My proudest career achievement to date is… convincing my then girlfriend to share the rest of her life with me
10 years from now, I will be… fostering the ambitions of my children while juggling everything else in my life
Why I'm proud to be an actuary… because of all the street cred it brings! But in all seriousness, not having to credentialise yourself is of great benefit
The most valuable skill an actuary can possess is… the ability to critically question. And then the confidence to ask questions!
At least once in their life, every actuary should… buy a lottery ticket. It goes against almost everything you've been taught. But there's always a chance!
My best advice for younger actuaries… is the same as for anyone: Think critically and ask 'So what?'
If I could travel back in time I would… re- live the 10 week holiday from which I've just returned
If I win the lottery, I would… frame this page. There's always a chance. No matter the situation, don't give up hope!
CPD: Actuaries Institute Members can claim two CPD points for every hour of reading articles on Actuaries Digital.