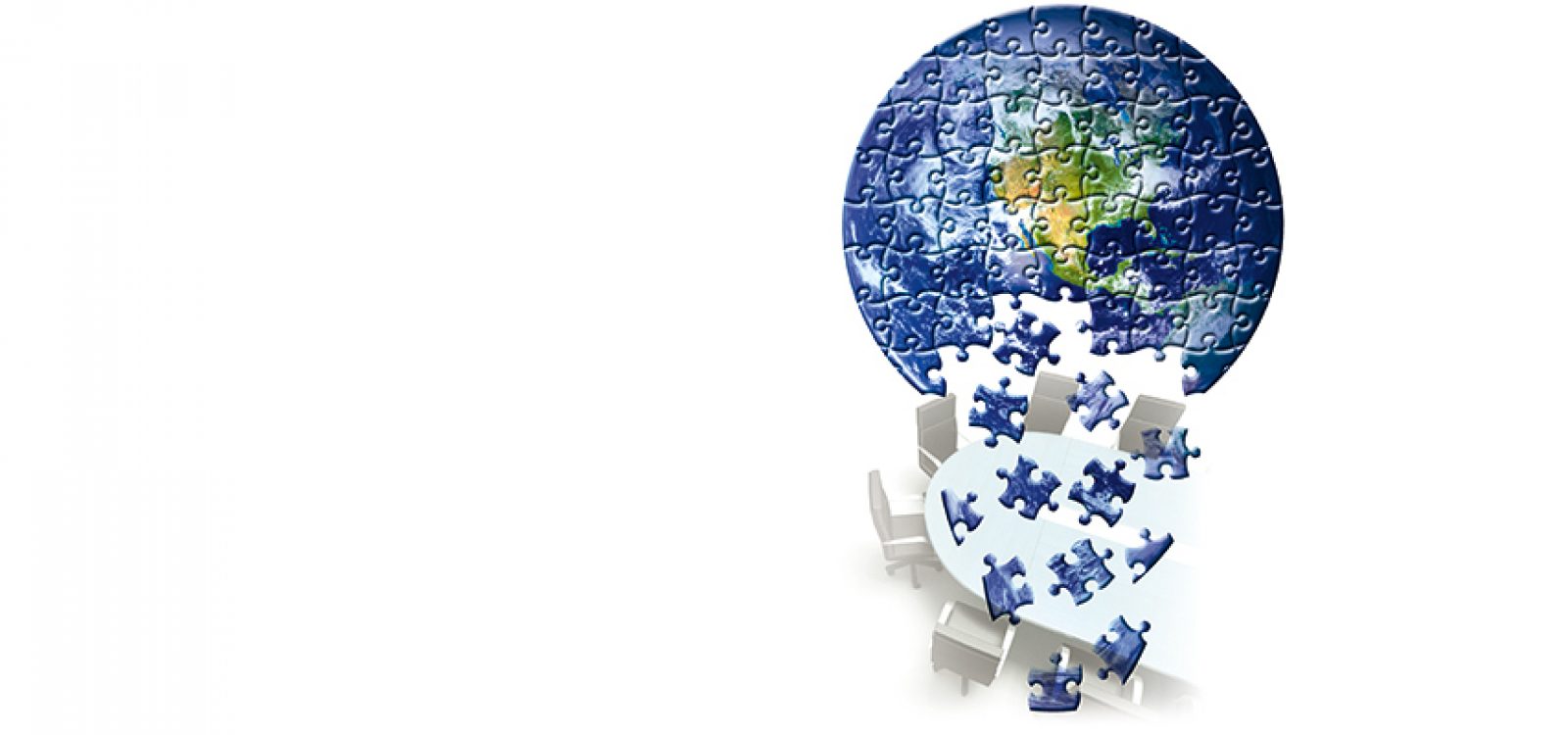 CEO Column
Should the Institute Adopt a Public View on Climate Change?
For those members who may not have had the opportunity to read my response in the 7 October Bulletin, I wanted to let you know the outcome of the recent discussion on whether the Institute should CONSIDER adopting a public view on climate change.
THE NUMBERS
Firstly, thank you to everyone who commented on my previous article from the August edition.
I received 54 responses – 31 were from the discussion forum and 23 were personal emails. I had many other views expressed to me, in personal conversations, and in other group discussions, which were also appreciated. On this basis I am confident that a reasonable start has been made in canvassing and gauging the views of Members who chose to engage.
In overall terms 63% supported developing a policy position, 12% were neutral and 25% were against doing so. The discussion forum responses were more supportive (78%) of developing a policy position.
THE DEBATE
This was very well informed and a model of good social discourse. As someone who is not a member of your Profession I can only admire the way Members are prepared to offer their views and, at the same time, respect the views of others who they don't agree with. Thank you.
I have now spent several hours reading each and every comment, and the material that sometimes accompanied these comments. What I have attempted to do, with the remainder of my commentary, is to summarise what I have read, without putting my own views forward. I have also chosen not to attribute comments to individual Members given some were sent to me privately.
In doing so I would like to remind you of what I assessed to be the five different components of climate change debate, in the article:
What is the science behind the argument that climate change is occurring and, moreover, is climate change increasing in its extent and impact? Is this science valid?
Accepting the view that greenhouse gases are increasing due to human activity, what is the link between greenhouse gases and climate change?
What other factors (e.g. sunspot activity) are potentially responsible for changes in the climate?
What policy solutions are available for business and governments to deal with climate change mitigation and adaptation?
What roles are actuaries playing already and should play into the future, in dealing with climate change activity (including either or both mitigation and adaptation)?
DID WE REACH CONSENSUS?
There appears to be close to consensus on the view that the Institute should not be commenting in areas where it does not have any expertise – points 1-3 above. Indeed one Member who has a professional background in meteorology, and is a qualified atmospheric scientist, summarised it neatly saying: "However the Institute should stick to what actuaries in general know about and stay out of the murky world of the science of climate change". The 'however' at the beginning of the sentence acknowledged that the Institute should consider having an opinion on climate change, given the intersection of the work of many actuaries in areas such as general insurance, and the effect that climate change has upon their work.
Having said this I am not dismissing the strongly felt views of a number of contributors that climate change is a reality, and that actuaries need to grapple with an important societal issue.
One interesting contribution was that actuaries should "… work more closely with climate scientists and catastrophe modellers to close the gaps in our understanding of the science. There are considerable differences between the output of global climate models and the detail needed to inform actuarial models."
An early responder to the discussion identified the potential contribution that actuarial science could make as follows:
"The work of actuaries includes modelling uncertain events, scenario analysis, risk assessment and mitigation of uncertain outcomes.", and: "Actuarial techniques are particularly applicable in risk management."
If it is accepted that the Institute should not comment on the science of climate change, this leads to what we might be able to develop a public view on. The consensus from those who support developing a public view is that points four and five (on previous page) is territory that we might be prepared to consider.
One respondent said that more work needs to be done on what this might mean, including drafting some 'straw man' views for consideration. Another said that "… actuarial training can be of real value in setting sights on alternatives of no action; minimal action, that can be upgraded as results unfold; more serious actions within current budgetary restraints; and costing an all-out attack."
In terms of the Institute's potential engagement on any matter relating to climate change there was a wide range of views. One contributor said: "To be frank, our lack of a cohesive and considered professional response to the issue is embarrassing … We are conspicuous in our lack of engagement." Another said: "… I hope our profession would never be so craven as to shy away from comment or criticism based on our expertise simply because the issue was politically sensitive." A further comment from another Member was "… it is important to distinguish private views and interests from those with the imprimatur of the profession itself."
It is almost impossible to comment on climate change without attracting countervailing views – that is the nature of debate in any liberal democracy.
Another interesting comment was that: "We can, as a profession, tend to want to be 100% right before we make any comment. While I believe we need to be careful about preserving our reputation I also believe we need to recognise that by having views on issues within our areas of skill and taking a commonsense approach we will make a contribution … to an important debate."
Many others offered a cautionary view about being caught up in an intensely political debate. Clearly this is something that needs to be weighed up, as it always does when a respected and independent body like the Institute offers a public view on any policy. It is almost impossible to comment without attracting countervailing views – that is the nature of debate in any liberal democracy.
WHERE TO NEXT?
Without pre-supposing that there will be any position adopted on climate change by the Institute, I will be seeking the guidance of the Council's Public Policy Committee at its next meeting on 11 November. Ultimately any decision on matters of public policy has to follow a well established procedure. I will also be heeding the advice of a number of contributors who suggested that it is important to 'hasten slowly' on a topic where there is a wide range of views.
I will keep Members informed about what is happening – transparency is critical when people and Professions are wrestling with policy debates like this one.
CPD: Actuaries Institute Members can claim two CPD points for every hour of reading articles on Actuaries Digital.