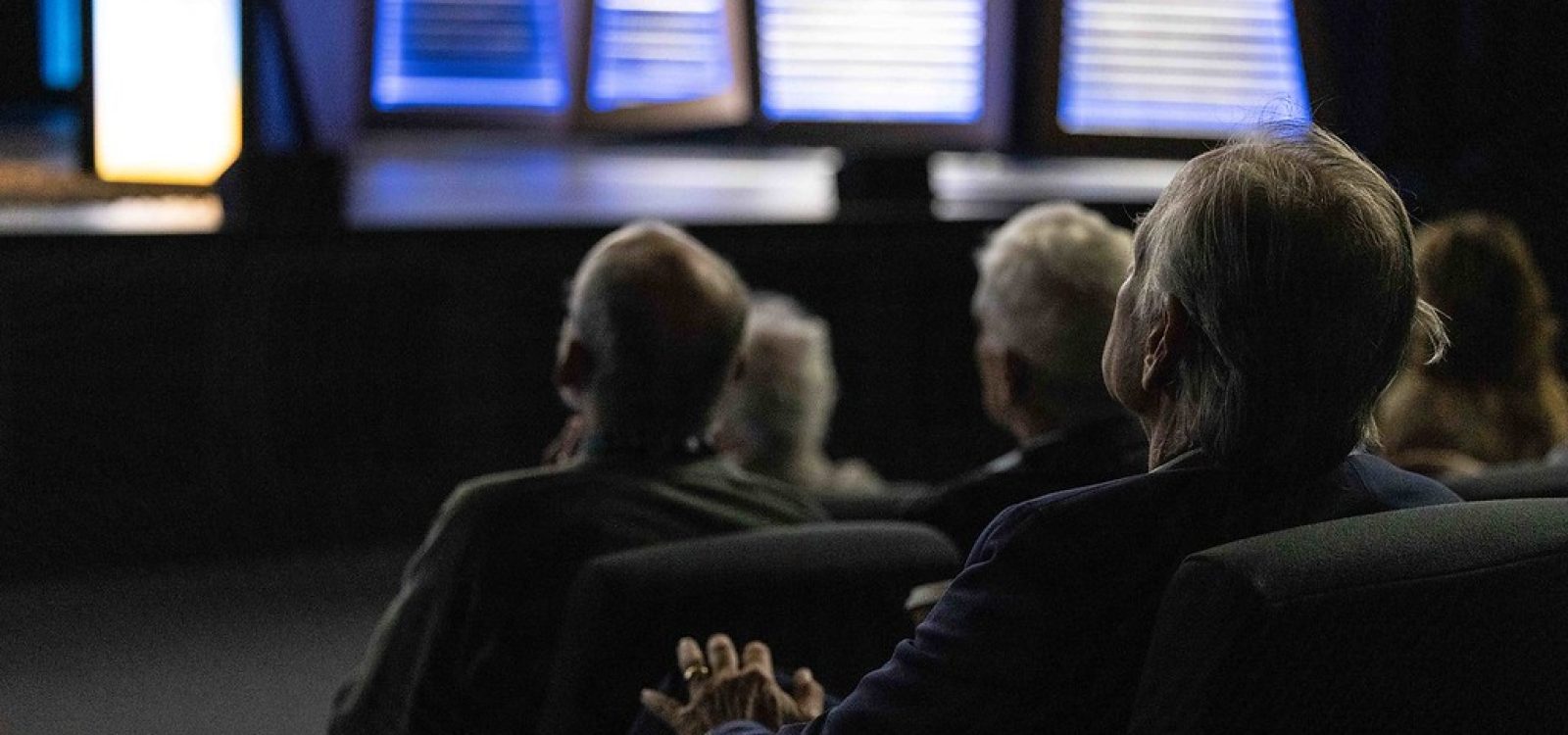 Climate Change Blog
Caring about climate: Climate risk and sustainability dominate ICA2023
Climate and sustainability was the headlining topic at ICA2023.
Featuring in keynote sessions and several plenaries, and heavily represented in numerous concurrent sessions, the desire to be more environmentally proactive has never seemed so great.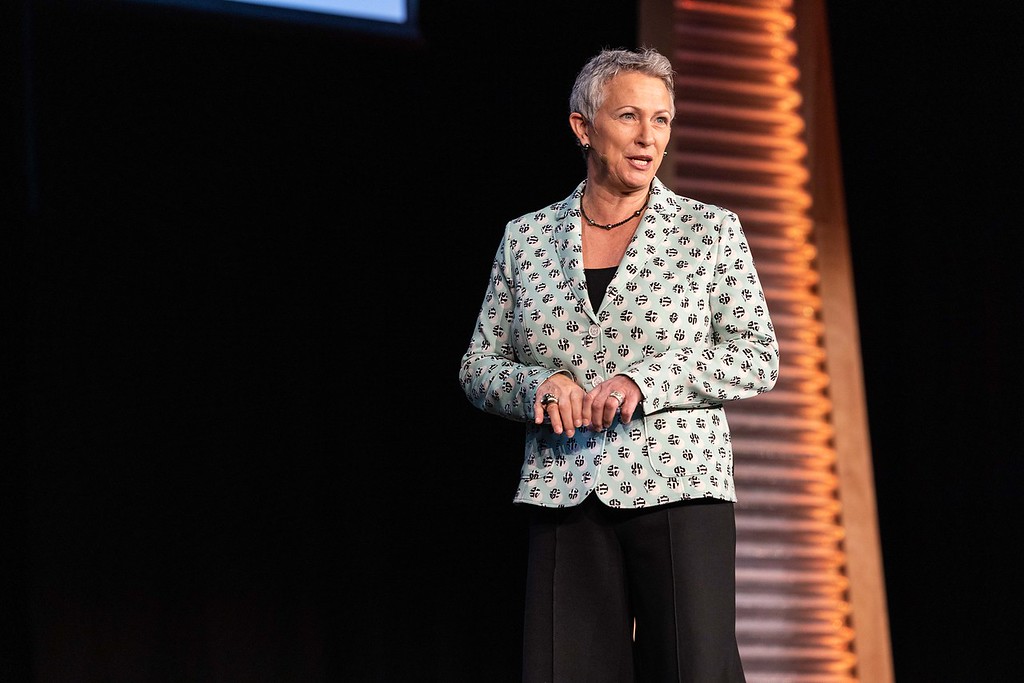 Climate Change and Sustainability from the Keynote Speakers
Within Dame Inga Beale DBE's keynote Ring the Bell Twice for Change, Beale shared her top three priorities – the three Ds of decarbonisation, digitalisation and diversity- which she believes will empower society to create a more sustainable world.
Beale spoke of her dismay that many insurers had pulled out of the global Net Zero Insurance Alliance (NZIA) and urged the insurance sector to not back away from its responsibility to meet the Paris Agreement Climate Targets.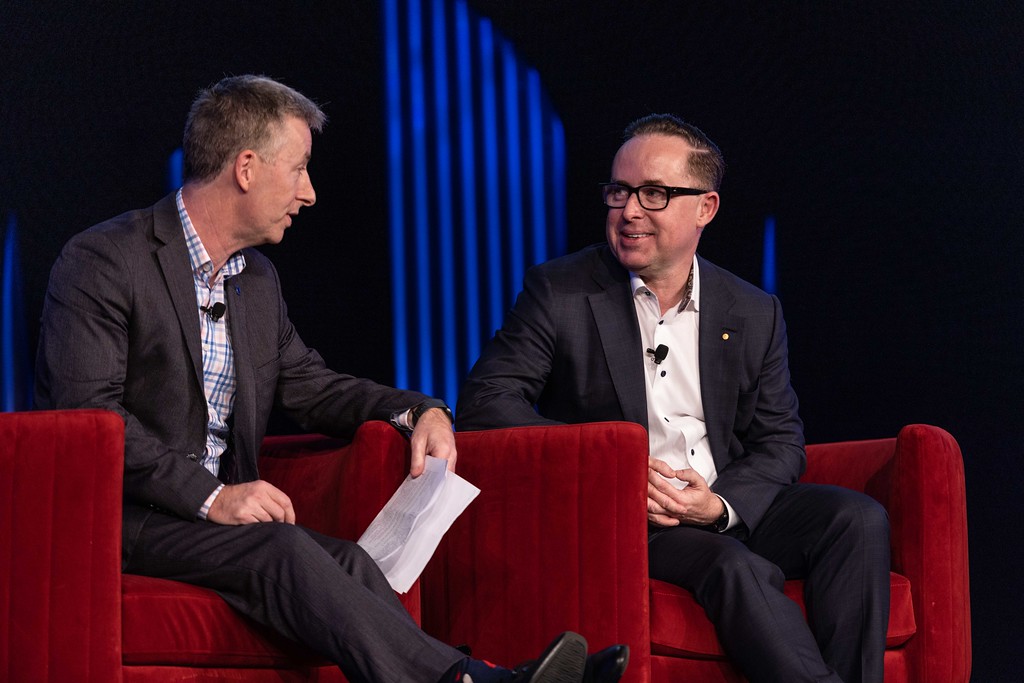 Even within the final keynote – Fireside Chat with Brothers Alan and Anthony Joyce, – the Joyce brothers discussed how one of Australia's most recognisable companies is addressing climate change. Anthony Joyce noted the airline industry has a big carbon footprint and asked Alan Joyce directly what the airline industry is doing about it.
Alan touched on what Qantas is doing, including being one of the first airlines to commit to being carbon neutral by 2050 and appointing a Chief Sustainability Officer in 2021. He outlined three major directives for Qantas to reach net zero:
Purchasing new aircrafts that are more fuel efficient.
Offsetting carbon emissions that cannot be abated – and ensuring offsets continue to remain high quality.

 
Climate and Sustainability Highlights from the Plenary Sessions
On day three, Professor Tim Flannery gave a pragmatic but ultimately optimistic update on the Serious Business of Climate Change. He urged actuaries to play a leading role in combatting climate change, citing actuaries' knowledge of big data and ability to build long-term projections as our key strengths. When asked how he navigated talking to sceptical audiences about climate science, Professor Flannery said he's learnt over the years that tailoring the message to the audience is crucial, treating everyone with respect and humility and being transparent and honest.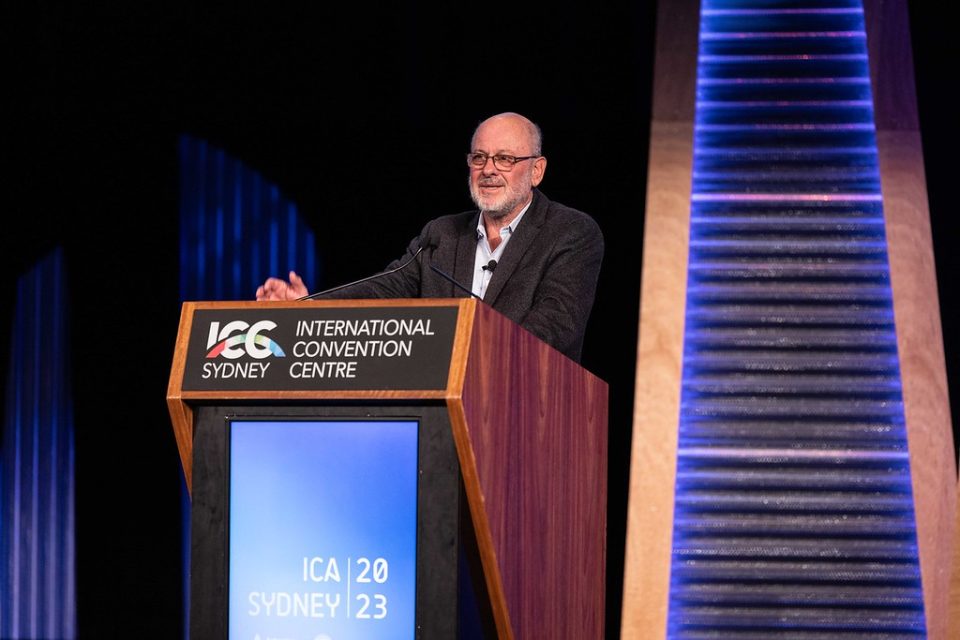 As an example, Professor Flannery shared a story of presenting on behalf of the Climate Council to a group of coal miners in Central Queensland and being asked a tricky question by a miner with two school-aged daughters. The miner asked, "I used to be a farmer, but we went broke because of all this stuff you're talking about. Then I got a job as a coal miner. Can you tell me, am I doing the right thing?"
Professor Flannery's talk was followed by a discussion on the growing involvement of actuaries and related professionals in climate policy. The panel included actuary Natalie Hurtado, who co-founded Arteh – a software platform that automatically generates corporate climate goals, Rade Musulin, who represented the actuarial professional at COP 27 in Egypt in 2022, and Jacki Johnson, who currently works as City Commissioner Illawarra-Shoalhaven where she strives to make the six cities that make-up Sydney more productive, liveable and sustainable.
To conclude this plenary session, Actuaries Institute CEO Elayne Grace asked each of the four speakers to give the audience a take home message for how they could contribute to tackling climate change. This is what they shared:
Rade urged the audience to commit to lifetime education and to use the resources available from the actuarial bodies around the world.
Jacki stressed that actuaries should continue to publish work and make sure to get involved in inquiries (such as those into flooding) – as people use and read work actuaries publish.
Natalie asked the audience to think beyond being an actuary, and remember that we are parents and grandparents as well, and that it was important to learn from Indigenous wisdom.
Professor Flannery encouraged the audience to be climate leaders, take the message to heart, and understand what's at stake. He reminded us that, as actuaries, we do have power, we are respected, and we can make a difference. His final words were to "get out there and lead!"
The next day there was a parallel plenary session Meeting the Climate Risk Challenge – How the Actuarial Profession is Making a Difference. This plenary provided a helpful summary of the climate-related papers that have been published to date by the International Association of Actuaries' Climate Risk Taskforce (CRTF). The goals of the CRTF are to promote actuarial approaches in climate-related issues, issue stakeholders with advice, provide education for actuaries, and monitor emerging information. The seven papers span introductory material for actuaries interested in climate change, climate-related scenarios, disclosures and risk management, and adaptation.  
Climate and Sustainability Highlights During the Concurrent Sessions
Members interested in climate change and sustainability issues were spoilt for choice when it came to the concurrent sessions. Practically all practice areas were represented  including:
One of the most memorable concurrent sessions, was Quantifying the Cost of Climate Change,  presented by Tony Coleman. In this session Tony provided an overview of the evidence he gave to the Queensland Land Court in November 2022. that resulted in a judgement which refused permission for the proposed Waratah Coal mine to be developed. Read this Actuaries Digital article which provides more detail on this important, influential work.
Key climate and sustainability takeaways from ICA 2023 included:
The breadth of areas impacted by climate change – it is hard to think of an area of the economy or our lives that will not be impacted
The immense scale of the work to be done and importance of acting quickly and at scale to both adapt and reach net zero emissions
The many ways in which actuaries can use their skills to work on climate and sustainability problems.
The international actuarial community was impressed with the work done by the Australian actuarial professional to increase understanding and improve management of the climate risks facing companies, communities, and countries. Let's keep up the good work!
To learn more about what was discussed in the plenary session, visit the Actuaries Institute YouTube channel which features live illustrations of the main arguments in these sessions.  You can also visit Joyn to view video recordings of the presentations mentioned above. 
CPD: Actuaries Institute Members can claim two CPD points for every hour of reading articles on Actuaries Digital.