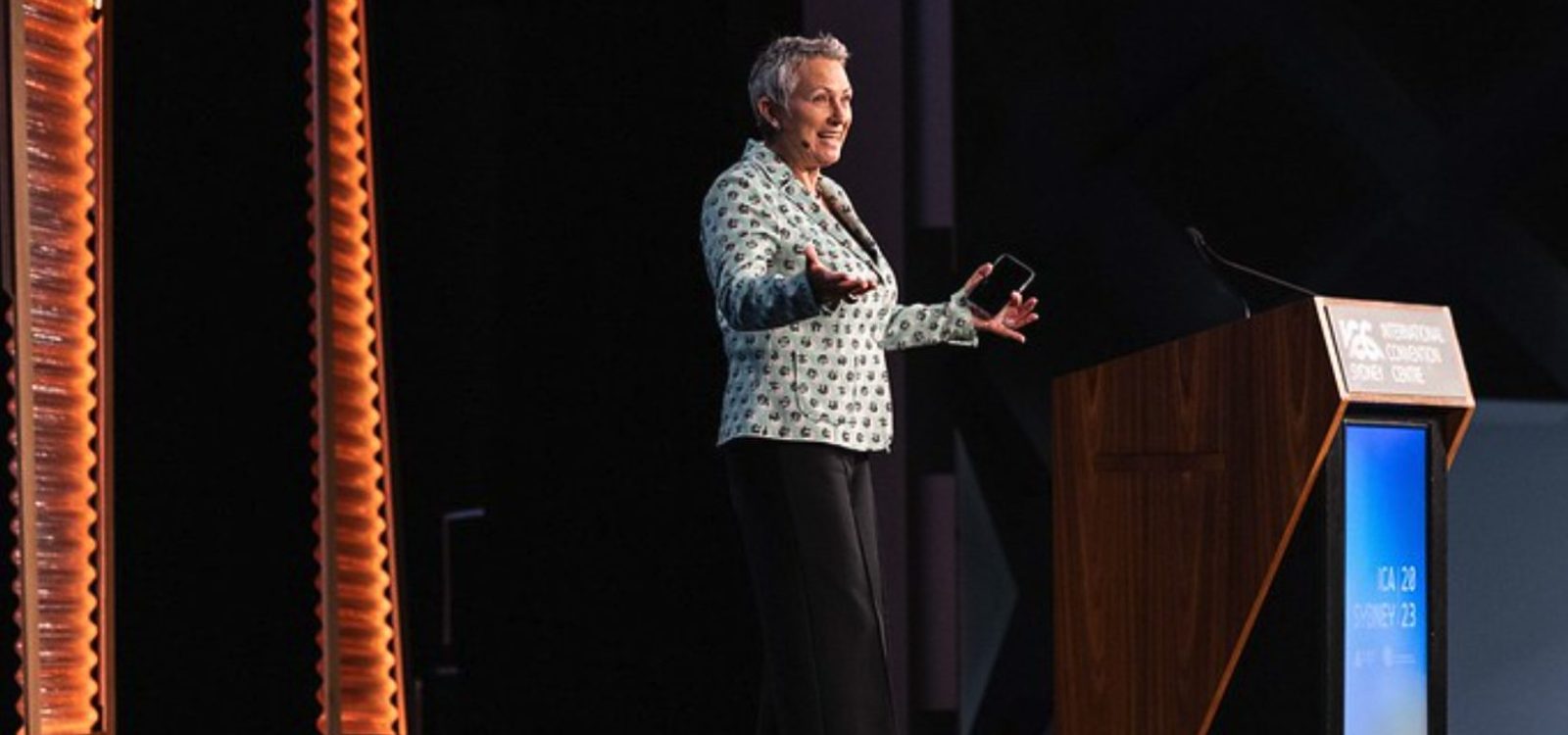 Event Reports
Dame Inga Beale: worth waiting 1800 days for
On a crisp but cloudless morning in Darling Harbour, Sydney, May 29th, more than 1000 actuaries gathered to hear Dame Inga Beale give the opening keynote presentation at ICA2023, 1816 days since the curtain dropped on the last ICA in Berlin in 2018.
Dame Inga, who boasts a 40-year career in insurance and was the first woman to lead the venerable Lloyds insurance market, opened with a wry observation: "I feel like an alien," she said. "I'm not an actuary."
That didn't stop the former rugby union flanker touting issues all actuaries can relate to. Like the fragmentation of a world where globalisation is in retreat and a full-scale land war rages in Europe.
"Globalisation has lifted millions and millions out of poverty," said Dame Inga. "But now, everywhere I look I see walls, metaphorical and physical, being built around countries." 
Dame Inga also mentioned the other great geopolitical rivalry of our times, the simmering tensions between the US and China, two countries that account for 40% of the world's population – and 40% of its GDP. She then turned to the core of her speech: what she called the three D's – and reflected on her life in business through those D-shaped prisms.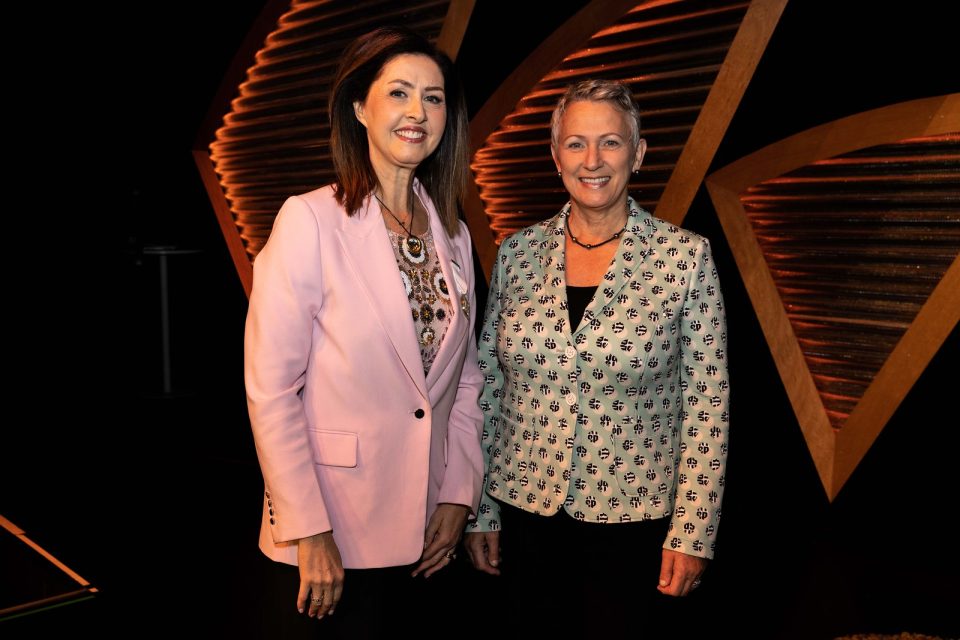 (Left to right: 2022 Actuaries Institute and Chair of this session Annette King with Dame Inga Beale)
Decarbonisation
Acknowledging the multiple climate change sessions rolling out over the four days of the conference, Dame Inga spoke briefly about climate change. But she reminded the audience of the costs climate change was imposing on insurers. And that the battle for consensus movement on decarbonisation is not yet won. Ten of the biggest global insurers just pulled out of the Net Zero Insurance Alliance – including Lloyds of London who departed earlier this week.

Digitalisation
When Dame Inga took over at Lloyds in 2014, she was tasked with bringing the market into the digital economy. In 1688, Lloyds' founder Edward Lloyd's coffee shop was the centre of an insurance industry where risks were underwritten with a signature and the percentage of the risk accepted.
326 years later, when Dame Inga began her role, she assumed command of a market with 8000 brokers and underwriters, doing $40 billion in business each year in one of the most 'high-tech' buildings in England[1]. But its business practices had hardly altered since the coffee shop days – they were still writing risk on paper with wet ink stamps.
Diversity
According to Dame Inga, diversity was key to her successful disruption of Lloyds' business practices, practices that had resisted change for decades. The issue wasn't just resistance to new technology. It was the lack of new thinking.
"We had young people joining, and they'd apply for jobs using their mobile phone. But after 12 months, even those young people had become as old as your grandfather in their thinking. This was when I realised that diversity matters."
Along with smart thinking about agile work practices, common data standards and prioritised but simple work streams, Dame Inga introduced open plan offices and an innovation hub still running today. She also pushed new hiring practices that opened the Lloyds business to women and different races and launched the now-famous 'Dive In' diversity festival that has been running for nine years and now attracts 30,000 insurance people per year. She also encouraged reverse mentoring to ensure older staff got the benefit of the skills and attitudes of a new generation of digital natives.
How insurers and actuaries can step up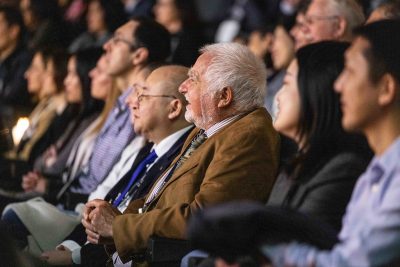 While Dame Inga has enjoyed a stellar career in insurance, she's not blind to its weaknesses, issuing a sharp critique of insurance leaders who try to dodge their responsibility to cover new and emerging risks.
"There's no way human progress would have continued if it wasn't for insurance," she said. "The Lloyds market insured the first motor car, insured the first time an aeroplane took off, insured satellites, created Directors and Officers cover."
Yet, Dame Inga noted that the insurance industry had to be dragged into providing cyber cover – a near-necessity in the modern economy.
"Insurance should be about de-risking all these new investments. I understand the nervousness, it's hard to price these risks, but it mustn't mean we don't try. We have to innovate around how we can do things, not how we can't."
Dame Inga's speech finished with a challenge to the global actuarial profession gathered at the ICC. Continuing her theme on the importance of technology and innovation, she spoke of the potential of AI and how it's more likely to drive job growth than job loss. But she challenged actuaries – in the audience and also those watching online – to play a crucial role.
"If we can manage the biases, the fake stuff, if we can make sure all the data is squeaky clean, then AI has the potential to deliver a brighter future for all of us. That's why actuaries must be part of delivering the AI future."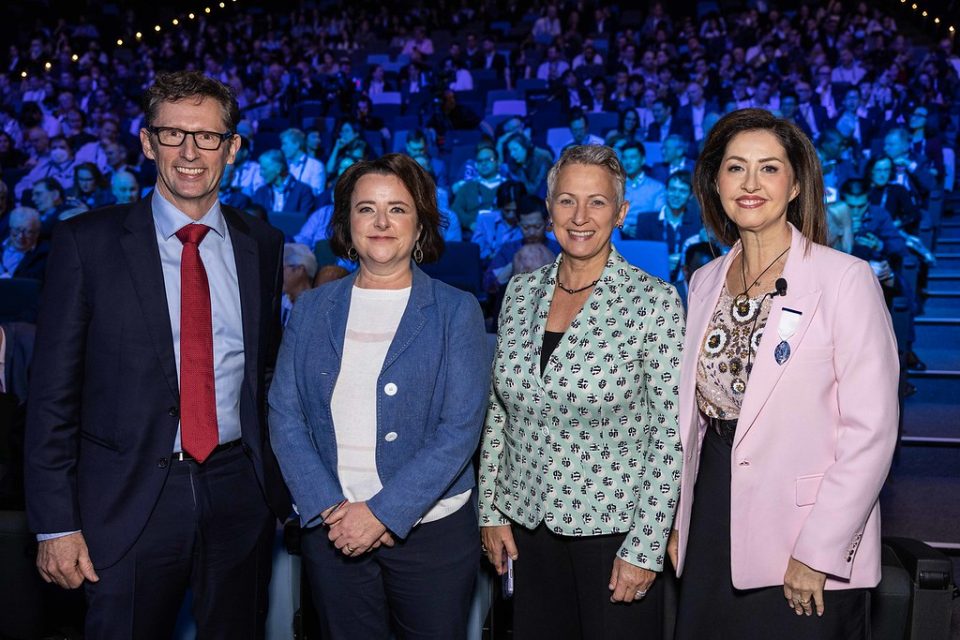 (Left to right: Honourable Stephen Jones (MP), Actuaries Institute CEO Elayne Grace, Dame Inga Beale and 2022 Actuaries Institute President Annette King)
References
[1] The Lloyds building was named "one of the key buildings of the modern epoch" by Historic England
CPD: Actuaries Institute Members can claim two CPD points for every hour of reading articles on Actuaries Digital.