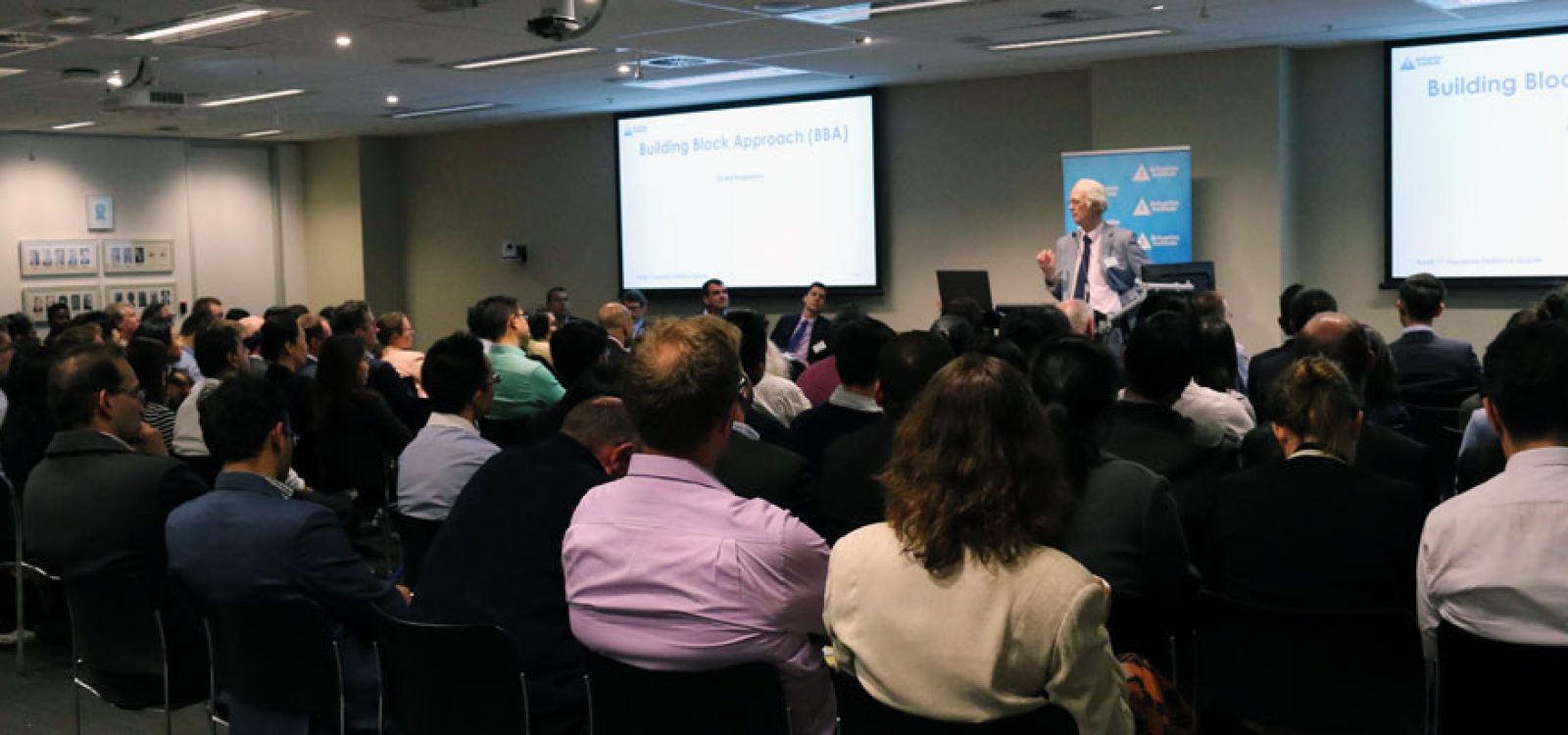 Event Reports
Reflections on the AASB17 Implementation Taskforce's Member Insights Session
Trang Duncanson reports on the AASB17 Implementation Taskforce's Member Insights Session last week.
I attended the Insights session at the Actuaries Institute on Tuesday 5 Sept 2017, to hear about what members should expect from this Taskforce in terms of guidance over the next year.
I should disclose that I am on this Taskforce, but in this article, I am reporting as an observer (albeit a little more informed about the Taskforce) with the many others who filled the room to capacity on this afternoon.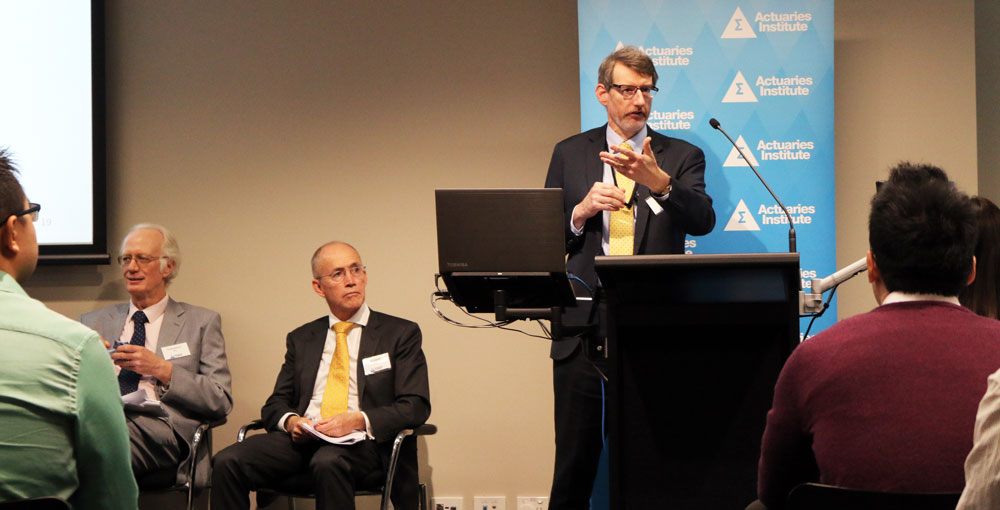 Session summary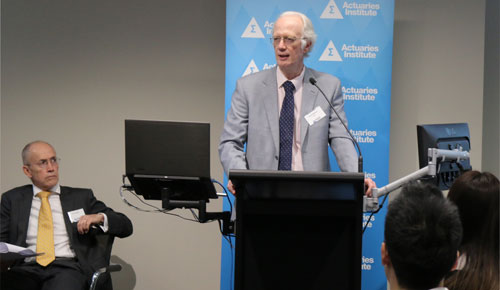 The discussion was led by the various technical stream leads of the Taskforce (six in total), outlining the top five or so priorities over the next 6-12 months. The presentation pack from the Taskforce covers this in detail but I would just like to cover off some of my key takeaways from the session.
Actuaries are critical to assisting companies with interpreting and implementing this standard, notwithstanding the fact that it is an accounting standard and is the ultimate accountability of the accounting teams.
The level of judgement involved in many aspects of the new standard involves deep understanding of the insurance products we sell and the risks the company is exposed to in providing that service to its customers. There will be a lot more work leading up to transition for actuaries, but also ongoing.
These areas include:
Risk adjustment (RA), particularly for life insurers, where this is a new requirement for financial statement reporting. New methodologies and ongoing processes for assessment will need to be introduced. It is conceivable that Boards and Executive Management will ask how this RA will interact with existing regulatory capital, and economic capital measures.
Aggregation and contract boundary assessments – every company will need to run the ruler over both its contracts, including reinsurance contracts, to determine the contract boundary. There will be data and modelling implications coming out of this, some of which will not be insignificant.


Brendan Counsell, partner in Ernst & Young's actuarial practice
Many insurers are in the process of considering the impacts on their operations and business. Notwithstanding the technical aspects of the standard that the members will have to work through, there are demands on us to be able to step back to consider the strategic impacts (on product design, reinsurance and risk mitigation design etc) that are actually of more interest to our stakeholders. This is quite a challenge for actuaries – to balance the unknowns (and our often embedded training to be absorbed within the detail) with the commercial and strategic advice that our stakeholders are waiting for. This is a fantastic time for insurance actuaries to develop and really show what we can do.
Diversity and leadership reflections
I am on the Institute's newly established Diversity and Inclusion Working Group. We are about to meet this month, our first meeting, and I am really looking forward to it. The AASB17 Implementation Taskforce consists of so many volunteers behind the scenes, who are interested in learning and contributing to this significant change for insurers in Australia. We are so appreciative of this volunteer base. However, I wonder if you'd noticed anything about this presenter group from a diversity perspective (there were seven male presenters), I don't think there is any malicious intent at all – I know all of them, all outstanding professionals.  We also know many others of high calibre across the membership. I sit on this taskforce, but I did not notice this until I was standing from the floor observing this from the back. So I think this is unconscious bias in action. This is a challenge for the Institute, which we are tackling, to make sure there is a diverse voice (being encouraged) that is heard, and to ensure we are leveraging and developing our talent consciously i.e. we have to be consciously asking ourselves 'if not, why not'?
Let me close off to thank the leads of these technical workstreams, and the large number of volunteers behind them. It is not a small task in front of us, as this also requires a complex web of third party interactions (local and overseas). 
But we are keen to forge ahead rather than sit by the sidelines, and refine over time as more information comes out. And the Taskforce is committed to regularly updating the membership. 
CPD: Actuaries Institute Members can claim two CPD points for every hour of reading articles on Actuaries Digital.