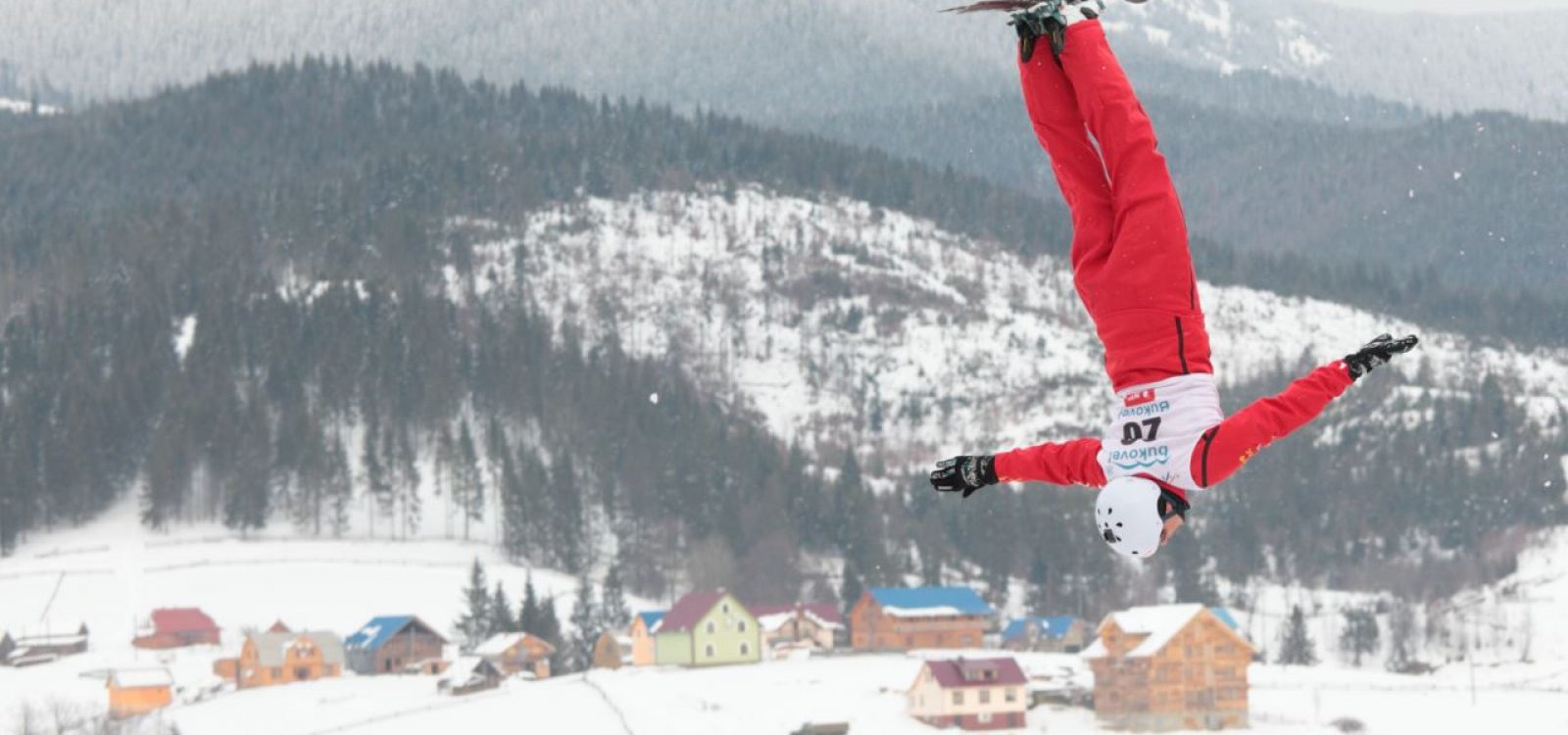 CEO Column
Going for gold
CEO David Bell reflects on Olympic champion Alisa Camplin's inspiring speech at the 2016 Financial Services Forum this month.
I confess that I had writers block with this latest column – that was until I heard the fantastic presentation by Olympic Winter Olympics gold medallist Alisa Camplin.  Her appearance at the Institute's Financial Service Forum in May was inspirational – that was certainly the feedback of some of the hundreds of you who were there.
I know, I know – that's her job and she's done it many times before …  but it was a great story and there were some meaningful life lessons in what she said (at least I thought so).
"I never stopped believing and here I am" – Alisa Camplin, Australian Olympic gold medallist, 2002 Winter Olympics, aerial skiing.
I've heard half-a-dozen really great presentations in my time – and this was one of them. Like great cooking which is an ephemeral art, listening to speeches and presentations is a transitory experience – unless you capture the essence of them quickly, they disappear and all that is left is the impression of a great experience.
The immediate impression of Alisa was a person who was driven to succeed at almost any cost. You felt that her single-mindedness and the extraordinary lengths she went to prepare herself for the ultimate goal of winning an Olympic medal, made the result an almost foregone conclusion. 
Yet, of course, it wasn't. Her success was built on a bedrock of self-belief, hard work, an insatiable hunger to achieve her goals, and clear vision of what she wanted, and how she was going to get there. She also presented a human side which tempered the impression of a hard-edged competitor.
Sports figures who join the speaking circuit are almost a dime-a-dozen. Their stories are great but where they find difficulty, typically, is translating their recipe for success into something that resonates with people who work in the corporate world, whose success doesn't hinge on (sometimes) seconds of performance at a  sporting event.  Alisa was able to bridge that gap with her strong corporate background, backed by her tertiary qualifications.
So what were the lessons I took away from her presentation which I thought were relevant to me working in the business world?
Understand where you want to get to, and how you are going to get there.
Do something you really want to do – otherwise, it's just a job to bring in money
Preparation and planning are essential to success – most things don't just happen
As a leader, you need to take people along with you
Don't let adversity set you back – use it to become stronger – learn from it
Assemble a great team – it's hard to do things by yourself, or with people you can't work with
Be prepared to back your own judgement
There is no substitute for hard work – and don't cut corners
And that's the end of my homily – sometimes it's best to keep things short!
CPD: Actuaries Institute Members can claim two CPD points for every hour of reading articles on Actuaries Digital.