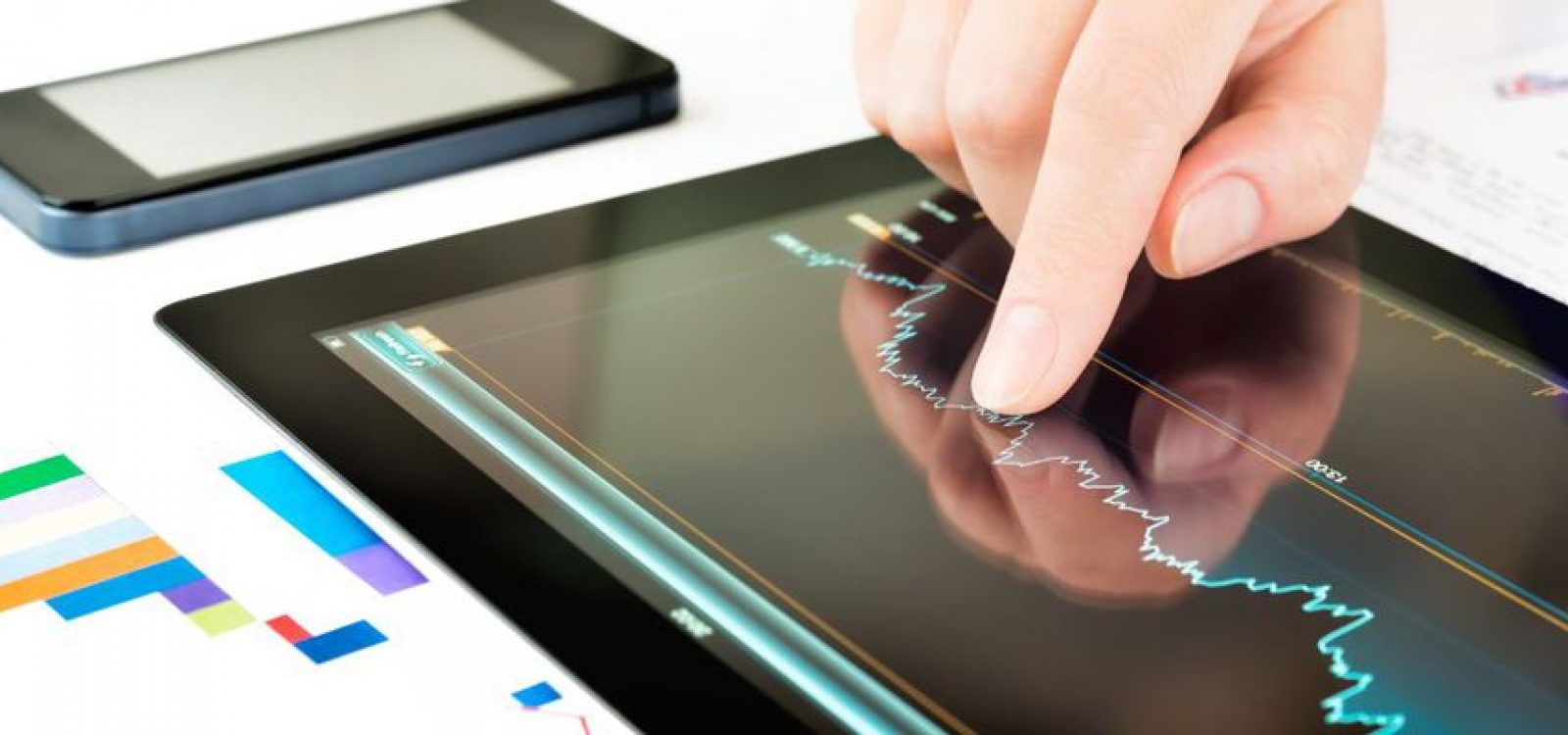 Features
You can call me Al
Computer algorithms can beat humans in chess, Jeopardy and medical diagnoses, so why not insurance? Actuary and Deloitte Partner, Stephen Huppert examines financial advisors free of personal bias and sales targets.
Please don't call me a robo advisor. When you book flights and hotels on line, do you refer to a robo agent? No – so why me? I am not a robot! A robot helped make your car – that's a mechanical task (pun intended). You don't want a robot looking after your financial advice – you do want someone like me: an automated wealth manager. My algorithms can sort out your financial matters more efficiently and more effectively than one of those human advisors without all their problems. So call me an algo advisor. Or call me Al.
"Could a computer not do an equally good job dishing out standardised guidance on how much they should invest respectively in shares, bonds and other assets?" asked a recent article in The Economist. Why not, I say. If you presented the same scenario to a range of good financial advisers, would you expect similar outcomes? Why not an algorithm?
An algorithm doesn't get distracted by irrelevant information, short-term fads, or social factors. In fact, algorithms today are able to beat humans in many areas, including chess, Jeopardy, and medical diagnoses to name a few.
We give you a choice
Until now, there has been really only two ways for you to invest: you could go to a human advisor or go it alone. There are plenty of people not satisfied with these options. They don't need or want advisors that seem to be more focussed on selling products, and the industry doesn't make it easy for those wanting to go it alone.
"Nobody chooses a machine over a really good human. But in the absence of the option to work with a really good human, why not go with a machine" – Bill Bacharach
Algo advisors are able to fill the gap between these two options. We automate asset allocation and portfolio management, making accessible the type of financial advice once reserved for high-net-worth individuals. If you have a look at the algo advisors, you will immediately see that we are easy to deal with.
We do it for you
The Financial Services Industry is so focussed on selling products and advice that it has ignored the most important person – you! Algo advisors are all about you and your needs. Our detractors see algo advisors as simply automated investment tools. We are much more than that. We talk to you like a person, not a prospect, in language that makes sense. We provide a range of tools, and incorporate aspects of behavioural economics and human centred design to help you understand investing. As your robo-advisor, we offer complete transparency by enabling you to log into your account from your desktop, laptop, tablet or smartphone. Other advantages we have is our ability to document members risk profiles, income needs in retirement, attitudes to risk, their expressed desired income and desired retirement age, meeting compliance requirements without the need for a human.
We make investment effortless. We make investment fun.
We are easy to deal with
Algo advisors are not new but have been hidden away by human advisors who have been using portfolio management tools for decades. Digital technology has liberated algo advisors from the back room. We are now able to take out the middle man and allow you to access these very same tools but without the need to engage a human advisor with their large minimum balances and high costs.
"Digital technology has liberated algo advisors from the back room."
Typically we have two facets: a consumer-friendly, responsive interface and a core trading platform. One of the things we have learnt from the success of distant relations such as Uber and Airbnb is that the customer interface is critical and we are now in the age of the mobile. We all spend more effort this aspect of the customer experience – much more than most established wealth management business, which take customers for granted. Our strength is the focus on the three Ts: trust, transparency, technology.
There is a considerable difference between knowing what you're supposed to do and actually doing it consistently. That's where we really excel. Not only do we have high-powered mathematical models to work out a good asset allocation and portfolio for you, we will help you invest efficiently and effectively by managing this portfolio in a way human advisors can't. We won't make biased decisions based on greed or other emotions. We're available 24/7 – we're always on, always working, always monitoring your investments. And we'll remember your birthday – what more could you ask for?
We know our limitations
We know our place. We can only work with information you give us. We don't read body language or work out whether you are lying to us…yet. Our algorithms can keep you on track as long as we know what track you are on. You need to let us know when your circumstances change.
There are times when only a human advisor will do. Daniel Egan, director of behavioural financial and investment at Betterment, recently said: "Our prioritization reflects the services which are more effective and efficient implemented using pure digital form. We have no desire to discuss how to divide wealth between your children, or what kind of trust to set up, or other key tasks advisors perform."
"Don't protest too loudly that an algorithm can never replace personal recommendations and hand-holding that a human can provide."
All I need to do is remind you of the recent headlines and reports on current affairs that show some of the results of these personal recommendations.
We are not all the same
Let me introduce you to some of the relatives. The two most famous cousins are Betterment and Wealthfront. They are both darlings of the Venture Capital community and attracting significant interest from high net wealth investors and millennials. Both manage over $2 billion for customers just like you using low cost Exchange Traded Funds. A recent BBC article said that 75% of Betterment's clients are under 50 and 60% of Wealthfront's are under 35. All of a sudden, people who normally don't obtain financial advice are getting into it. That has to be a good thing.
Some algo advisors allow you to do more than just invest in ETFs. Motif Investment, for example, helps you invest in baskets of stocks and ETFs. You can create your own or use one of Motif's or even ones put together by other Motif investors. Other relations like to describe themselves as delivering "virtual advice" not robo advice. Personal Capital is one example that says "We do have technology that is helping to automate and scale what we do, but in addition to that technologies, just as important, are the individual advisors."
Another cousin, Hedgeable, describes itself as a Digital Asset Manager 2.0. Its platform allows you to invest in customizable portfolios that use complex data science and hundreds of proprietary investment technology systems. Its founders say "We started Hedgeable because the carnage of the financial crisis showed that the gap between the haves and the have nots in regards to financial product access was immense".
We work with human advisors
A number of the family are only interested in working with human advisors. Recently, Betterment teamed up with Fidelity to produce an advisor-branded version – Betterment Institutional. Envestnet recently launched 'Advisor Now' – an algo advisor designed to help human advisors embrace our technology focus on delivering value and improving financial outcomes to clients by providing services algorithms can't. A recent survey of human advisors in the US found that 45% viewed algo advisors (ok, the survey used the term robo advisor) as a technology tool for advisors rather than competition.
"Algo advisors are perfect partners for many SMSF investors that are poorly serviced when it comes to assistance in building portfolios."
Whilst most of the family live in the US, we have cousins in other countries. There is Nutmeg in the UK and Stockspot in Australia. Things have been a bit slower down under but with so many Australians not getting financial advice, there should be plenty of opportunity. Algo advisors are perfect partners for many SMSF investors that are poorly serviced when it comes to assistance in building portfolios. Superannuation funds could do with an algo advisor to help provide guidance and advice to the millions of Australians that will never be serviced by human advisors.
We work with the establishment
The establishment has responded with two very common approaches. They have started adopting family members – John Hancock acquiring Guide Financial, Fidelity of eMoney Advisor and Northwestern Mutual of LearnVest are three examples. Others are building their own automated advice solutions with Vanguard and Charles Schwab being two of the biggest wealth managers to have launched already. Schwab Intelligent Portfolios has no fees beyond the underlying investment fund costs. This changes things dramatically.
Whilst some of the establishment are busy trying to discredit us, overall I think we are having a good impact on the wealth management industry. We are seeing our core attributes being adopted by wealth managers and human advisors, including: reducing fees, increasing transparency, acknowledgement of a younger generation, increasing use of technology, focusing on communication and personalisation, to name a few.
We are here to stay
It is always difficult to make predictions about the future of technology, even for an algo advisor, but one prediction I can make with confidence is that we are not going away. We can integrate more technology rapidly and continue to evolve in a way the establishment will find difficult with their legacy systems and legacy thinking. We will see more and more of us working alongside human advisors.
As David Bowie said when talking about his 1977 album, "Heroes": "Tomorrow belongs to those who can hear it coming".
CPD: Actuaries Institute Members can claim two CPD points for every hour of reading articles on Actuaries Digital.