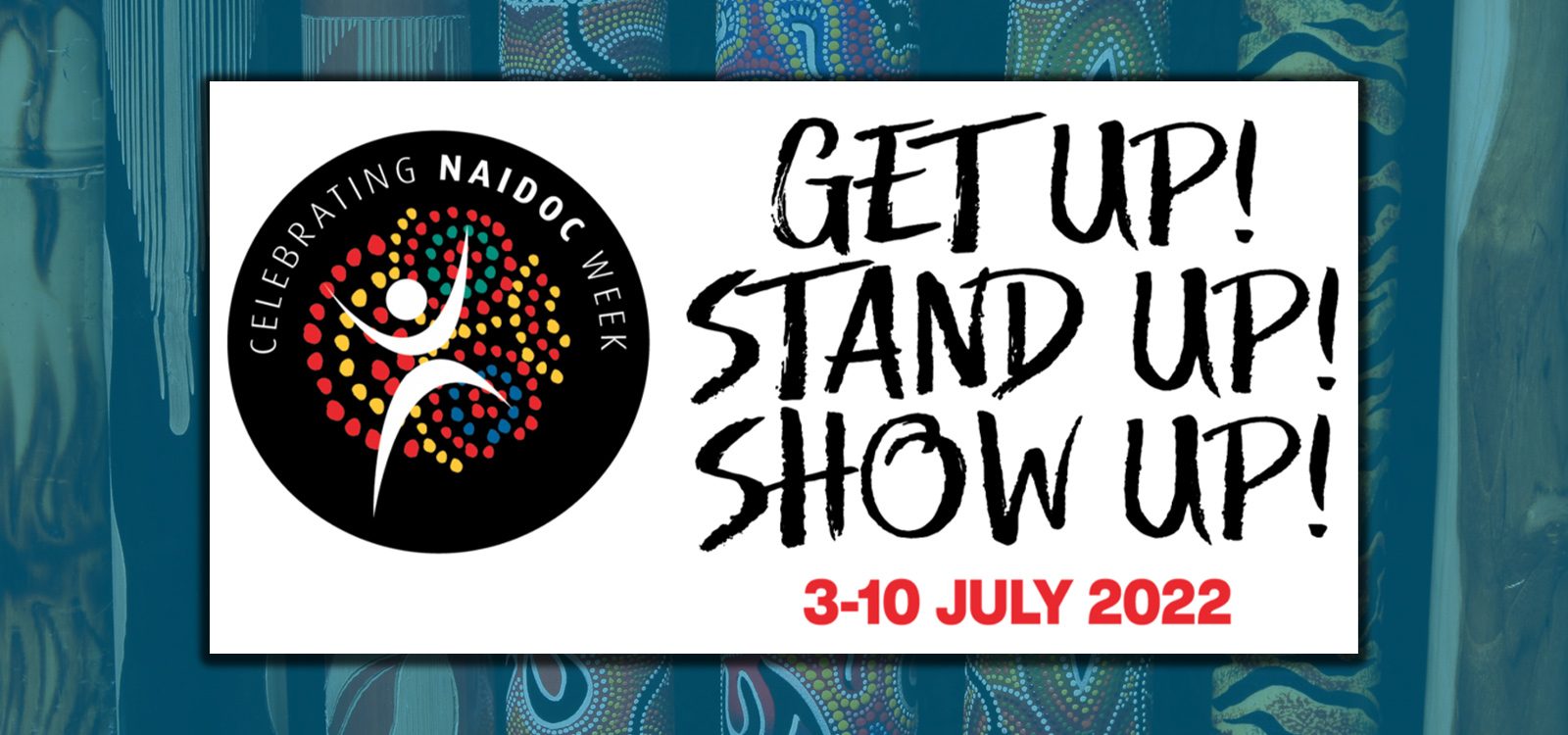 Features
Let's celebrate NAIDOC Week
NAIDOC Week is celebrated in the first week of July each year to recognise the history, culture and achievements of Aboriginal and Torres Strait Islander people. This week, we can learn about First Nations cultures and histories and celebrate Aboriginal and Torres Strait excellence.
The National Aborigines Day Observance Committee (NADOC) was established in 1956, changing to National Aborigines and Islanders Day Observance Committee (NAIDOC) in 1991 to reflect to distinct cultures and histories of Aboriginal and Torres Strait Islander peoples. Since 2005, the National NAIDOC Committee, made up of ten Indigenous committee members, are responsible for setting the theme and deciding the National NAIDOC Awards Winners.
This year's theme is 'Get Up! Stand Up! Show Up!' which recognises Aboriginal and Torres Strait Island people and communities working together to create change – be that environmental, cultural or heritage protections, constitutional change, truth-telling, working towards treaties or those people that have fought against racism and inequality. 
The NAIDOC Week poster is an important reflection of social change. The first poster was made in 1972 to acknowledge National Aborigines' Day and it was not until 1989 that 'NAIDOC' replaced 'National Aborigines'. This year's poster, created by Ryhia Dank, a Gudanji/Wakaja artist is titled Stronger and was chosen from entries submitted to the prestigious National NAIDOC Poster Competition, open to Aboriginal and Torres Strait Islander artists 13 years and over.
The National NAIDOC Week Awards Ceremony, held on 2 July 2022, celebrates the achievements and contributions of Aboriginal and Torres Strait Islander people. 
This year marks the launch of the Actuaries Institute's Indigenous Engagement Plan which focuses on cultural awareness and self-reflection. Learning about Indigenous leaders and important community members is an important step for all Australians to make. Along with prominent business people, sports people, artists and community leaders, the NAIDOC website has details of 'Scholar of the Year', listing those winners from past years including lawyers, academics, medical doctors and Fullbright scholars.
This year's winners include:
Ash Barty – NAIDOC's Person of the Year

Uncle Stan Grant Sr. – Lifetime Achievement Award for his work revitalising the Wiradjuri language and espousing the values of the Yindyamarra – giving honour, going slowly and taking responsibility for generations to come; and

Walter Jackson – NAIDOC's Caring for Country and Culture Award. As a Ngarrindjeri man, Walter advocates for environmental preservation including aquaponics and recycling.
A full list of winners can be found here.
CPD: Actuaries Institute Members can claim two CPD points for every hour of reading articles on Actuaries Digital.