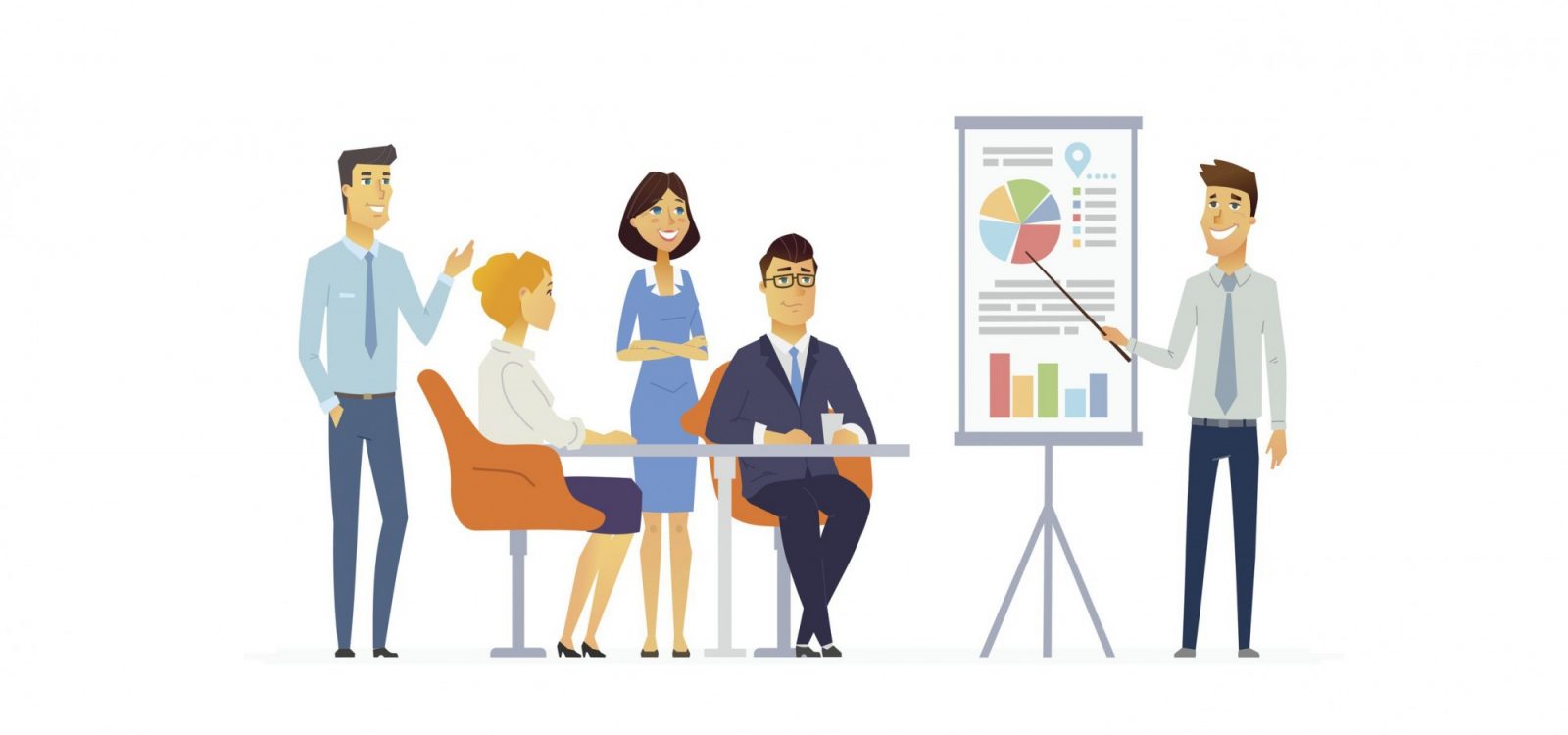 Event Reports
How to effectively influence and engage stakeholders
Gloria Yu from the Institute's Risk Management Practice Committee reflects on an Insights session presented by Kate Lyons, Executive Manager Capital & Reinsurance of Suncorp, about how to effectively influence and engage stakeholders.
Risk culture has increasingly been the focus of boards and senior management in recent years.  The release of APRA's information paper on risk culture further reinforced this direction. Yet, too often the term risk management conjures up in our minds "hard", quantitative elements such as risk identification, measurement, reporting, mitigation etc, while the "soft", human side of risk management is neglected. 
This is one of the reasons the Institute's Risk Management Practice Committee (RMPC) partnered with the Leadership & Career Development Committee to focus a Risk Insights session on one aspect of the soft skills of risk management, namely: how to effectively influence and engage stakeholders.
How often have you been in a business situation and saw the need for change, yet those around you either don't see the same need, or are too comfortable with the status quo to do anything differently?  When you are faced with a large group of vocal stakeholders all with differing views, not to mention the mountain of inertia that is innate to many individuals, how do you get your voice heard and influence the outcome?  How do you collaborate so that you instigate change as a team rather than as a lone force? 
Whether we realise it or not, these questions are crucial to risk management. 
Kate Lyons (Executive Manager Capital & Reinsurance of Suncorp) addressed these questions on 22 August 2017 as she considered her own experience in building relationships with underwriters, management, brokers, reinsurers and clients.  The premise of her presentation is that actuaries need to be great communicators and influencers to make a difference, and key to this is the ability to convey complex issues in a simple and engaging manner.
Kate outlined a number of core elements to consider when we influence and engage our stakeholders:
Trust;
Believability and;
Communication style. 
She suggests that we need to be authentic in our style and mean what we say, thereby building the trust of others.  We need to be clear on our role in the organisation in relation to the issue at hand, and build our reputation and credibility on top of our technical expertise. 
Actuaries face many stakeholders from different interdisciplinary backgrounds on a daily basis: fellow actuaries, product managers, underwriters, claims, IT, marketing, legal, risk, C-suite.  Each stakeholder has different motivations and concerns.  Influencing is about finding the common goal among stakeholders, for instance, what is best for the customer and finding a win-win solution for all involved. 
Kate was keen to clarify that influencing is not manipulating, because self-serving activities and deception will only erode trust in the long run.
A key point that came out of the session was the importance of taking the time to plan.  This includes planning the following:
Who is our business sponsor?
Who is relevant to the success of our initiative?
Who are our collaborators? What is their knowledge base? Are they sufficiently diverse in their views?
What do we expect from our collaborators? How can we make it easy for them to contribute? Put yourself in their shoes: what's in it for them? What are their personalities, emotions, expectations, organisation culture, knowledge base, time pressures?
What communication styles would be most suitable?
Communication is a two-way street
Communication can take many forms: reports, emails, face-to-face discussions, conversations at the water cooler.  When communicating, we need to clearly articulate the overall objective of the initiative at hand, the timing and outline of the overall plan. 
At the same time, we need to have an open mindset, genuinely listen to others' views and collectively build on ideas.  It is important to build a culture and environment whereby stakeholders feel comfortable to express their different opinions.  Likewise, we need to guard against groupthink.
As actuaries, we need to ensure we highlight the "so what?" in our work, to help the end user understand how to use the insight.  This is particularly important when our stakeholders are not from an actuarial background. 
 Other tips given at the session included:
keeping things simple;
starting with the big picture;
using analogies (e.g. sport-related) that the audience understands;
giving stakeholders the opportunity to ask questions; and
using pictures where appropriate. Sometimes, a picture is indeed worth a thousand words, for example, a graph on the implications on profitability would very likely capture the attention of a CFO.
Understanding solutions
Kate shared with us a "solution-oriented" approach to influence and engage stakeholders:
Situation, Complication, Question, Answer. 
She gave a simple example as follows:
Situation: An insurance portfolio has been performing very well over the past few years. 
Complication: There is an observable deterioration in its claims performance and it is not caused by a data error. 
Question: Is this just random bad luck or an early warning sign of poorer experience to come? 
Answer: There are a number of options.  Option 1 is to consider this a blip, ignore and revisit later.  Option 2 is to consider this a new trend and reprice the portfolio.  Option 3 and the recommended option is to understand what is driving this performance deterioration by doing a deep dive and re-convening to determine the next steps. 
Kate finished her presentation with a photo of Donald Trump, contrasting his success in being voted in as the US President as he engendered trust in voters, with the misalignment of his decisions with his team.  This, unsurprisingly, prompted some lively Q&As. 
Effectively influencing and engaging stakeholders is clearly a topic that is dear to the heart of many of us, and no doubt we are all on a learning journey.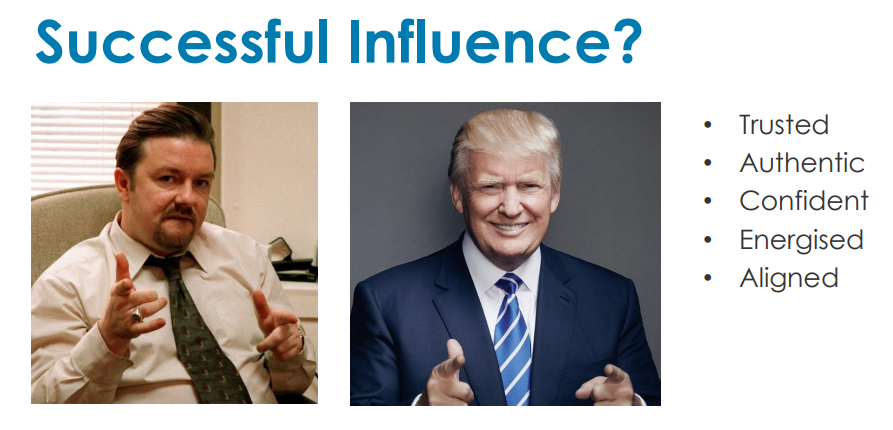 CPD: Actuaries Institute Members can claim two CPD points for every hour of reading articles on Actuaries Digital.