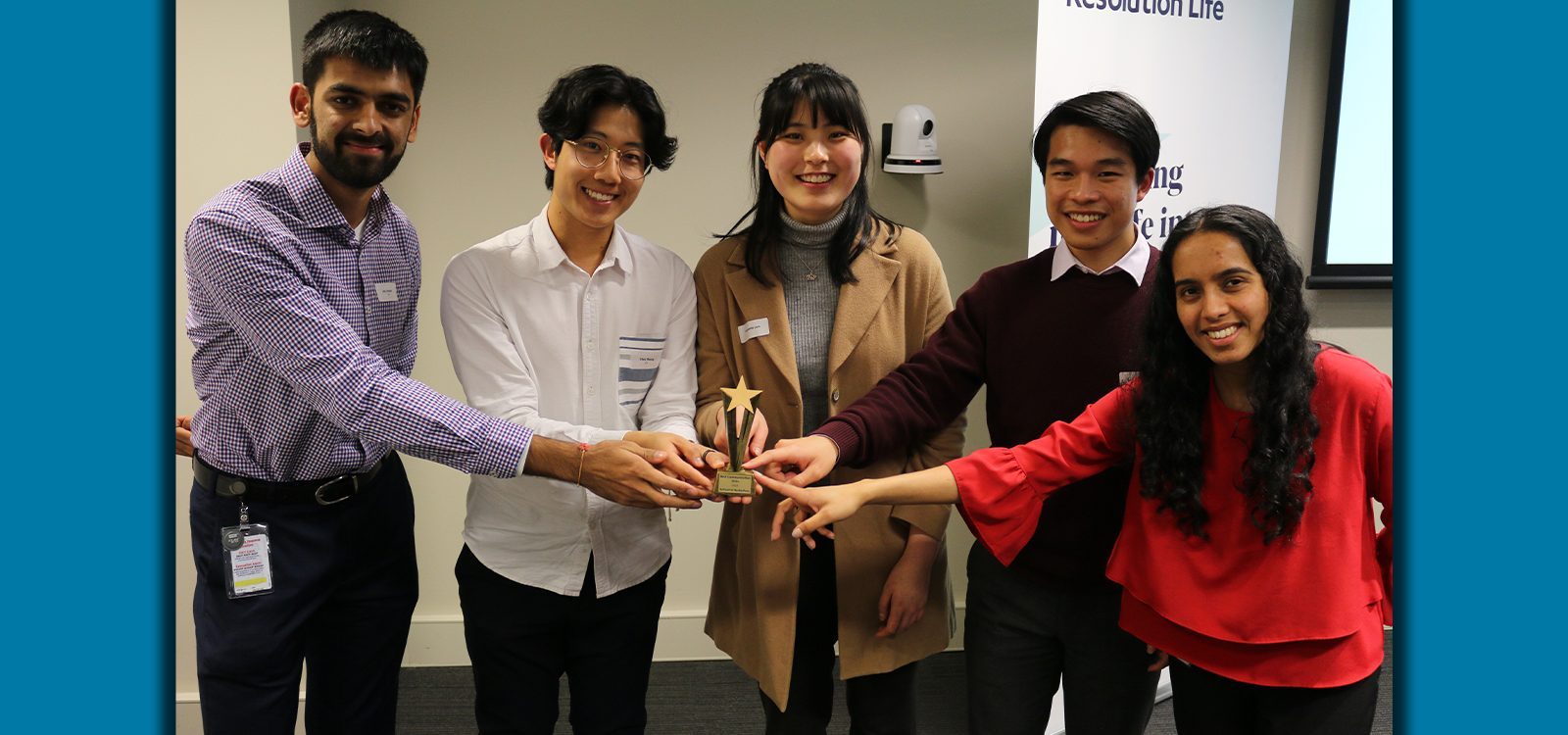 Event Reports
Actuarial Hackathon showcases how actuaries use data for good
Actuaries Institute Members routinely deliver meaningful results across a wide variety of practice areas. But how can actuaries elevate the impact of some of Australia's most influential not-for-profits? This burning question was addressed at the 2022 Actuarial Hackathon Showcase, held at the Institute on Wednesday 27 July.
What is the Actuarial Hackathon?
The Actuarial Hackathon is an annual event where actuaries collaborate to provide solutions to business problems posed by not-for-profit (NFP) organisations.
Once grouped and assigned a charity, the volunteer actuaries dedicate considerable time to understanding the organisation's needs, brainstorming and researching various approaches and finally addressing the problem over a two-month Hackathon period.
Once the research period concludes, the teams come together and present their findings at the Actuarial Hackathon Showcase.
This year, 13 teams displayed flair, creativity and intelligence to address solutions for the participating charities Youth Action, Wesley Mission, Edgar's Mission, Royal Flying Doctor Service, Prostate Cancer Foundation of Australia, PanKind, Goodstart Early Learning, Climate Council, Bicycle Network, Aspergers Victoria and Australian Indigenous Education Foundation.
This year's Showcase returned to an in-person gathering for the first time since June 2019. There was a sense of positivity in the air as Members and NFP delegates embraced the opportunity to reconnect.
The outcomes
The competing teams went above and beyond in responding to the 13 challenges, drawing on their extensive analytical prowess to complete literature reviews, impact analyses and more.
Some of the problems dissected at the Showcase included:
Understanding Australian cycling activity and opportunities to incentivise cycling over other transport forms.

Assessing the prominence of prostate cancer by region based on data modelling.

Comparing domestic and international climate initiatives.

Forecasting costs and growth opportunities, and in turn improve outcomes for rescued animals.

Reviewing data and trends to provide insights into the importance of school mentoring programs for Indigenous Australians.

Crunching income activity to determine the habits of charity donors.
Some teams drew on familiar data sourcing platforms, such as Tableau, to formulate their solutions. However, other teams were forced to adapt and adjust to effectively apply their skills in the NFP field. This included the team working with the Australian Indigenous Education Foundation (AIEF), who used AIEF's data visualisation software, Power BI, to complete their data review and trend analysis.
Each team presented with creativity and passion, conveying their cutting-edge solutions to the NFP problems in easy-to-understand presentations.
To conclude proceedings, Organising Committee member Sarah Highet took to the lectern to announce the winners of the recently introduced Hackathon prize categories. Congratulations to the following teams:
Best dressed – Team 'Wesley Mission 1', consisting of Sue Xu, Karina Kusumo, Brendan Trinh, Pengfei Han, Jyoti Bhatia and Ricardo Umbelino (Greenstone Financial Services).
Best pun/joke – Team 'Goodstart Early Learning', consisting of Sacha Antioch, Simone Collins and Andrew Newbound.
Best communication skills – Team 'Youth Action', consisting of Alison Huang, Chris Zhang, Jay Sanghvi, Jayden Storer, Raymond Shen, Shelly Agrawal, Ean Chan and Stephanie Lam (EY).
Most unique presentation – Team 'Prostate Cancer Foundation of Australia', consisting of Joseph Chan, Kismat Shrestha, Dorothy Cheng, Luke Liu and Aileen Tricia (Matt Noyce Consulting).
Largest contribution – Team 'PanKind', consisting of Benny Yau and David Dingsdag.
After five years, the Actuarial Hackathon will take a well-earned break in 2023, with the International Congress of Actuaries taking centre stage from 28 May to 1 June. However, the Hackathon will be back in 2024!
Special thanks to the Actuarial Hackathon Organising Committee, which worked together for over nine months to bring this initiative to fruition.
Lisa Ye – Project Lead 
Sarah Highet – Deputy Project Lead
Jennifer Lang – Ambassador
Kim Cossart – Organising Committee Member
Rachel Li – Organising Committee Member
Sam Maitra – Organising Committee Member
Alice Truong – Organising Committee Member
Andrew Zheng – Organising Committee Member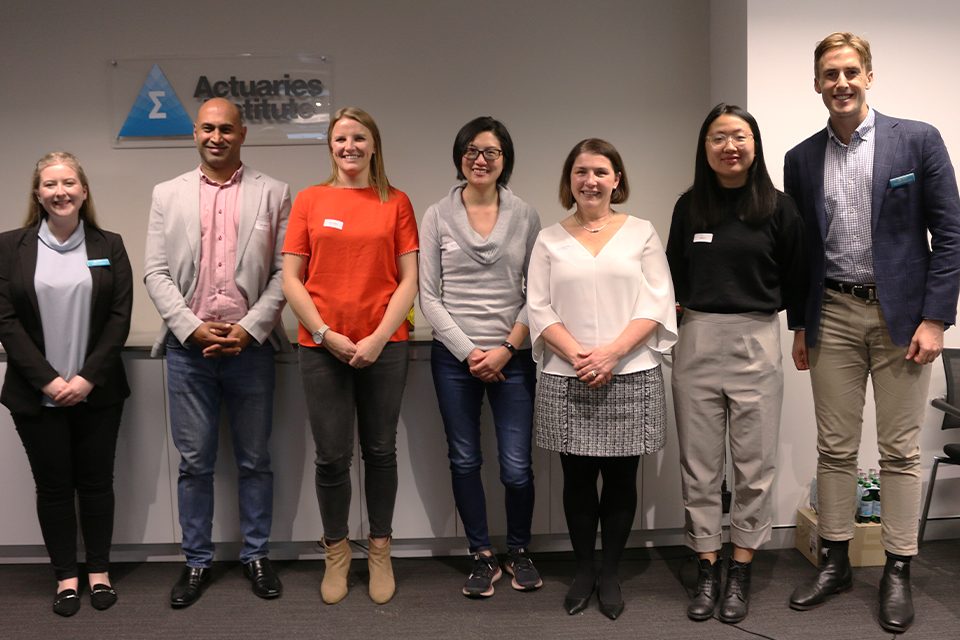 Special thanks to Resolution Life, gold sponsor of the 2022 Actuarial Hackathon.

CPD: Actuaries Institute Members can claim two CPD points for every hour of reading articles on Actuaries Digital.