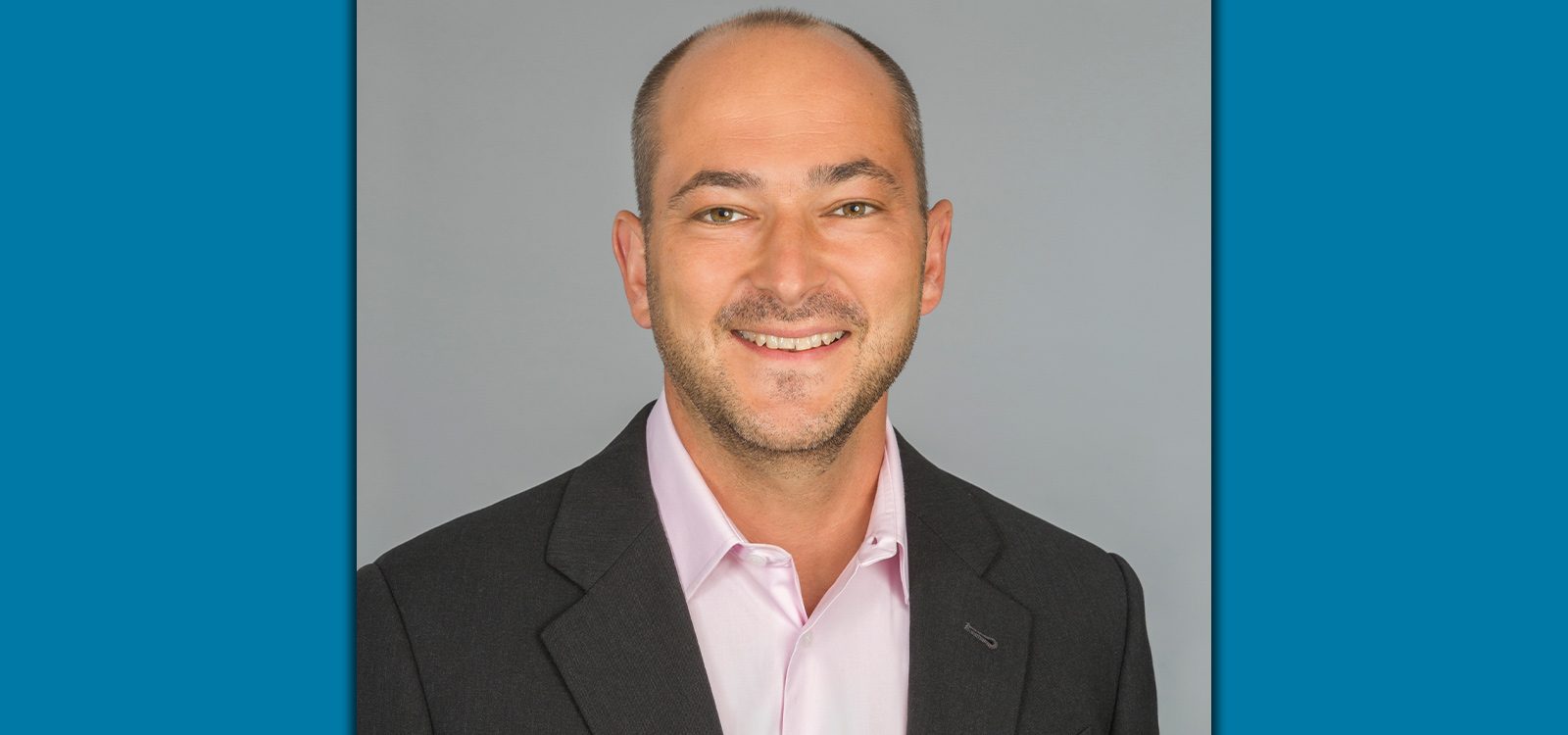 Executive Interviews
Has setting up a firm been plain sailing?: "Definitely not!"
2022 will mark three years since actuary Matt Noyce took a plunge and established his own advisory firm, Matt Noyce Consulting (MNC). To mark MNC's third anniversary, we sat down with Matt to discuss why he founded MNC, the challenges faced and embraced in growing a new firm, and the value-add of actuarial consulting.
Actuaries Institute: Why did you set up MNC?
Matt: I always felt there was a gap in the market for a new kind of actuarial consulting firm focusing on life insurance and reinsurance. Whereas, in the general insurance and health insurance space, there were already large, specialist consulting firms. In the life industry there didn't seem to be any specialist actuarial firms focused on life insurance, it was more that the audit/accounting firms were picking up that work, although they weren't necessarily specialists in certain areas such as pricing or reinsurance.
Often these professional services firms have to overlay many different layers of senior review or sign-off and have more red tape to get things approved, so we set ourselves up to be much more agile with our team structure.
We also hired actuaries who have many years of market experience in the areas where we specialise, so our team members can be more autonomous in the work they do for our clients.
I also thought that there was room for an actuarial firm that doesn't do audit work. I think there are potential conflicts of interest associated with auditing whilst also doing advisory work. We are much more independent on advisory work and secondments because we will never touch audit work – it's not our area of expertise.
I also foresaw a skills gap emerging in the sense that data analytics and programming were expanding faster than some life insurers' in-house capabilities, so felt there might be demand for those 'newer' skills.
Additionally, the pace of regulatory change in life insurance and superannuation was so fast that it seemed likely there would be increased demand for more specialist actuarial consulting services.
In setting MNC up I really wanted our consulting model to be more akin to being part of the client's team for a period of time, tailoring solutions to the client, rather than offering a one-size-fits-all solution.

Actuaries Institute: What do you enjoy about growing a new firm?
Matt: Setting up your own company is enjoyable for a range of reasons; whenever you join a new company, or take on any new role, there are naturally things that you like about the company culture and people you admire, but there are also parts of that culture and maybe politics that you have to learn to tolerate and you may not get to pick all the people you get to work with. All that changes when you start your own firm, because you choose your team rather than inherit, and you get to create the culture that you want from the start.

Actuaries Institute: What's been the best thing?
Matt: Definitely the people we have hired – I feel really lucky – it's great to be able to work with people you admire who are much more talented than you are in different areas. Building a diverse team of people with different skills and knowledge is really enjoyable – particularly when you put together a project team to help a client and it just seems to click.
I also wanted us to have a work culture that celebrated honest dialogue, constructive challenge and where the team support each other to succeed, rather than the siloed approach that can exist in much larger organisations.
In addition, being a diverse team means that we can source ideas from people with different experiences and being small means we can make decisions quickly and pull the trigger on something which we think is worth pursuing. Having a leaner team means we have less hierarchy and can give our staff more autonomy.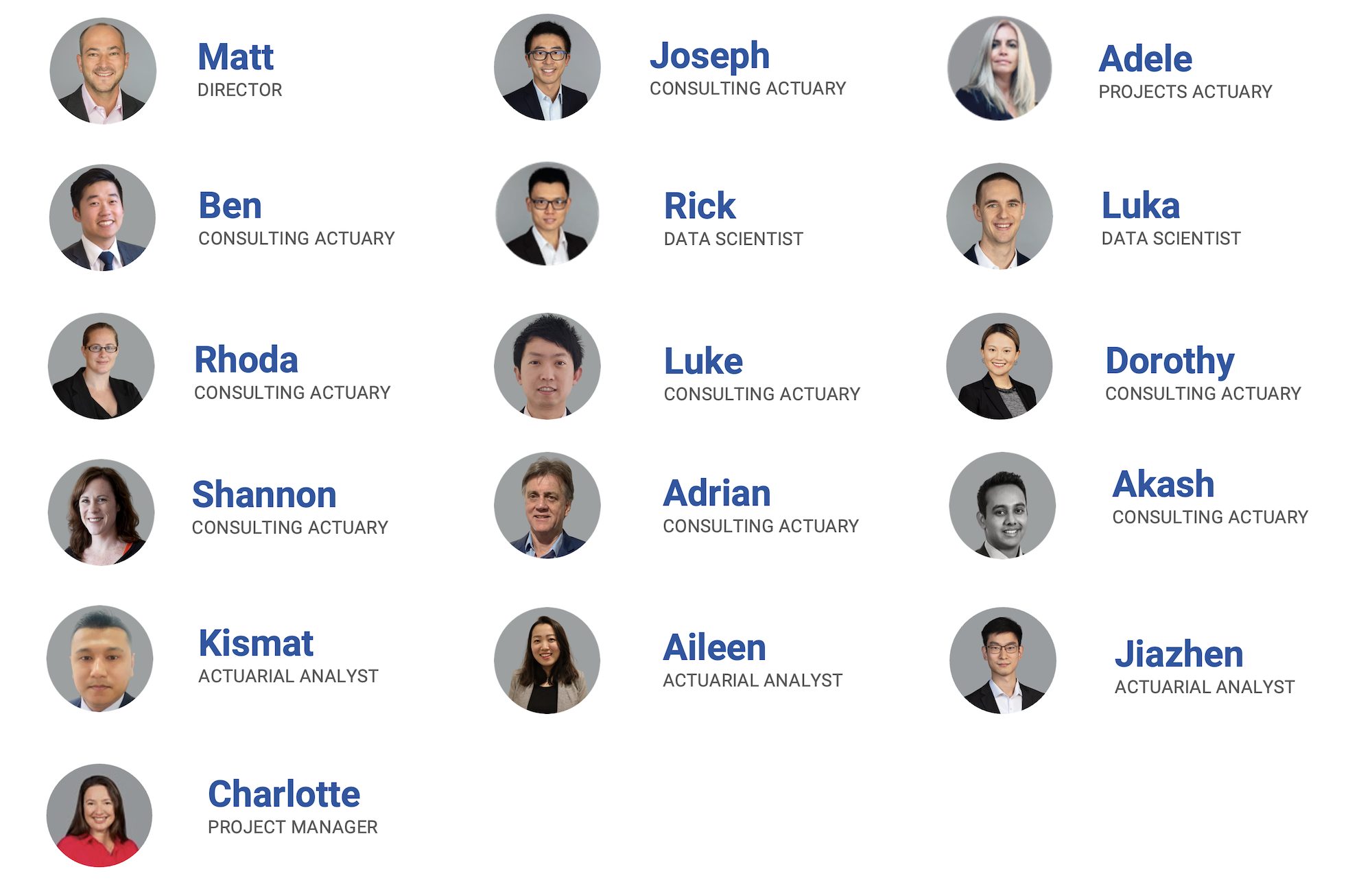 Actuaries Institute: Has it all been plain sailing?
Matt: Definitely not! As the only breadwinner in a family which includes three young children, bootstrapping the business in the early periods was a bit daunting, and maxing out credit cards and the like. We also went into the first pandemic lockdown with some uncertainty, particularly as we saw some professional services firms cutting the hours of their employees, or in some cases cutting people's pay but asking them to work the same hours.
Conversely, we continued to add staff and pay them the same or more, so I wondered if we were missing something. I think that their approach – which was essentially passing on more risk to people who were employees rather than owners of the business – was an extraordinary thing to do, so I wondered if there was something we didn't know – but luckily we remained busy throughout all the COVID-19 and lockdown periods.

Actuaries Institute: How big is the team now?
Matt: We have 16 people in the team now, and we have always tried to offer people as much flexibility as possible, whether they want to work part-time or full time, Sydney-based or interstate/international, even before COVID-19 changed the dynamics of office working. I think people want a different working experience now compared to the pre-COVID era, and this has always been our working model.

Actuaries Institute: What kinds of work are you doing predominantly?
Matt: Whereas two years ago, our clients may have seen as much more as life insurance pricing and reinsurance specialists, these days we are doing a more diverse range of work, including some of the reserving/capital/accounting-type work. I think it's good for the team to be able to offer them projects in a wider range of areas, and we've also grown our client base over the last two years to include most of the insurers and reinsurers in Australia. But pricing and reinsurance will always be close to my heart.

Actuaries Institute: What challenges do you foresee for the next year?
Matt: I think we, like all organisations, will have the challenge of looking after and motivating our staff in what will probably be a hybrid home/office environment for quite some time. So I think there will be a fair bit of people movement generally over the next couple of years.
We also have a lower cost base than some of the larger consulting firms, and we need to ensure we maintain that advantage, so that we can give a higher percentage of the profits to our team and retain/hire the best people.
So, it's important that we remain efficient, even though we're a bigger organisation than we were three years ago. We've spent quite a lot of time on strategy and operations over the last six months, so I hope we can remain efficient as we grow. For example, we hardly use internal email at all, and I think internal email is a huge distraction from the things that are actually important.

Actuaries Institute: What about solutions outside the actuarial consulting space?
Matt: We have a passion to help the life insurance industry deliver better outcomes for its customers and challenge the norm. We have been developing a number of innovations in-house, such as exploring ways to offer cover to people who lost their insurance cover through the Protecting Your Super and Putting Members' Interests First legislation and those who have never had cover, and using big data to ensure people with mental health conditions are treated fairly and compassionately by the insurance industry – amongst other projects.

Actuaries Institute: Is there any advice you would give to someone who is thinking of starting their own consulting firm?
Matt: Yes, don't do it! Well, not unless you have a high tolerance for risk and uncertainty and are a good sleeper! But overall it's been a rewarding journey and we're looking forward to the next three years.
CPD: Actuaries Institute Members can claim two CPD points for every hour of reading articles on Actuaries Digital.