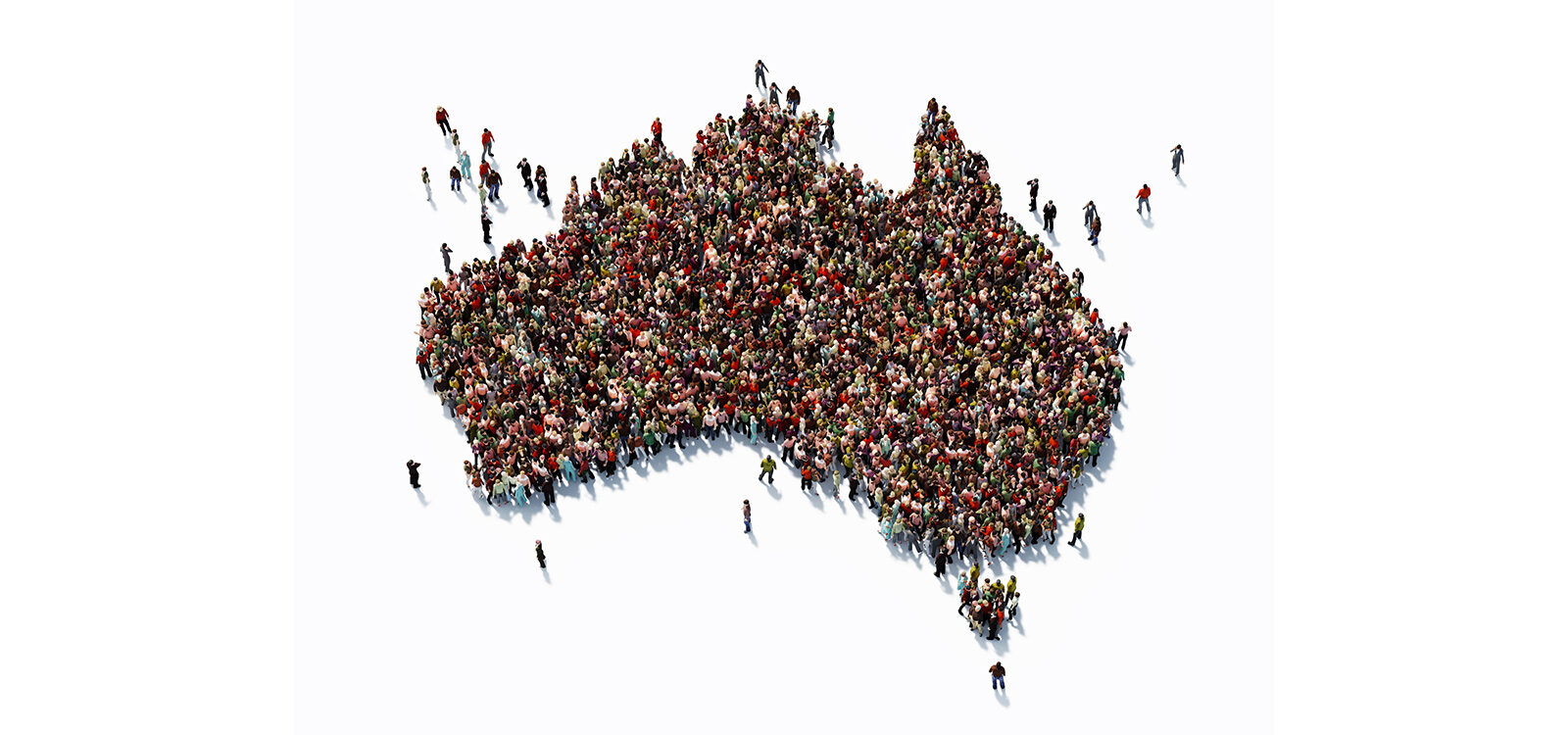 Interviews
Census 2021, COVID-19 and Big Data at the ABS
In an era of Big Data, do we still need a census? That's the question I put to Dr David Gruen, Australian Statistician and Head of the Australian Bureau of Statistics. Every five years, each of us sit down with our households to complete the Census of Population and Housing, a ritual that's been undertaken in Australia since 1911 and in some states since 1806. We'll have that opportunity again on Tuesday 10 August.
"Big Data can tell us a lot, but there are still substantial gaps that are not filled by Big Data." David explained. "The Census provides a snapshot of virtually everyone in the population. You can't get the richness that's provided in the Census anywhere else."
For hard-to-enumerate groups like indigenous people and those experiencing homelessness, the Census is particularly important. "They don't appear in big data sets simply because they're not interacting with whatever digital platform is collecting that data."
COVID-19, lockdowns and Census 2021
COVID-19 will make it even harder to gather information on these groups. As I write, greater Sydney remains in lockdown and four other States have experienced lockdowns at some time this winter.  According to David "Our initial plans will be disrupted if we are not able to have face-to-face contact with people, but we've got fall-back options." That includes working with community groups and hostel managers for data on people experiencing homelessness and spreading out data collection for remote indigenous communities over several months.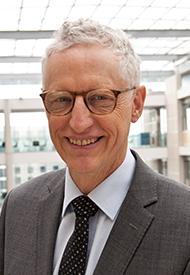 But for most people, this year's Census was always planned to be contactless. At least three-quarters of people are expected to fill out the Census online, and even more if the major capitals are in lockdown.
Indeed, David expects response rates to be greater than  the 95% recorded from our most recent census in 2016 if more people are required to stay at home. He bases his assumption on overseas experience and an operational readiness exercise conducted last year. "People are at home, they've watched every Netflix series and they're looking for something else to do". People can fill in their forms in advance if they know where they're going to be on Census night –Sydneysiders at least can be confident of that answer.
How useful is the data in a pandemic?
Improved data on the night is one thing, but how useful will the results be for future planning? Many people are living and working differently due to COVID-19, and I asked whether this meant the data would still be relevant in a few years' time. This is an area where David cautions against crystal balling. "The Census is always a snapshot in time. Some of the trends we're seeing are probably temporary, but quite a lot of the things we're seeing in the data will be sustained." No one can be completely sure what elements of change will be permanent and which will be temporary, and the ABS sees real value in providing an accurate snapshot in these unusual times.
"There will almost certainly be different patterns in different states," David says. "It will be interesting in its own right to compare Perth and Sydney for example if one is locked down and another is not."
What to look for in Census 2021
Two new questions have been included in this year's Census. The first asks people whether they have a chronic health condition such as asthma or diabetes and the second asks whether people have served in the defence forces. That we need a census to ask either of these questions is surprising given multi-year investments in My Health Record and the role of the Department of Veteran's Affairs, but the Census will be the most complete data source for both questions.
And of course there will always be the questions that spark household debates. "Five years ago, when I filled in how much unpaid housework I did there was quite a discussion in our family about whether I had an accurate perception at all," David laughs.
COVID-19 as an accelerator of change
COVID-19 has accelerated change at the ABS and been a catalyst for innovation. "It was a case of don't waste a crisis," David says. It's a story I've heard repeated multiple times across governments and businesses over the past year.
"We realised early in the pandemic there were some things that we could do that no one else could. We introduced some rapid small-sample surveys which is something the ABS hadn't done before." Usually, the ABS surveys involve tens of thousands of businesses and take five to six weeks to process, but early in March 2020 the ABS surveyed just 1,000 businesses and were able to release results just 10 days later. "We realised people want access to information quickly and they were willing to sacrifice a little on accuracy if they could have it faster."
Demand for real-time data provided the opportunity to explore new data sources with multiple private providers. "We reached out to private sector suppliers of data and asked whether they'd be willing to help and got hugely positive reactions from all the companies we approached," he says. This approach enabled the ABS to access single-touch payroll data to provide data on the employment experiences of more than 10 million Australians to supplement the ABS Labour Force Survey, and bank transaction data from the major banks which will be used to improve the accuracy of economic statistics.
Embracing Big Data
The ABS is exploring how Big Data can make data easier to collect and better quality, reducing the burden on those filling in surveys. Scanner data from supermarkets has been used for several years to improve data for CPI estimates, replacing old methods that involved sending people into supermarkets to survey prices. For Census 2026, expect to see an option to pre-fill income questions straight from taxation data.
The ABS is also talking to accounting software suppliers such as Zero and MYOB so that businesses can pre-fill survey questions directly from their accounting software. This will potentially reduce the time it takes to complete a survey from an hour to perhaps 15 minutes. In addition, the ABS is exploring how to offer value back to survey respondents by benchmarking them to other similar businesses.
To help with the data revolution, the ABS is teaming up with big cloud providers to store data in a more sophisticated way that enables better data analytics. 
As the ABS gains access to more data, there are plans to make this data more accessible, but it will depend on the data suppliers, who give access to the ABS but only for some purposes.
Linked data assets to answer complex questions
David is passionate about expanding the large, linked data assets the ABS curates. He welcomes a conversation with actuaries and the insurance sector about data sources that we may have access to or that we may seek.
Currently the ABS are custodians of two large integrated data assets:
BLADE – the Business Longitudinal Analysis Data Environment – is a business-centred data tool combining tax, trade and intellectual property data with information from ABS surveys to provide a better understanding of the Australian economy and businesses performance over time.

MADIP – the Multi-Agency Data Integration Project – is a person-centred data set linking information on health, education, government payments, income and taxation, employment, and population demographics (including the Census) over time.
"We've just linked the Australian Immunisation Register to MADIP and we're updating that weekly," David says. "As people get vaccinated, we can analyse the characteristics of those who are being vaccinated and those who are not. That helps to target campaigns that deal with vaccine hesitancy."
David is passionate when he talks about the power of data linkage for public policy. With PhDs in both economics and physiology, he has had a distinguished career spanning the Department of the Prime Minister and Cabinet, the Australian Treasury and the Reserve Bank of Australia before taking over the reins of the ABS in 2019.
"The power of being able to link new data sets to existing ones is being increasingly understood," he says. "We are increasingly coming up with examples of big important public policy questions that can only be answered using sophisticated and integrated data assets. I'm very keen to be a big part of the drive to increase the use of these assets and demonstrate to people just how useful they can be."
CPD: Actuaries Institute Members can claim two CPD points for every hour of reading articles on Actuaries Digital.