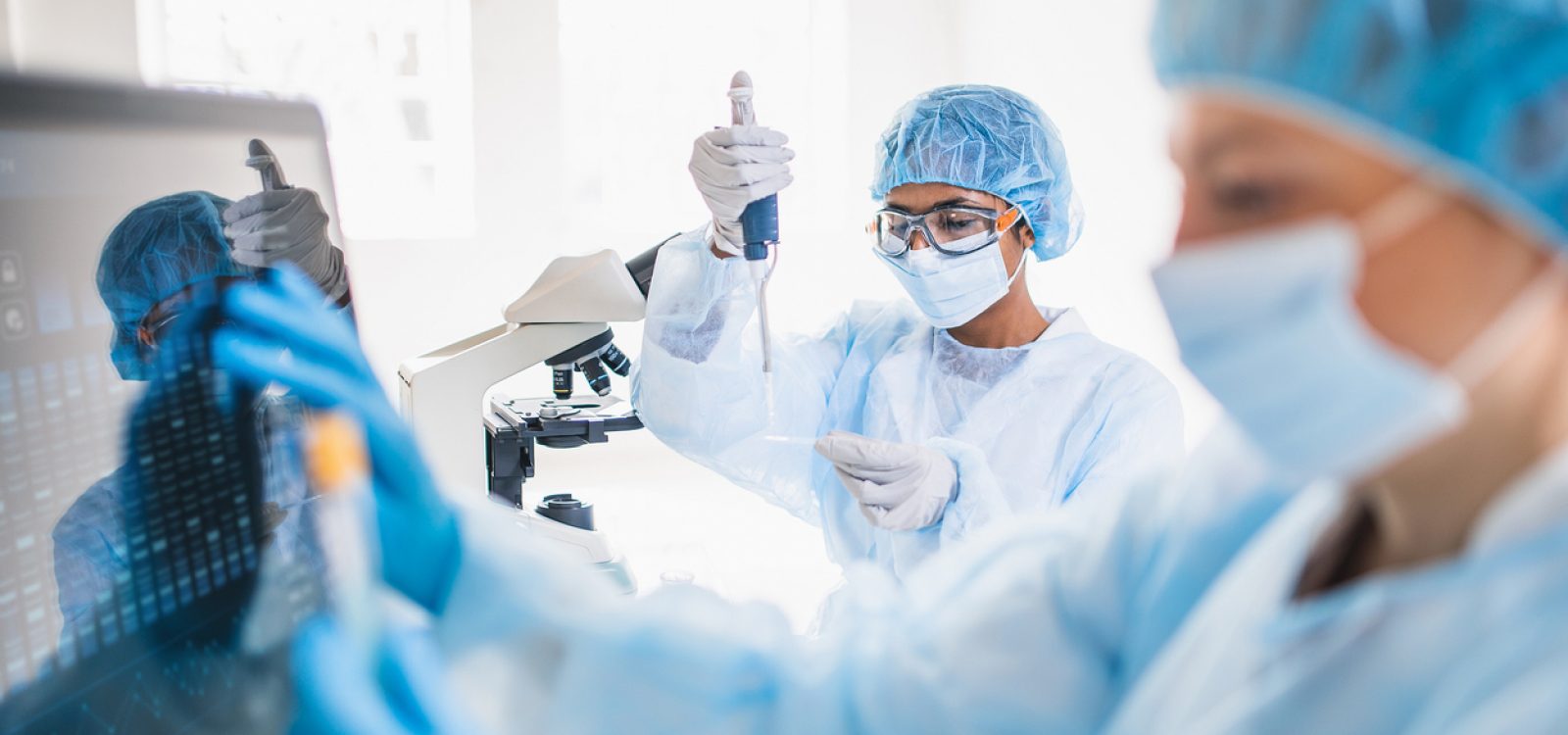 Covid-19 Blog
COVID-19 Monday Roundup 12 October 2020
With the world's attention on Trump's COVID-19 infection, it was easy to miss another global record number of new cases, thanks to second waves in North America and Europe. Locally, Australian cases declined and New Zealand declared itself COVID-free for a second time, but cases in the Pacific have emerged. Research highlights concerns about a pandemic-induced spike in Parkinson's disease and explores potential immunity to COVID from the common cold, while APRA resumes its work on Disability Income Insurance.
World Summary – 10 October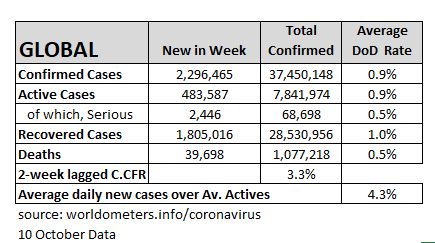 While regions like India, much of South America and (possibly) Indonesia and the Philippines are getting their first waves under control, their efforts are being outweighed by second and sometimes third surges in countries which were previously working toward control, particularly in North America and Europe. The WHO reported record daily increases this week and some fear transmission in these countries may increase further as winter approaches.
Despite substantial increase in weekly new cases rose, deaths rose only slightly and for a second week, deaths as a percentage of two-week lagged new cases were a record low of 1.92.%
Looking quickly at G20 countries:
Controlled & low case numbers: China, South Korea, Australia
Controlled but material new cases: Saudi Arabia, South Africa, Japan
Moving toward control: Brazil, India, Mexico, Turkey, Indonesia
At risk of losing control: Germany, France, UK, Italy, Canada
Not in control: USA, Russia, Argentina
Locally, NZ declared the virus eradicated outside hotel quarantine for the second time, but there is an outbreak in French Polynesia and a low level of cases in PNG. A week ago, Solomon Islands had their first and only case so far.
Australia Summary – 11 October
Australia recorded 129 new cases this week (95 last week), taking total case numbers to 27,262.  Overseas travellers accounted for 41 cases (29 last week), leaving 88 locally acquired cases, all of which were in NSW and Victoria.
Victoria recorded 72 new cases this week, up from 64 last week:  
It has taken a long time, but it appears aged care is finally coming under control. Six cases were linked to aged care facilities, but importantly no new cases were reported in residents. According to the Victorian Aged Care Response Centre, there have been 4,629 cases associated with aged care settings, accounting for 25% of second wave cases. Residents account for 1,963 cases and 644 (33%) have died.  2,035 cases were in staff and 631 in contacts.
10 cases this week were linked to the Chadstone Butcher Club cluster which has grown to 33. A further six cases linked to the Oddfellows Café in Kilmore spread from the Butcher Club cluster.
12 cases linked to a new cluster at Box Hill Hospital
13 cases linked to a new cluster in a Frankston household
31 other cases, most of which remain under investigation but three are confirmed to have no known source.
There were only four deaths in Victoria this week, down from 22 last week, all of which were associated with outbreaks in aged care.
DHHS data on cases in healthcare workers at 6 October shows 3,538 cases in healthcare workers, accounting for 18% of second wave infections.  Almost half (48%) of these cases were acquired by aged care workers and nurses in aged care settings; much of the remainder were acquired by nurses in hospital settings (22%).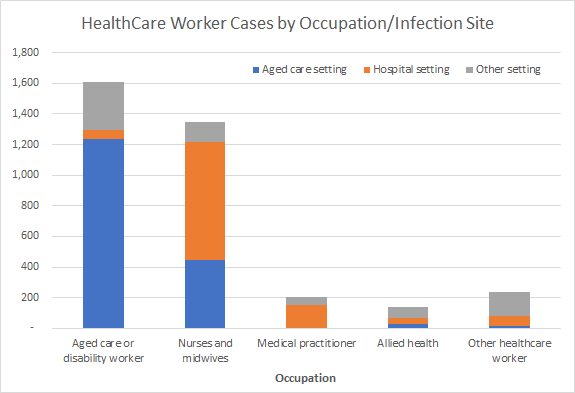 NSW reported 16 locally acquired cases after a run of 12 days without them. Six were linked to the Liverpool Hospital, 11 are from two new clusters with unknown source.
Key market update
New COVID-19 research
Could COVID cause a spike in Parkinson's? Researchers are concerned that the five-fold that occurred after the Spanish flu pandemic could be repeated.
Mental health. October 10 was World Mental Health day and the WHO reports disruption to mental health services in most countries, while the Lancet highlights the mental health challenges seen in previous epidemics.
Novel virus not so novel? Researchers are currently exploring whether prior exposure to common cold viruses may offer some immunity to SARS-CoV-2.  If true, this has significant consequences for herd immunity.
Rapid testing may be a step closer. Point-of-care molecular tests for SARS-CoV-2 have shown similar accuracy to the standard lab-processed PCR tests, producing results in an average of just 1.7 hours.
Psychiatric Illness linked to COVID-19 mortality. Among 1,685 US patients hospitalized with COVID-19 between February and April, those with psychiatric illness had 1.5-times higher risk for death that was not explained by medical comorbidities.
The wealth effect in India. India's case fatality rate has been lower than other countries, in part because those surviving to older ages are likely to be wealthier and hence less likely to come into contact with the disease.
Vaccine efficacy in older people is critical as they are most susceptible to serious illness. A recent phase I trial included 40 participants over age 55, and found antibody responses comparable to those aged 18 to 55.
Vaccine approval unlikely before US presidential election. New guidance from the US Food and Drug Administration mandates that before emergency use authorisation is sought, participants in phase three trials should be followed for a median of at least 2 months after their final vaccine dose. This makes it difficult, though not impossible, for a vaccine to be authorized before the election.
New on the Actuaries Institute website this week.
CPD: Actuaries Institute Members can claim two CPD points for every hour of reading articles on Actuaries Digital.