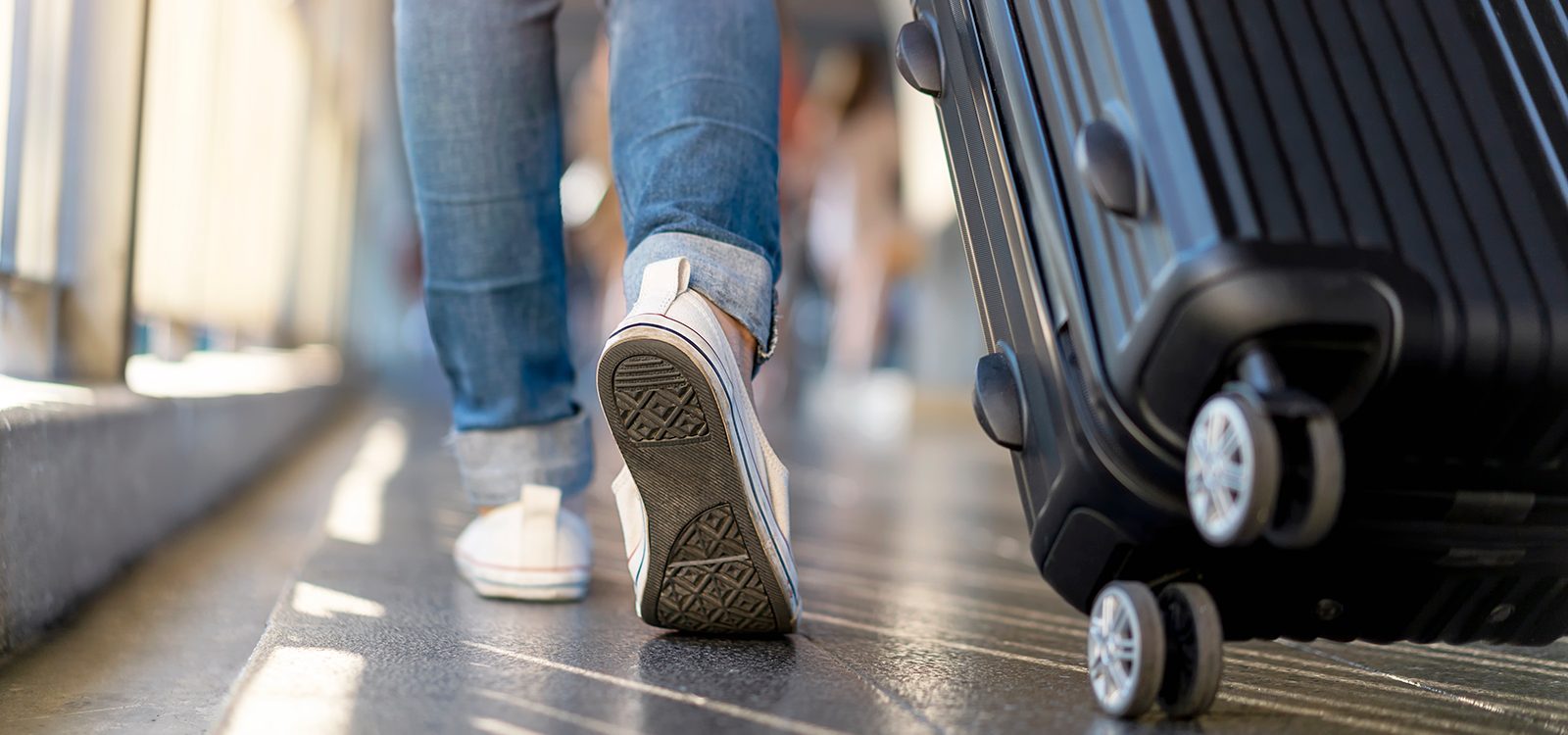 Covid-19 Blog
A helicopter view of the COVID impacts on travel insurers
Travel insurance, perhaps more than any other form of insurance, has seen massive disruption due to the COVID-19. Andrew Song  and Andrew Mirams explore these impacts and how insurers are responding.
On 31 December 2019, China alerted the World Health Organisation (WHO) to an outbreak of pneumonia-related cases (later identified as COVID-19) in the Wuhan province. The world watched as the event unfolded in China, and then later in cruise ships and other countries such as Italy, Iran and South Korea. Travel advice was issued and continually updated on travel insurer and government websites, as they tried to keep up with the rapid spread of COVID-19.
By March 2020, the Australian and New Zealand governments closed their international borders and enforced a travel ban to curb the potential health impacts of the virus on domestic soil. In only a few months, COVID-19 had decimated the tourism and aviation industries. Here, we provide an actuarial perspective on the primary challenges the travel insurance industry faces due to the emergence of COVID-19.
Reserving considerations
Insurers are grappling with two key challenges from a reserving perspective – the nature of COVID-19 as an ongoing event and pandemic exclusions on policies:
COVID-19 – an ongoing event
Unlike earthquakes or volcanic ash clouds, the loss dates relating to COVID-19 can stretch over months. Travel over an extended period of time is affected, and the point at which customers choose to claim varies significantly too. This causes uncertainty for insurers in:
Accounting treatment of insurance liabilities
Reinsurance (such as event definitions, and possible changes in coverage between policy renewals, causing mismatches between the insurer and reinsurer)
Estimating the ultimate levels of claims costs and policy refunds, both for earned and unearned exposures.
The good news is there's plenty of claims data, mostly cancellation claims, to assist actuaries in estimating reserves. Consideration will also need to be given towards the tail risks of financial default of travel providers and overseas hospitalisation costs.
In the meantime, travel insurers are working hard to get through the high volumes of claims to ensure timely claims processing – claim reports are expected to have peaked in March alongside the announcement of the travel ban. However, not every insured has lodged a claim yet, with some travellers taking up offers to defer their trips to a later date. A second wave event, or regional outbreaks would lead to a further round of travel claims and would also need to be considered when reserving.
Pandemic exclusions
Insurers look to rely on policy wordings such as pandemic and 'known event' exclusions to decline claims. This has highlighted several issues:
The growing number of frustrated and disappointed customers who are not able to successfully make a claim represents significant reputational risk towards the industry.
Since COVID-19 was declared a pandemic in March by WHO, the travel insurance industry recorded the second highest number of disputes lodged with the Australian Financial Complaints Authority (AFCA), exceeded only by the banking and finance sector. AFCA has since released guidelines outlining its approach towards arbitration. In the guidelines, a refund of premiums is considered as a fair outcome should a claim be declined based on a COVID-19 exclusion.
When reserving for COVID-19, the actuary needs to understand the portfolio's outstanding exposure, the impact of policy exclusions, the level of disputes and their outcomes.
Refunds
Travel insurers are also facing an unprecedented challenge in the form of pressure to provide premium refunds. Travel is a line of business that typically sees low levels of cancellations, and unlike other personal lines, refunds outside cooling off periods are often unavailable. Faced with a blanket ban on international travel, many insurers have had to establish new policies and processes to accommodate refunding full or partial premiums to customers. This is further complicated by the uneven incidence of risk throughout a travel insurance policy (pre-trip vs on-trip exposure) and the fact that many travel insurance policies are sold through intermediaries such as travel agents.
Regulatory environment
We note that the scrutiny on applications of policy exclusions is not contained to travel insurance, with similar issues arising in business interruption. There would be significant financial implications to the industry should the enforceability of policy exclusions be eroded. Furthermore, insurers need to remain cognisant of the recommendations from last year's Financial Royal Commission, which introduced further requirements to improve fairness and transparency.
What does the future hold?
Travel insurance volumes are certain to be a small fraction of its pre COVID-19 levels until international travel is resumed. In fact, several travel insurers have stopped selling products altogether. In the meantime, insurers will look to ensure their competitiveness and survival in the market. Those who embrace change, find innovative ways to realise opportunities and approach the new environment with flexibility will have the best chance to achieve their goals. Some in the industry are exploring a range of ideas, such as:
Reassessment of expense base. As premium volume falls, insurers will be forced to cut costs. Allianz is the latest insurer (at the time of writing) announcing job cuts in its travel division. We note that insurer solvencies are being stressed due to the culmination of high claim costs, low revenue and ongoing expenses.
Strengthening domestic and Trans-Tasman travel offerings. As border restrictions for interstate and Trans-Tasman travel are relaxed (albeit with the potential for retightening), some insurers will pivot their focus, looking to capitalise this market. It is important to recognise that these policies are traditionally cheaper than a similar policy to Asia, the Americas or Europe. This means even if sales volumes return to pre COVID-19 levels, this is unlikely to translate into pre-pandemic levels of premiums and commissions for the industry.
Product coverage development and innovation. Behavioural shifts towards insurance and air travel will impact the industry's outlook. Appetite to cover future pandemics will be tested from both insurers and reinsurers, as well as coverage for subsequent waves of COVID-19 and the potential of future regional closures. Adapting to this new landscape will be key to addressing customer expectations and business concerns, and ensuring the industry thrives.
As COVID-19 continues to evolve, the Travel working group looks to provide a series of articles to provide commentary on the issues in travel insurance based on their understanding and experience at the time of writing. This is the first article of several, with subsequent articles delving deeper into the issues raised in this overview. Please direct any questions you have or topics you would like further explored to actuaries@actuaries.asn.au
CPD: Actuaries Institute Members can claim two CPD points for every hour of reading articles on Actuaries Digital.