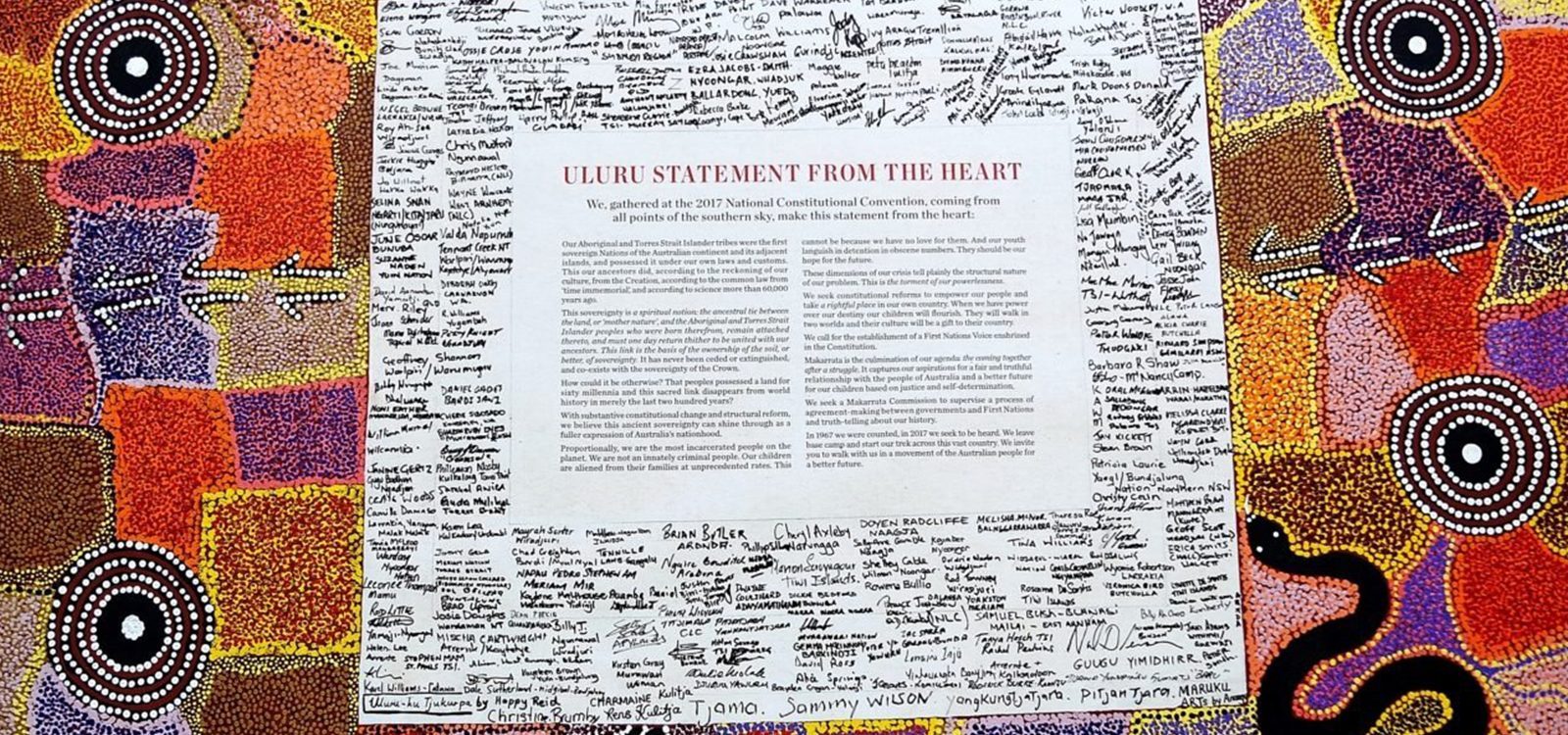 Comment
The Uluru Statement from the Heart
As we come to the end of Reconciliation Week, Rick Shaw brings to light the Uluru Statement from the Heart and its relevance to our nation. 
The Uluru Statement from the Heart, released to the Australian people in May 2017, was the first time in over 65,000 years of history that First Nations people from across Australia have spoken in a united voice.
In it, we Indigenous Australians ask that that the nation acknowledges its past actions (Truth), that we have a say in matters that affect us (Voice), and that we establish a sound basis to walk together into the future (Treaty). 
The Statement is a uniquely Australian document that seeks to address the aftermath of colonialism that is modern Australia.  It responds to Australia's history, and is informed by the status of First Nations worldwide.
The Uluru Statement calls for acknowledgement of our ancient sovereignty through structural reform including constitutional change.  Our sovereignty comes from our ancestral tie with the land, was never ceded and co-exists with Crown sovereignty. 
Enshrining a First Nations Voice recognises our unique political and cultural heritage.  Crown sovereignty is not undermined nor diminished by Voice, Treaty and Truth, but enhanced with the legitimacy given by First Nations acceptance of Crown sovereignty.
When the Commonwealth of Australia was established in 1901, aboriginal peoples were specifically excluded.  The Uluru Statement is a statement of people who did not disappear, but who are becoming stronger with each generation.  Aboriginal culture is reviving, old ceremonies are being resurrected and revitalised, young aboriginal kids are prouder, bolder and looking to grow into leaders. 
In acknowledgement of this being National Reconciliation Week, the Actuaries Institute asked me to write about the Uluru Statement, and for general guidance on Indigenous matters.  I have suggested that the Institute hold off on activity while each of us and the nation as a whole deal with current pressing matters. On behalf of the Institute, I would like to hear from any member who has Indigenous heritage, or anyone who wants to engage. If you'd like to get in touch, please call me on +61 458 988 779.
The Uluru Statement and some background information can be found here. Gaba yamma, ngaya bagaaybaraay yibbay, winangala Gadigal wul-la.
Rick Shaw is a Kamilaroi man from northern NSW
CPD: Actuaries Institute Members can claim two CPD points for every hour of reading articles on Actuaries Digital.