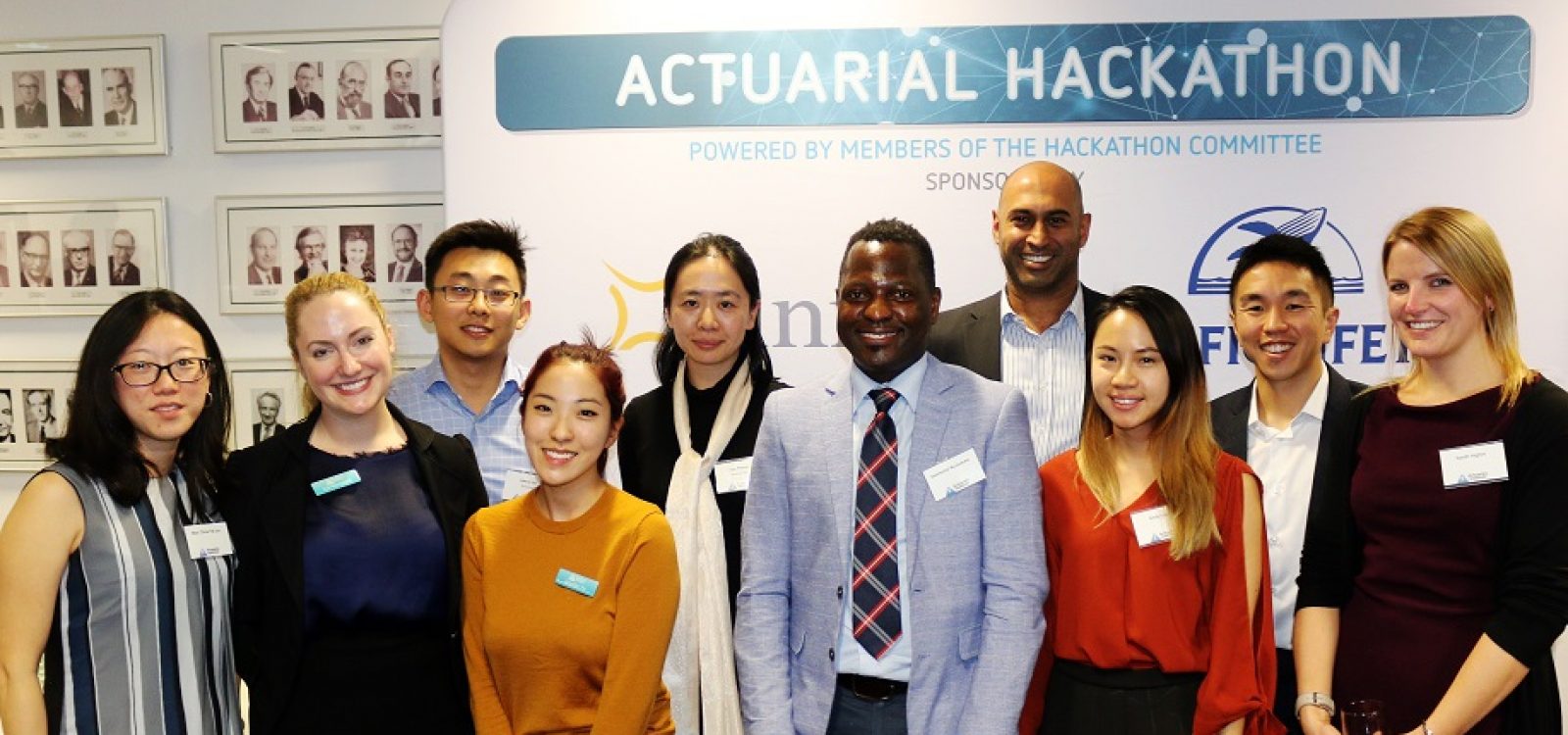 Event Reports
2019 Actuarial Hackathon Showcase
The highly anticipated 2019 Actuarial Hackathon Showcase wrapped up just last week. Emily Law, Project Manager of this year's Hackathon Committee, shares some of the highlights from the night!
What is the Actuarial Hackathon?
For those hearing about it for the first time, the Actuarial Hackathon is an Institute supported initiative, powered by the Actuarial Hackathon Committee, where teams of actuaries work together to solve real business problems faced by charities. On Thursday 20 June 2019, over 70 actuaries and charity representatives gathered together for the Actuarial Hackathon Showcase, a night where each volunteer team had the opportunity to present their findings, in front of their peers and the charities that were involved.
The showcase was hosted by Elayne Grace and sponsored by Finity and Pacific Life Re who were generous in supporting the cause. There was a strong sense of accomplishment in the air, with high quality presentations from the volunteer teams, plenty of mingling, and a feel good atmosphere from making a difference! Read on to find out more about the charities involved, what some of the challenges and solutions were, and interviews from the night!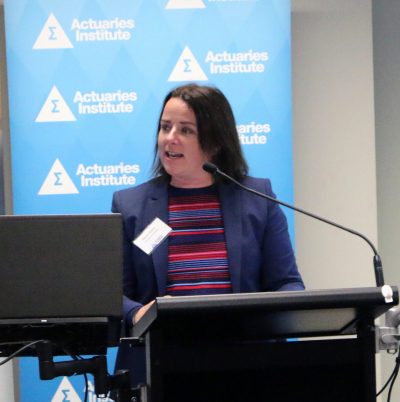 The Charities
The Actuarial Hackathon is in its second year of running, and this year we were privileged to work with the following leading Australian charities:
Avner Pancreatic Cancer Foundation
BATYR
Cancer Council NSW
Compassion Australia
Cure Brain Cancer Foundation
House with No steps
Opportunity International Australia
Prison Fellowship Australia
The Stroke Foundation
Youth Opportunities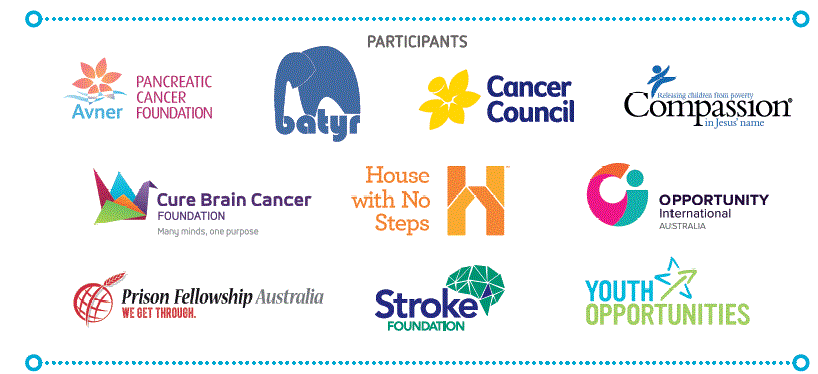 Hear what the charity representatives had to say on the night in the following interviews!
The Challenges
There were 13 challenges that were proposed this year, ranging from analytical data-driven problems to broader business problems that required research and external data. Each problem had its own unique challenges, whether it was understanding the context of the industry in which the charity operated in, lack of data availability, or tackling issues that are atypical for an actuary. Some of the problems discussed on the night include:
Understanding the correlations between charity activity (for e.g. social media marketing campaigns) and donations;
The lifetime value of different donor segments and recommendations for target segments in ensuring future sustainability;
Demand and supply analysis to understand the future landscape and needs of customers;
Broader research on funding and correlation with cancer survival rates;
Evaluation of the social and economic impact of charity initiatives;
Customer outcome balance sheet to monitor outcomes relative to services provided and assess return on investment; and
The financial benefit of reduced Recidivism (the rate at which prisoners return to prison).
The Solutions
A total of 65 actuarial volunteers across NSW, VIC, QLD, TAS, SA and ACT worked in teams of 4-6 across a six week period to tackle the above challenges. At the showcase night, we heard about solutions that were familiar to actuaries, such as cash flow projections and assumptions around lapse/attrition rates, inflation and discounting to calculate life time value. We also heard about cutting-edge solutions using machine learning such as decision trees and clustering to understand drivers of mortality, length of hospital stays as well as text mining and sentiment analysis to help assess marketing campaigns. For other problems, it was inspiring to see the ability of actuaries to contextualise and present recommendations even with little to no data.
Each team presented with great passion and comradery and there was no doubt a great feeling of accomplishment in the room.
Hear about what one of our volunteer teams had to say on the night in the following interviews:
Concluding Remarks
As the project manager of the Actuarial Hackathon Committee, it's been immensely fulfilling to be part of this great initiative. It's really inspiring to be part of a profession that is passionate about giving back to society and to see actuaries of all levels of experience and backgrounds working and learning together. Well done to all the participants this year and thank you again for being a part of the Actuarial Hackathon! For those who unfortunately missed out, fear not – there will always be next year so keep your eyes peeled on Institute communication!
Finally, I'd like to also give a special mention to the rest of the committee members who worked together for over nine months to bring this initiative to fruition:
Sam Maitra
Sarah Highet
Niki Appleton
Joy Zheng
Hitoshi Sonobe
Lance Lui
Moy Yin Chow Fat Lun
Alice Truong
Zhan Wang
Sunny Liu
Farheena Ahmad
Desmond Muzorewa
Jennifer Lang
Jennifer Yu
Liz Gemmell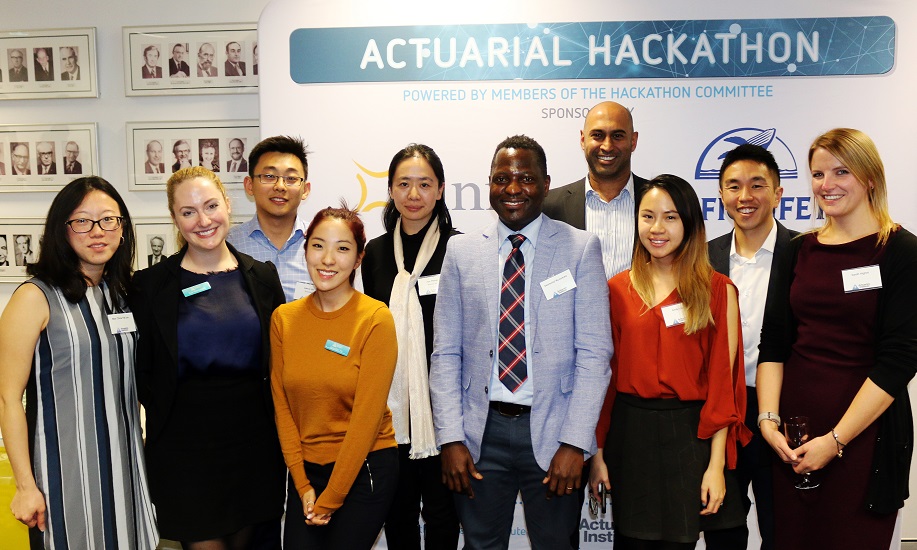 I'll conclude the article with a final interview with committee member Desmond, who flew in from Adelaide especially to attend the showcase in Sydney!
Interested in getting involved in next year's Actuarial Hackathon Committee? Email comms@actuaries.asn.au and submit your expression of interest. 
CPD: Actuaries Institute Members can claim two CPD points for every hour of reading articles on Actuaries Digital.