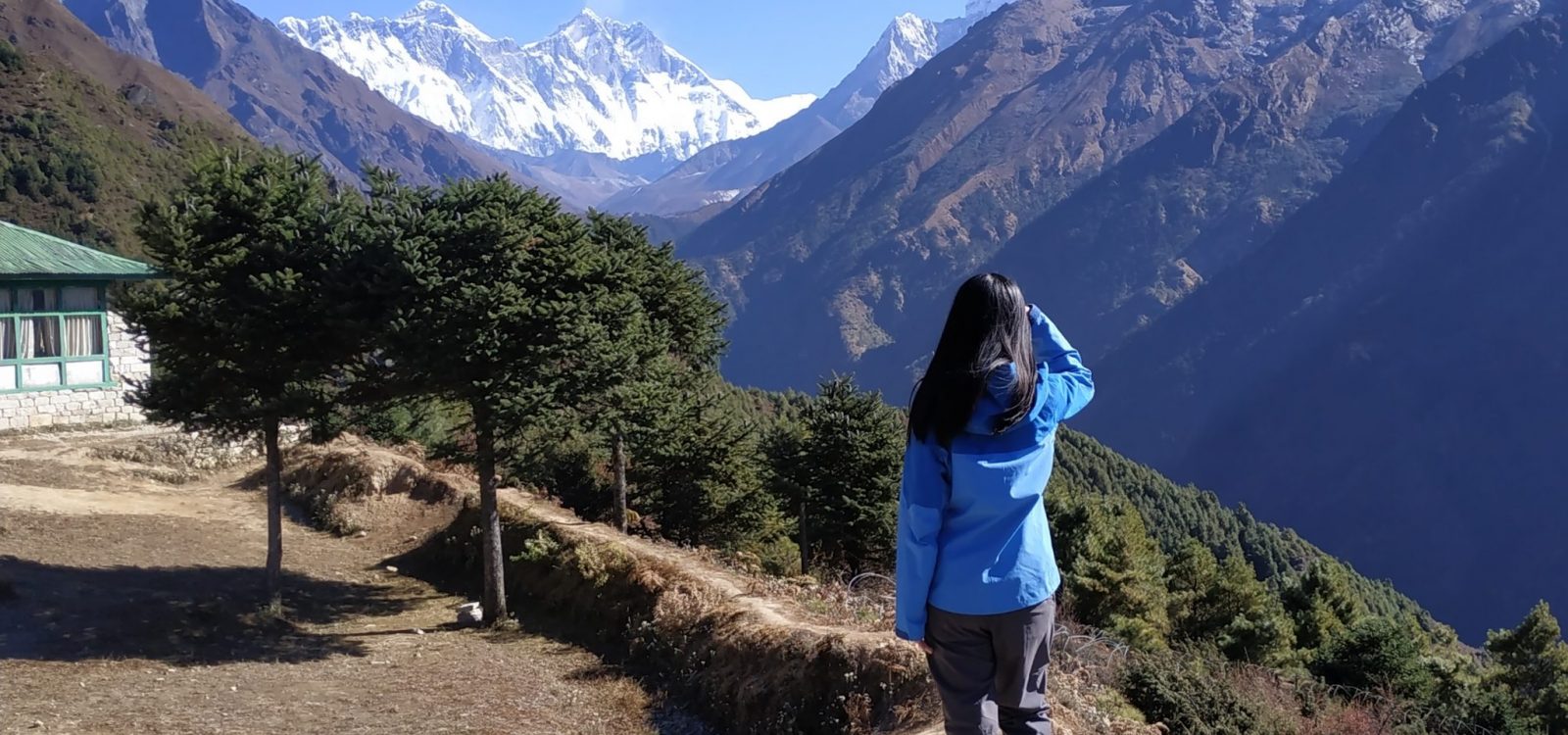 Under the Spotlight
Under the Spotlight – Cindy Vuong
This Under the Spotlight shares the journey of R&D Actuary at Pacific Life Re, Cindy Vuong. Discover Cindy's passion for analytics and adventure.
Summarise yourself in one sentence… A critical thinker who is driven and loves to go on adventures (especially when food is involved). 
My interesting/quirky hobbies… Each year, I aim to go on a caving expedition, scuba diving and mountain trek trip. In fact, last year, I went on an expedition to Son Doong cave, the largest cave in the world, I did the Mount Everest Base Camp Trek and I also went scuba diving with a colony of 50+ grey nurse sharks at Port Stephens.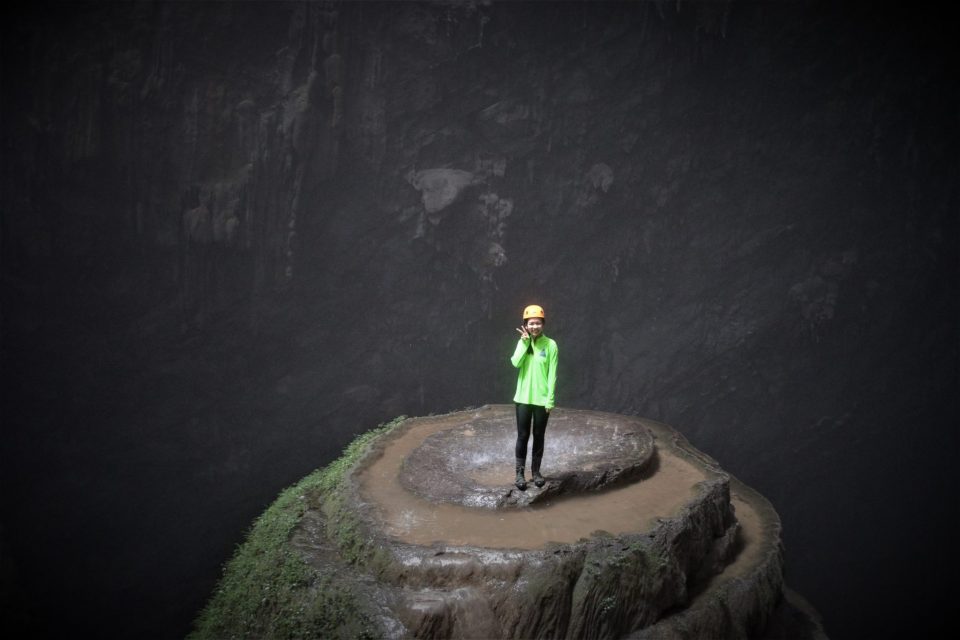 My favourite energetic pursuit… Scuba diving. The underwater world is beautiful, with there being so many species to be uncovered. Also sharks are actually not as scary as we think they are!
The sport I most like to watch… Tennis. I watched the semi-final men's tennis matches at the Australian Open this year and the atmosphere at the game was fantastic. My dream would be to watch Nadal and Federer play.
The last book I read (and when)… 'Mistborn – The Final Empire' by Brandon Sanderson a month ago. I recommend this book to anyone after a good fantasy read.
My favourite artist/album/film… My favourite films include the Prestige, La La Land and Train to Busan.
The person I'd most like to cook for… My boyfriend because we like similar dishes and he'd appreciate the gesture.    
I'm most passionate about… Completing things efficiently, both in my personal and professional work life. Although efficiency requires some amount of initial work to set up the correct processes and think through the problem properly, in the long run, it will help you solve problems quicker and reduce the time needed to run the process.
What gets my goat… Those who are resistant to change. In particular when they would benefit from the change but are more comfortable with the way things are.
I'd like to be brave enough to… Trek to the summit of Mount Everest (and make it back alive and with all my limbs intact!)
In my life I'm planning to change… Those around me, by being a positive influence on them.
Not many people know this but I… Am an avid reader of fantasy novels.
Four words that sum me up… Adventurous, efficient, inquisitive and detailed.
If I hadn't become an actuary, I would be… In a travel related job, where I get to experience different cultures and cuisines.
Why and how I became an actuary… I was good at maths and economics in high school and my career advisor recommended it.
Where I studied to become an actuary and qualifications obtained… Bachelor of Actuarial Studies and Applied Finance at Macquarie University.
My work history… I worked as a consultant at Deloitte for 2.5 years where I was able to work on a variety of projects across different practice areas. I enjoyed doing life insurance and data analytics projects the most which naturally led me to join the Research and Development team at Pacific Life Re, where I have worked at for the past 1.5 years.
What I find most interesting about my current role… Having the freedom to use advanced data analytical techniques to investigate into a variety of problems across both the retail and group life insurance market. The work is challenging but interesting, and knowing that my work is useful for decision making for stakeholders across the company gives me a sense of fulfilment. Also, I work with an amazing team whom constantly encourage me to think outside the box.  
My role's greatest challenges… Given that I'm a detailed person, the biggest challenge for me would be to not get carried away with the technical aspects. Instead, the contextual issues around the problem should dictate how much detail is required.
Who has been the biggest influence on my career (and why)… The greatest influences I have had would be my mentors from the Actuaries Institute Mentoring Program. They have given me invaluable career advice, have been patient and listened to my points of views and have supported me through my personal and professional development. Our coffee chats are always something that I look forward to.
My proudest career achievement to date is … Qualifying as a FIAA.
10 years from now, I will be … Still learning and travelling around the world.
When I retire, my legacy will be… The positive impact that I've had on those around me in their growth and development journey.  
Why I'm proud to be an actuary…Because we have a deep understanding of the work we do and can make an important contribution to the business and society.
The most valuable skill an actuary can possess is … The ability to build relationships with a variety of people.
If I were President of the Institute, one thing I would improve is… The public perception and reputation of actuaries to not only be viewed as technical experts but also can be good communicators and easy to work with.
At least once in their life, every actuary should… Spend time working with someone who has a totally different expertise and personality to them.
My best advice for younger actuaries… To never stop learning. There is so much knowledge and information around us and it's helpful to get a different perspective of things.
If I could travel back in time I would… Go on university exchange and live in another country for an extended period of time.   
If I won the lottery, I would… Spend the money on my family as they have been an invaluable source of support throughout my career. Then I would reinvest the money and build up a property portfolio to set up a passive income stream.
CPD: Actuaries Institute Members can claim two CPD points for every hour of reading articles on Actuaries Digital.