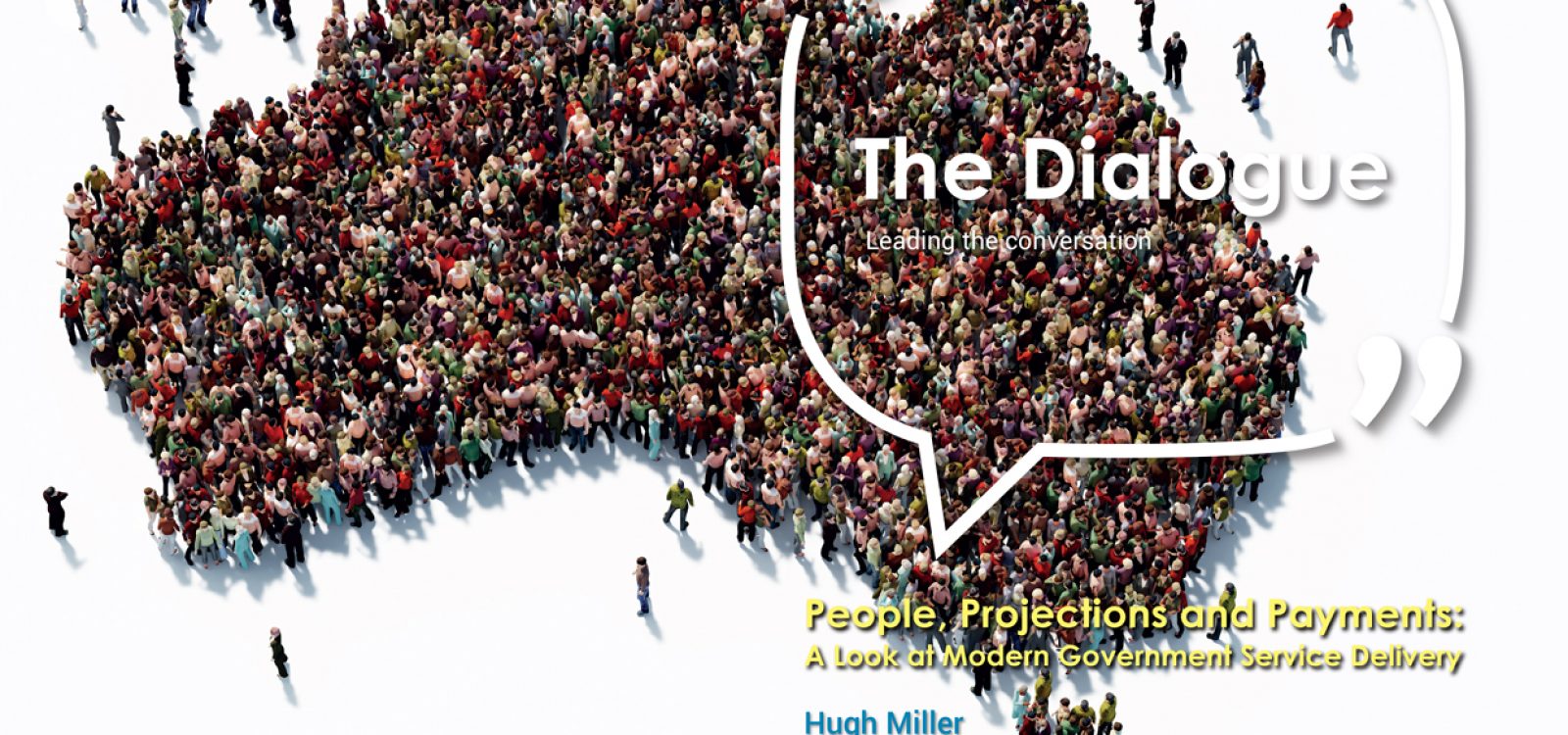 Media
How can the government better use data? – The Dialogue podcast
The Institute's latest Dialogue thought leadership paper explores where better outcomes can be delivered and significant savings can be made in social welfare through better data analytics.
Vanessa Beenders from the HQ Public Policy team interviews Hugh Miller, Principal Actuary at Taylor Fry, on his new Dialogue thought leadership paper titled 'People, projections and payments: A look at modern government service delivery'.
The paper was published today. See the Paper and view the Media Release.
Listen to "The Dialogue – Modern Government Service Delivery" on Spreaker.
Better data analytics in government service delivery can lead to:
improved outcomes for individuals and families in many fields. For example, better data linking could improve health outcomes (by linking treatment administered with long term health result) and employment (by linking people's attributes to long term employment secured). 
private investment being more willing to supplement government support of social services through 'social impact' investment, in fields such as housing and justice, providing a win-win solution for all.     
The financial case for improving data analytics in government service delivery is compelling.
For each vulnerable individual in society, services spending across welfare, housing, health care, justice and child protection can easily amount to $500,000 to $1 million over a lifetime. 
In aggregate, these services represent roughly a fifth of annual Gross Domestic Product, over $300 billion a year, and the Government has valued future welfare system costs at $4.7 trillion for the current population.
In the discussion, questions for Hugh include:
What different areas of service delivery are included in your paper?
How are actuaries helping governments to improve the service delivered and outcomes experienced by people?
What is the 'investment approach' to improving services?
How does this differ to cost-benefit analysis as a tool?
How does Australia compare with NZ in the use of data analytics to improve public service delivery?
What are the barriers that prevent it from happening or from occurring quickly in Australia?
Hugh's Dialogue paper is an extension of his winning entry in the Public Policy Essay Competition. Read his essay here and watch him discuss his essay in the below video.
Subscribe to Actuaries Institute Podcast, wherever you get your podcasts, and head to the 'Public Policy and Media' section of the website for more latest research from actuaries.
Follow the Institute of Actuaries on our social channels
↳ Facebook
↳ LinkedIn
↳ Instagram
↳ Twitter
↳ YouTube
↳ Spreaker
CPD: Actuaries Institute Members can claim two CPD points for every podcast listened to.