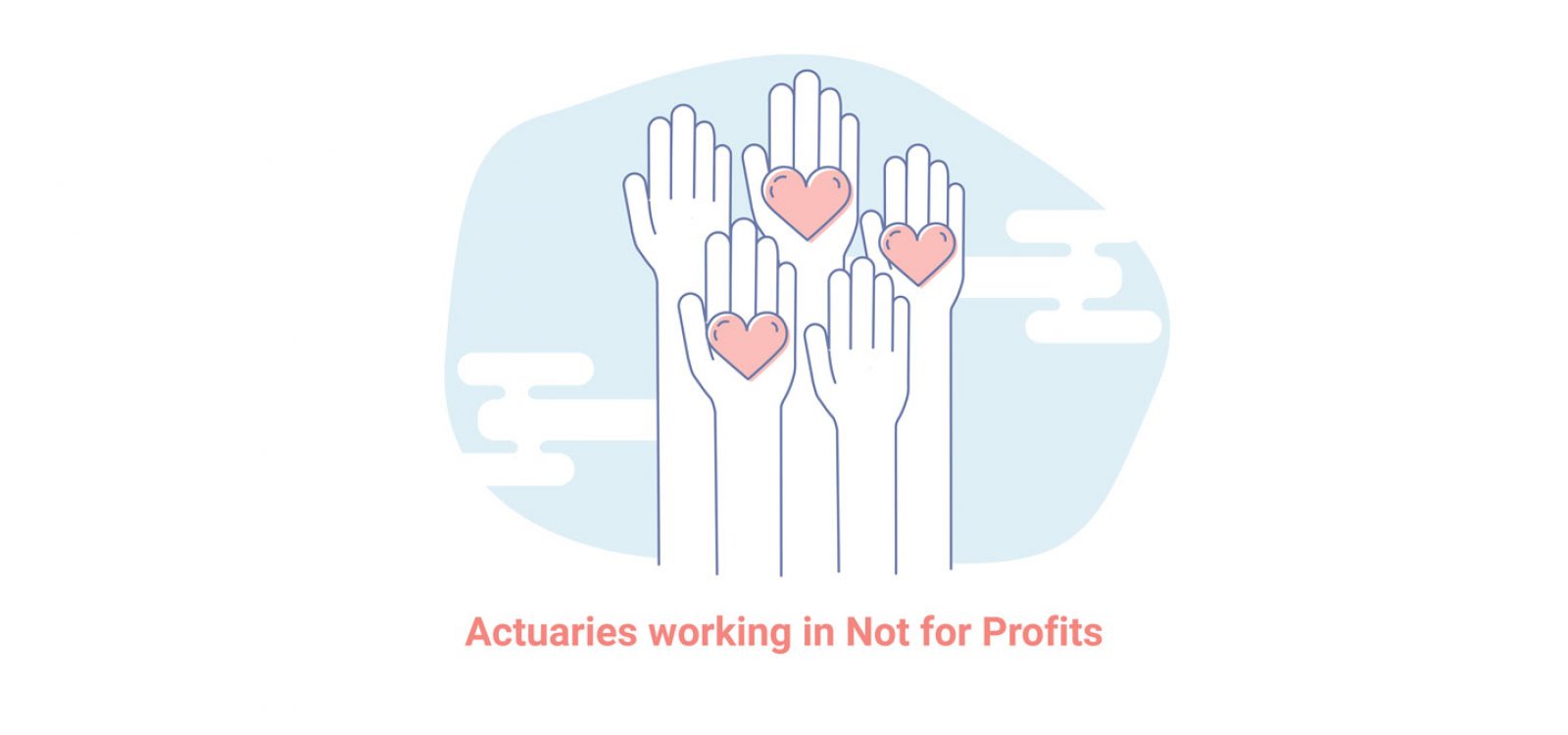 Comment
Actuaries working in Not for Profit roles
Sarah Highet speaks to three actuaries who made a career change to work in NFP roles, motivated by a desire to use their skills to help people less fortunate than themselves and make a difference to their lives.
Considering between the ages of 18 and 67 we spend on average 30% of our waking hours at work (and often it feels like more), it would be nice to be passionate about the work that we do. So why do some actuaries continue to work in traditional actuarial roles when they are not happy or satisfied? 
What if there was a job that uses your actuarial skills and expertise but is far removed from working for your typical insurance company or consultancy firm?  Something that you may find more rewarding and a change in scenery from the financial world.  Well I've scouted out some people who work in such jobs!
Anthony Lowe, former CEO of Prostate Cancer Foundation of Australia
Anthony started out his actuarial life as a consulting actuary for R Watson & Sons (now part of Willis Towers Watson) in the UK.  During his time at WTW, AMP and Mercer he worked mainly in pension funds, progressively moving away from technical actuarial work into more managerial roles.
After almost 20 years of working in insurance and pensions, Anthony decided it was time for a career change. He obtained a COO role with the National Breast Cancer Foundation, and then 4 years later became the CEO of Prostate Cancer Foundation of Australia (PCFA).
Anthony's actuarial qualification and experience has helped him with the financial aspects of the Not for Profit COO and CEO roles, such as business planning, controlling expenses and budgeting.  There is also some simplistic reserving to make sure they have enough money to fund research projects over long time periods.
At PCFA Anthony is involved in research, where his actuarial background enabled him to understand the statistical side of the research and provide feedback to the research team.  He loved working there because the work was so rewarding. He was helping improve the quality of life for men with cancer and the research side of his role enabled him to go back to the more technical side of actuarial work that he missed.
After seven years at PCFA, Anthony recently stepped down as CEO.  He is looking forward to his next challenge in the Not for Profit sector.
Alice Truong, Senior Consultant Actuary at MLC Life Insurance
If a CEO role is a bit more senior than what you have in mind for your career change, perhaps Alice Truong's experiences will give you a bit of food for thought.
Alice has spent most of her career working in life insurance companies. After 12 years, she decided she wanted to take herself out of her comfort zone and do something where she could give back to the community.
Alice had been keeping in contact with Julia Lessing, a previous colleague, and discovered that Julia had the same desire to use her skills and experience to help people less fortunate than herself.  In 2015, Julia presented Alice with a potential opportunity to do this.
Julia had just set up a consulting firm called Guardian Actuarial, a specialist actuarial services provider, focussed on providing analysis and support in the human services sector.
During her time at Guardian Actuarial, Alice got involved in a number of different projects, including creating a framework that provides a common set of population-level wellbeing outcomes and indicators for the NSW government; and assisting state government agencies in building forecasting models to estimate numbers of children in different parts of the child protection system in the future.  These models looked at children going in and out of the protection system, so similarities could be drawn between this and three state Income Protection actuarial models which look at movements between sickness, health and death.
Alice really enjoyed her time at Guardian Actuarial as it involved a lot of problem solving and she was able to work with a very diverse range of people who were really passionate about their work. 
Alice now works for MLC but is continuing her involvement in the Not for Profit sector by volunteering for the Institute's Actuarial Hackathon that is currently being held (see below for more information).
Nicole Wong, Social Performance Specialist at Opportunity International
Nicole studied Actuarial Studies with Maths at university and is qualified as an Associate.  She started out at an actuarial consulting firm and worked in various different financial roles.
Whilst working at Westpac, Nicole attended a talk given by Opportunity International Australia (Opportunity), an organisation working with companies in developing countries that provide microfinance and community development services to empower people living in poverty to grow their own businesses and transform their lives, their children's futures and their communities. Opportunity's goals aligned with her passion to work in an industry where she could make a difference to the lives of people in need, and in microfinance where she had gained exposure from a previous role.
When an internship opportunity came up with Opportunity to manage and monitor investments, Nicole took the leap to a voluntary role, to gain experience in an organisation she was passionate about. The internship led to a permanent job, and Nicole now works in Social Performance Management.  She works with partners providing microfinance, focusing on Africa and Asia, to ensure responsible practices are developed and maintained, and analyses client information and satisfaction survey results to help tailor products and services to meet target market needs.
Nicole's largest partner has over one million clients, of which they collect data for every single one.  The datasets that Nicole works with can be very large, and the quality and completeness of the data varies by partner and so this analysis can be very manual.  Nicole is also involved in automating reporting processes through Python due to her knowledge of other similar big data software like SQL and SAS.
I could tell from talking with Nicole that she is truly passionate and inspired by what she does.  Nicole visits Africa and Asia two to five times a year not only to meet her partners but also to meet some of her partner's clients and see how the loans they have received have helped them start up small businesses and make a difference to their lives.
So, are you interested in Not for Profit work?
Maybe Anthony, Alice and Nicole's experiences have peaked your interest and you're wondering how you could get into a similar role?
The best approach is to do your research and find out which companies you may be interested in working for. Then be diligent about checking their websites for any roles that may become available (some companies allow you to join their mailing list to keep informed of available opportunities).
Once you find that perfect job, you then need to prove that you're the right person for the role.  When Anthony first interviewed for a Not for Profit company he tried to put himself in his potential employer's shoes, to convince them how his past experience could be applied in the context of the new job.
Like Nicole, you may also need to do some voluntary work first in order to get some experience.  If you're a bit too risk averse to quit your paid job and take up a voluntary role, see if you can find some work that you could do on the side of your full-time job that may make your resume look more appealing to the company you're interested in.
For example, Alice has become involved in the Actuaries Institute's Hackathon, where teams of actuaries' volunteer to help Not for Profit organisations (such as Opportunity International Australia) solve problems where actuarial skills would be helpful.
If you're interested in learning more about this Hackathon event as a potential voluntary role click here.
No matter how risk averse you may be, it is a big deal moving from a job that you know like the back of your hand, and into something that is completely different, that is likely to pay less too.  But as actuaries, we should know that sometimes it's worth having a little less money to potentially have a better quality of life…
CPD: Actuaries Institute Members can claim two CPD points for every hour of reading articles on Actuaries Digital.