I am an actuary
I am an Actuary – March 2018
In this particular instalment of 'I am an Actuary', our newly qualified members speak about how actuarial studies was their calling in life. Actuaries are not only well-trained in technical skills, but they are passionate individuals who love to give back to the community and see real value in their work. 
Amy McDonald
I became interested in actuarial science when I was working as a superannuation consultant. I remember speaking to a customer who was terminally ill,
 and he was so happy to be able to buy his wife a gift with his claim proceeds. It crystallised for me the difference that insurance makes in people's lives, and it prompted me to explore life insurance. I was soon hooked on the diversity of the work and the benefit the industry provides to society. The formal part of my actuarial journey started in 2010, when my son was three months old and I enrolled in a Masters of Actuarial Studies at UNSW.  
My career so far has included working in product, pricing, individual product valuation and now, capital management. I am motivated by learning new things, teaching others and solving challenging items whether they be at work or at home. This passion for learning applies to everything I do in my life, including my kids ("But mum, sometimes we don't want to learn. Sometimes we just want to talk about Pokémon").  
I am grateful for the people who have helped me along the way – my incredible family, flexible lecturers, dedicated mentors, and work colleagues (both past and present). Now I have completed my formal study, I am really looking forward to giving back to this amazing community. I have started by coordinating 2B Life Insurance study sessions at work and I am volunteering with a fellowship of Christian actuaries.  
I am passionate about the actuarial profession. I enjoy the diversity of work we get involved in, and I am proud to belong to a group that is required to act with integrity, honesty and due care, serving the public interest. When you enjoy mathematics, what better way to make a meaningful, positive impact!
Dimitri Lyulik
I can say with some confidence that my actuarial journey so far has been a little different to most. From moving to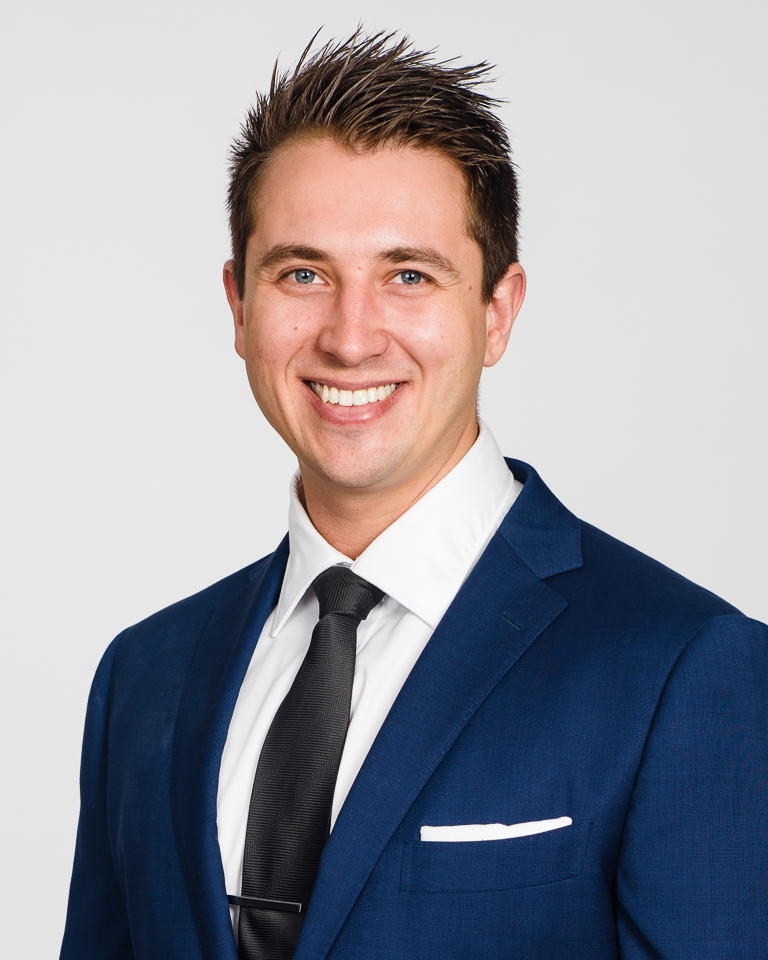 Australia from the other side of the world, to being told I wouldn't make it into university, and now having the pleasure of being part of the 2018 Professionalism course –it most certainly feels something like a Black Swan event…
I was born in present day Odesa, Ukraine, and my mother and I immigrated to Australia when I was young. Approaching my final years of school my career advisor recommended that I "consider a trade…" because "university is not for you". With that advice, a passion for art and mathematics, and limited knowledge of what the world had to offer, I enrolled in an architectural degree.  In the last few weeks of architecture one of my colleagues elbowed me and asked "Why are we doing this? Why aren't we doing something like actuarial science?" to which my natural response was "What's that?"  (A view that my parents seem to share to this very day!)
Needless to say, a profession focused on predicting and quantifying the unknowns was far too intriguing to pass by. I now hold an Architectural and Actuarial Bachelor's degree, an Actuarial Master's degree from UNSW, and I'm halfway through my Part III exams.
In 2016 I joined Finity Consulting working primarily in the general insurance space. My focus has recently expanded into more non-traditional work with big data and predictive analytics. Outside of Finity I'm a part time artist with several exhibitions already under my belt.
I wouldn't call myself the 'typical' actuary – I'm not certain anyone is – but I can say with certainty that I am extremely proud and privileged to be part of such a wonderful profession and community.
Evelyn Yong
Not many people knew my career started in the mailroom at Colonial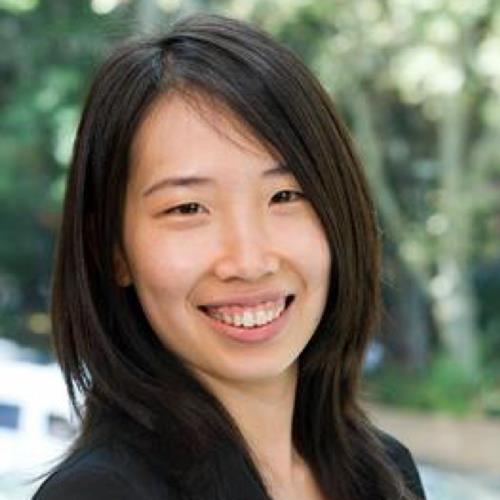 First State after completing my double degree with Macquarie University. With some luck*, I joined the CommInsure graduate program which restarted my pathway to qualifying as an Actuary. The graduate program was a great way to explore different parts of life insurance – I worked in Group Valuation, Direct Life Pricing & Analytics and finally, Capital.
I have been asked how I feel following the announcement that AIA Group purchased CommInsure. I think CommInsure is going through a phase that's quite rare in the industry, so there's a lot of interesting work we don't normally get to do. In fact, I am currently part of a project team working on the AIA/CommInsure deal, and it is quite fast-paced and exciting!
At the Professionalism Course, I was glad to learn that it's increasingly common for actuaries to work in non-traditional areas like data analytics, government and not-for-profits. Right now, the idea of working in a non-traditional area appeals to me. I'd love to find out more about these areas (and at the same time 'give back' to the Institute), so I've expressed my interest in joining a few volunteering groups for non-traditional areas at the Institute.
*Speaking of luck, I've been very fortunate to be surrounded by amazing people – mentors, colleagues, managers, family, partner and study buddies – who gave me support, feedback and advice during my journey to qualifying. Without you, I wouldn't be able to say, 'I am an Actuary'. So here begins a new chapter of my actuarial journey!
Joyce Wang
After four years of studying Part III exams and been told multiple times that failing exams is part of character building, I can now finally call myself an Actuary (with strong character)!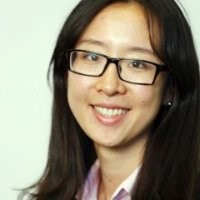 My journey to become an Actuary has been fairly traditional. I studied Actuarial Studies at the University of Melbourne and started working as an Actuarial Analyst in the Life Insurance space. I have worked in various roles – valuation, risk management and, more recently, in pricing. Unlike other non-traditional 
actuarial areas, life insurance is sometimes seen as boring. This is definitely not true! I am really excited about the difference new technology is making in traditional insurance, such as how big data provides insights in strategic decisions and how artificial intelligence can be used to improve efficiency.
I am currently organising a YAP event in Melbourne, inviting three industry experts to share insights on how machine learning can be applied in areas such as claims and underwriting. I am looking forward to hearing the speakers' views and whether they think actuaries can be replaced by machines in the future. 
Without study occupying most of the weekend, I have found more time to fully enjoy life. Being a big foodie, I am spending most of my spare time on the weekends discovering new food gems in Melbourne. I have also recently started learning French, which will come in handy when I go on a food adventure in France.
Owen Tong
Some people are born to be pilots, some are born to be comedians, but I was born to be an actuary. The actuarial profession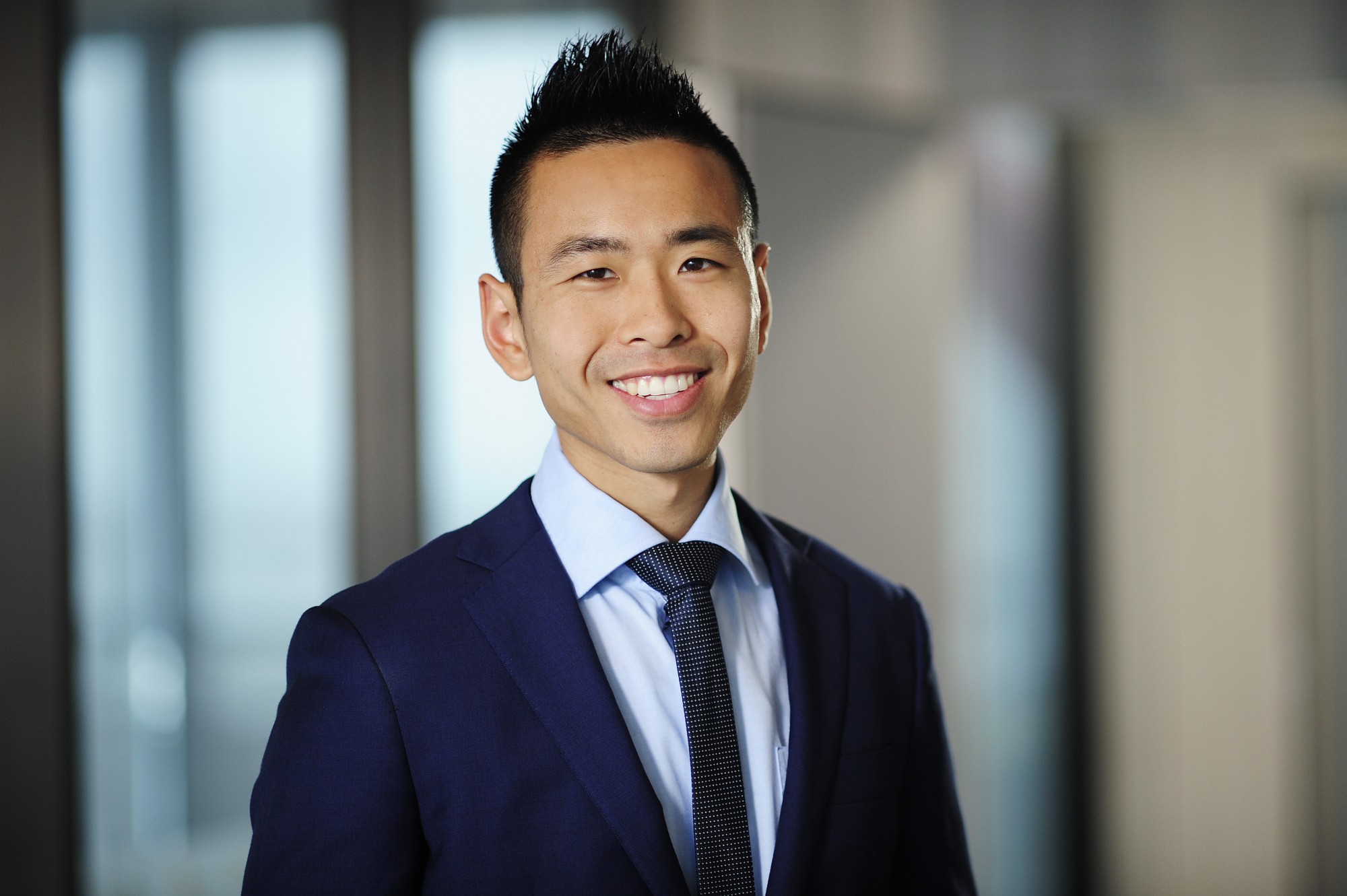 and I are like a positive and negative charge.
Ever since primary school, I loved thinking about the future – I used to ponder how many marbles I could win if my winning streaks continued and conduct back tests whenever I'd come to the end of my streaks. This behaviour continued into high school where I began to build buffers (risk margins) into everything – whether it was allowing additional time when catching a bus, or saving additional money for a rainy day. I had no idea what an actuary was at the time, but I knew there must be a divine calling for my skillset. During the final year of high school, my math teacher recommended studying actuarial studies at university, and that's where my fun and adventures began.
In my current role, I am fortunate to have been selected to work on two major projects – interpreting and building models to assess the impact of IFRS17 and the implementation of a global actuarial reserving software. These projects involve significant conversations between Actuarial, Finance, Financial Planning & Analysis, IT, Claims, Underwriting, Executive teams as well as external consultants. As I sat through the Professionalism Course, I reflected on just how important effective communication is. As actuaries, if we cannot communicate effectively, poor decisions may be made which can taint the reputation of our profession.
Where will the future take me? I don't know but I will continue to uphold utmost integrity wherever I go. The actuarial skillset has prepared me for whatever challenges life might throw my way. Hence, I would like to say to the world – when the going gets tough, the tough get going, so bring it on!
Richard Dunn
In my teenage years I was set on a career in eSports – being paid to play video games 16 hours a day – what was not to love?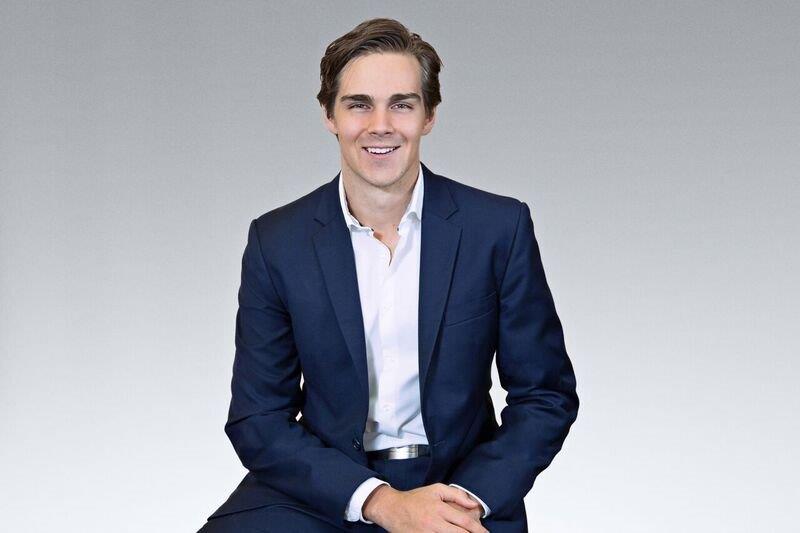 Unfortunately, my parents had other ideas  and so, when I turned 16, I took a series of psychometric tests to establish if there was anything else to life. Shockingly – the tests were conclusive – actuarial science rather than video games was the clear favourite. In hindsight I think that the results must have been driven by my introversion, because at the time, I was failing maths.
I traded in late night gaming sessions for longer nights of maths homework to enrol in actuarial science at the University of New South Wales. Over the next few years it became clear that the tests had got it right – I loved translating the numbers that I had once struggled with into convincing and practical insights that fixed problems.
In 2015, half way through my final thesis, I was offered a job by Rice Warner supporting their research and consulting teams. This role has seen me focus on our superannuation and investments capabilities and culminated in developing and producing our analytics model for the Actuaries Summit in 2017.
Over the next few years I look forward to watching data analytics transform the actuarial playbook and elevate the quality of the insights that actuaries can provide. Looking back, I can confidently say that while eSports were exciting – being a Fellow of the Institute of Actuaries is what gets my heart pumping.
Sid Jain
Like many, in my final year of high school I had to decide what I wanted to become. Choosing something to do for the rest of your life isn't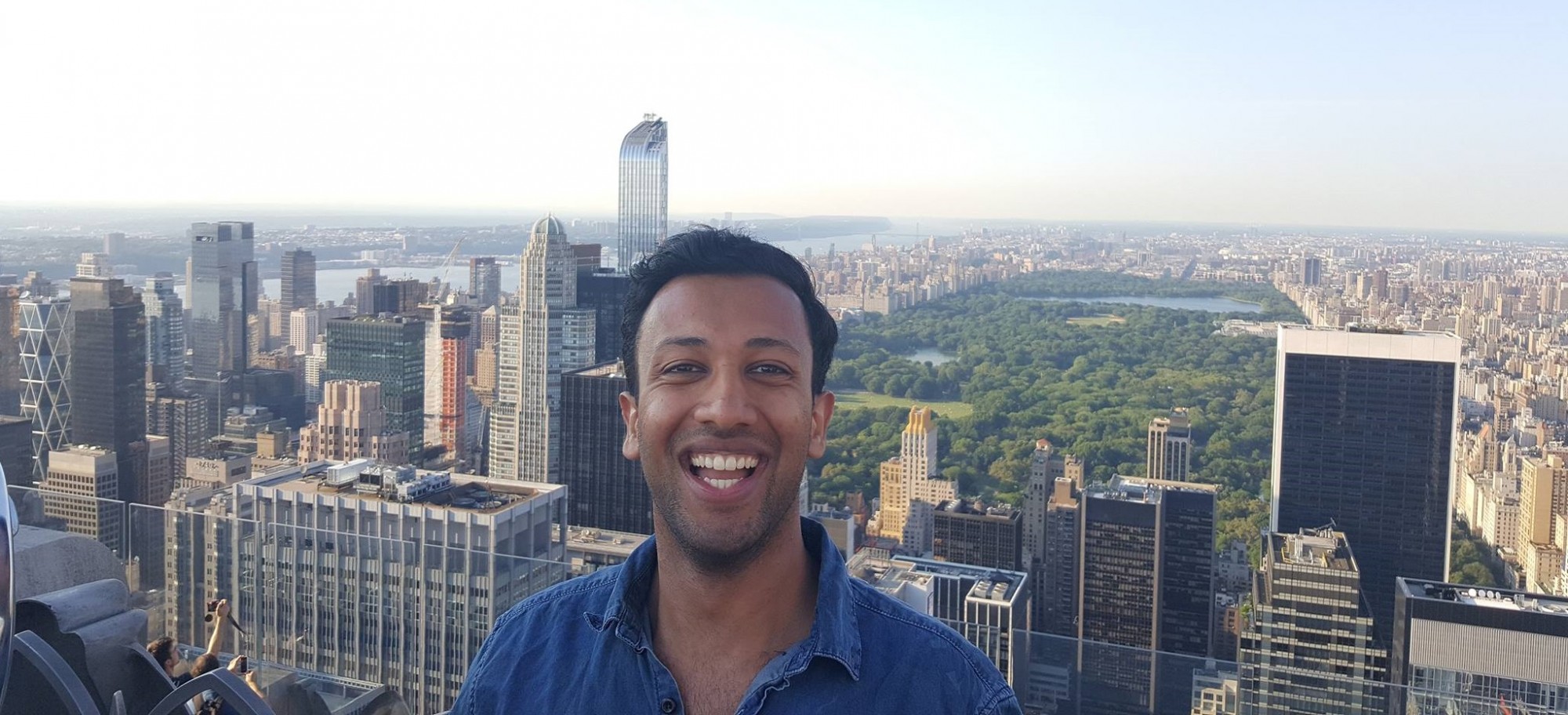 an easy decision. I knew I wouldn't enjoy being a doctor. I didn't really know too much about the daily life of an engineer. What I did know was numbers. Upon reading quite a few articles touting that being an Actuary was the best job (and a lot of research) – I would have been foolish to pursue anything else!
During university, I was lucky enough to work on a consulting project at Sun Life Financial in Hong Kong. Our team provided advice on how new regulations would impact Hong Kong's superannuation system. Following that, I spent some time at Medibank in Melbourne on a strategy based project, where we were tasked with formulating ways to differentiate Medibank's value proposition.
After a taste of some non-traditional work I thought it would be an injustice to the profession if I did not at least try a traditional role. After completing my degree, I decided to take up a role in the Long Tail team at Allianz in Sydney, where I've been for the last three years. The role is focused on the pricing of our Liability and Professional Indemnity portfolios, with a sea of ad hoc tasks along the way. I've found that the day to day tasks require complex thinking and a crucial overlay of expert judgement onto results.
I'm excited for the new opportunities which lie ahead as the profession evolves with machine learning, insurtech and big data looming above it. I hope that in the future the word 'Actuary' will continue to carry the weight it currently does.
CPD: Actuaries Institute Members can claim two CPD points for every hour of reading articles on Actuaries Digital.