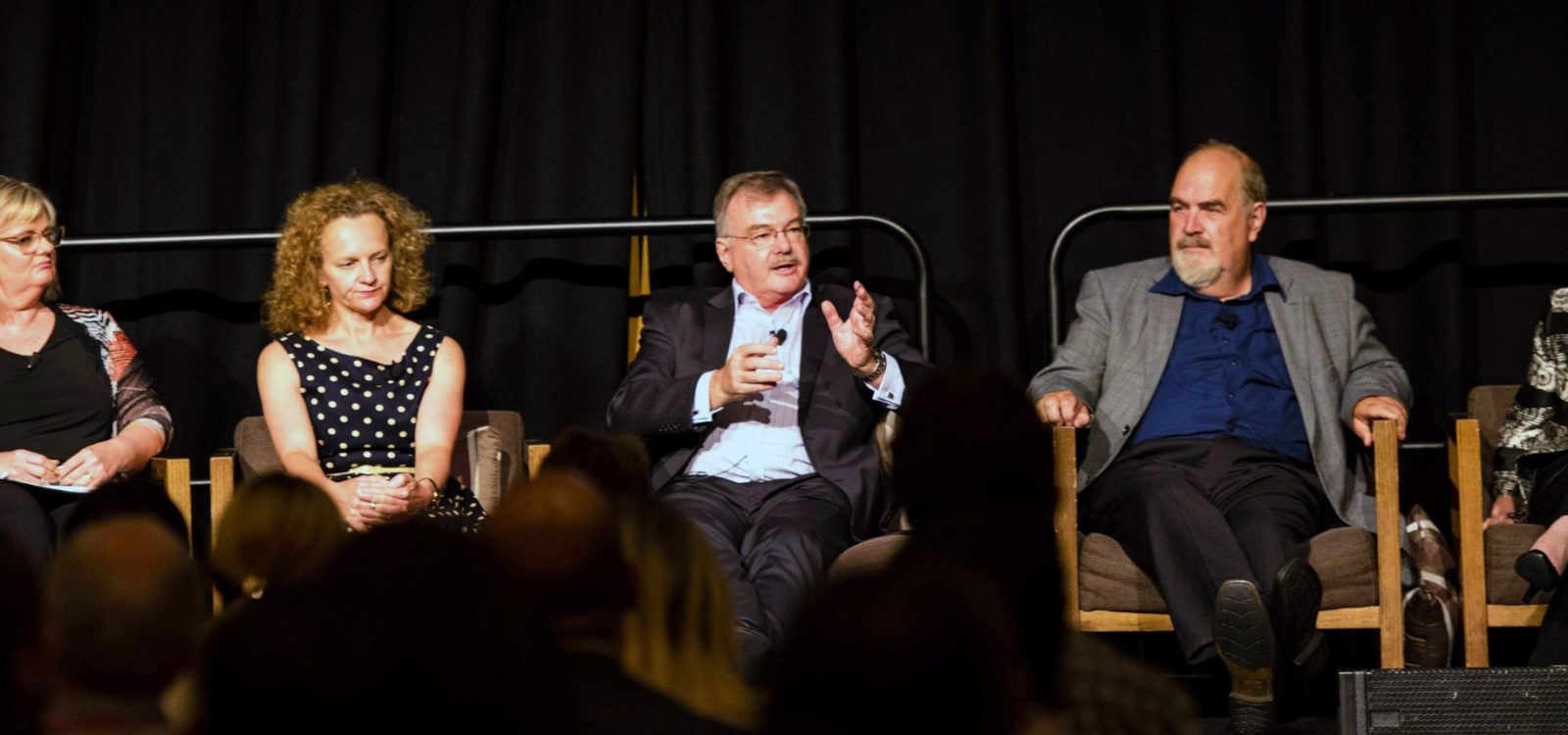 Comment
Workplace rehabilitation services need shake-up – Opinion
icare's Group Executive Workers Insurance, John Nagle, says the transformation within injury and disability schemes discussed at this week's IDSS, aligns closely with icare's focus on the needs of the injured worker and improving workplace safety.
John gave this presentation as a speaker in the first plenary session of the Actuaries Institute's Injury and Disability Schemes Seminar (IDSS) in Brisbane this week, following the impassioned Keynote Address by former NDIA CEO and long time industry leader, David Bowen.
Fundamental to our goal is to support injured workers to achieve sound physical and mental health more quickly, so they can get back on track, and back to work.A successful return to work, after an injury, requires a cohesive system in which all parties understand their part in the engagement process and work together to ensure the best result for the injured worker. At the same time, improving safety in the workplace so that injuries are prevented means that premiums can be reduced – a significant benefit for employers, their employees and the economy.
Workplace rehabilitation represents the single largest expense category across all medical and non-medical third party services engaged to support the injured worker.
That is why we are actively consulting with rehabilitation providers, industry groups, employers and injured workers – to build an understanding of what best practice for workplace rehabilitation looks like. Our research indicates that the implementation of a best practice model will provide significantly improved return-to-work outcomes for our customers and better value to the NSW Workers Compensation Scheme.
Currently, 77% of workers return to work within three months and the number of active claims has remained broadly consistent between 2015 and 2016. Yet the annual spend on workplace rehabilitation has grown by 35% and continues to climb.
"Despite the tens of millions of extra dollars paid out for rehabilitation services, our data analysis confirms the extra expenditure has not led to better return-to-work rates or outcomes"
In fact, the success rate of injured workers who received rehabilitation services, and have actually returned to work, is on a downward trend from 71.8 per cent in January 2015 to 67.5 per cent in December 2016; and the successful return-to-work rate continues to fall. This is not acceptable and it clearly expresses that the current models are not delivering the right customer outcomes or value. 
We have found that a core weakness of the current service model is its disconnectedness. Until recently, rehabilitation providers had up to five different contracts with any of the five scheme agents managing claims and service providers on behalf of icare.
This led to inconsistencies in monitoring rehabilitation service performance, differences in the quality of customer service, differences in the definition of services to be provided. Consequently, there is considerable variation in the prices charged by different rehabilitation providers for the same services.
Importantly, the system has been unreliable for providers too. Without a consistent framework to operate within, many rehabilitation providers have been left confused about what is expected of them in supporting the injured worker.
Based on data analysis, we now have a better understanding of the workplace rehabilitation spend.
"We now know that 20 rehabilitation providers account for more than 80 per cent of scheme's annual rehabilitation services spend of more than $140m" 
It is obvious that we need a better way of working together.
To improve how the industry works together, icare has launched a series of improvement initiatives: 
We have cut out a stage to improve the speed, understand the issues and provide a better service for injured workers – bringing icare closer to the workplace rehabilitation providers. From 1 July 2017, rather than asking scheme agents to manage workplace rehabilitation providers, we started working directly with providers and introduced standard contracts directly with those who had agreements with scheme agents. This has brought much-needed visibility and improved communication and consistency to the process, with enhancements continuing.
 We are applying data analytics and using a Net Promoter Score (NPS) index to gain insights into the performance of rehab providers. Our NPS data from more than 1,100 injured workers has rated rehabilitation providers at overall -9, but with significant variation of -100 for numerous poor performing providers, and +100 for many high ratings for customer experience. This extreme variation in customer experience is concerning as the increased amount of time and money spent for rehabilitation services would be expected to achieve a more consistent and positive experience for the worker.
We have conducted independent audits of scheme agent referrals to rehabilitation providers and it has become clear that improvements to referral practices are needed. Based on the sample audited, a significant percentage of cases referred for rehabilitation services did not have clear return to work objectives. This has been a common complaint from injured workers for many years.
We are continuing to ask key questions to help us find the best way forward. For example: What is good rehabilitation? What does best practice look like? What does the customer need? To help us answer these we're currently engaging workers, employers and providers in face-to-face interviews and workshops, online surveys and are involving peak industry bodies like the Australian Rehabilitation Providers Association (ARPA). This body of research is currently underway and we expect initial findings for evaluation by December.
Together with other improvement initiatives, such as transitioning to a new operating model with fewer scheme agents from 1 January 2018, icare is working to reduce the complexities of the current system and improve transparency. With greater collaboration between icare and providers we can deliver better quality outcomes and experiences for our customers and ensure a sustainable Workers Compensation scheme.
More exploration is required to understand how enhancements can best be achieved, but our customers are telling us that we are on the right track. Our goal, as we work through these challenges, is to achieve better return to work and well-being outcomes for our injured workers and improved value for the scheme.
Read the wrap-up report of all Plenary sessions at IDSS and view the Program Snapshot page for links to papers and presentations from the Seminar.
CPD: Actuaries Institute Members can claim two CPD points for every hour of reading articles on Actuaries Digital.