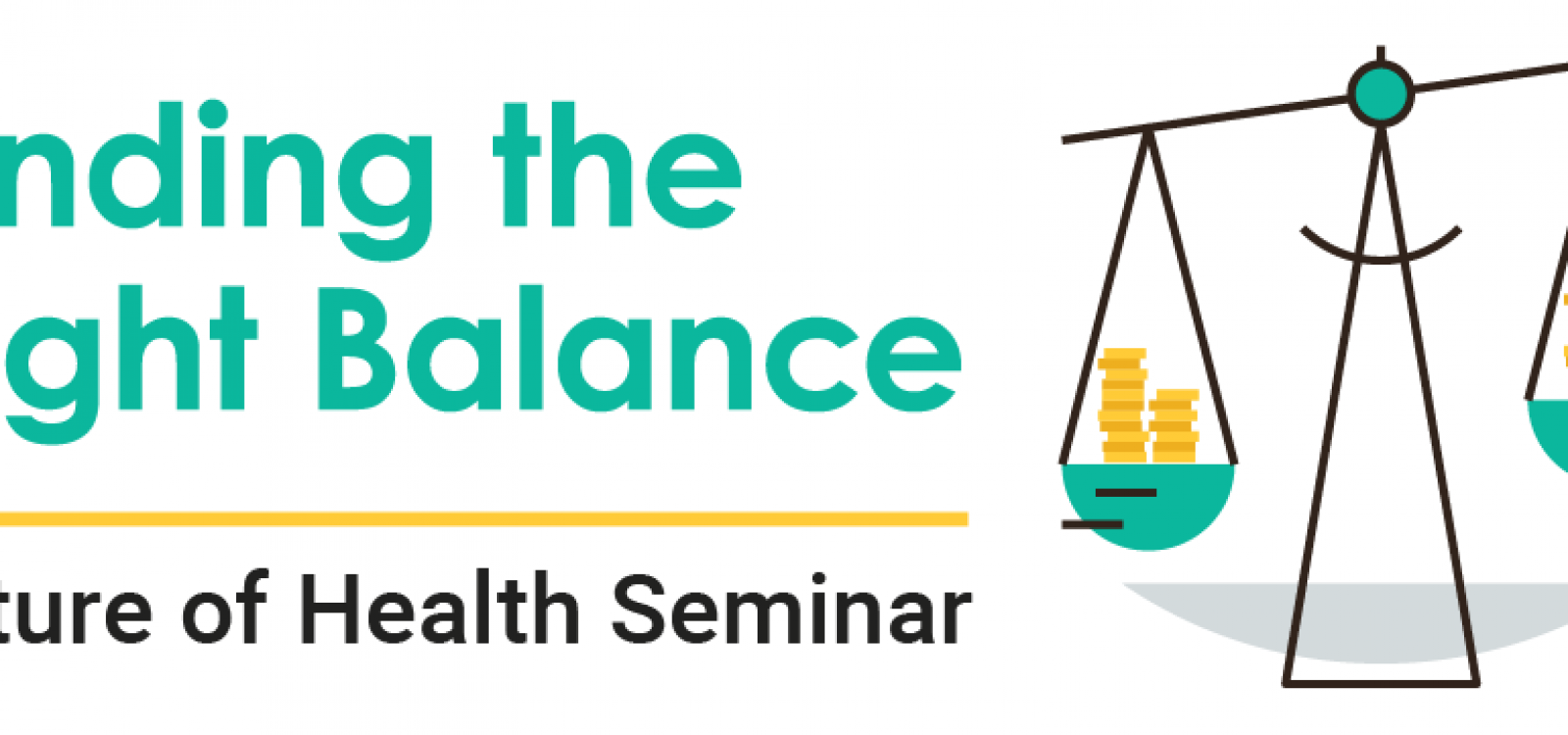 Event Reports
What you missed at the 2017 Future of Health Seminar
The annual Future of Health Seminar returned to Melbourne this year with a star line-up of speakers. Here is a summary of what you missed out on if you weren't there!
The Future of Health Seminar was held in Melbourne last week. Nearly 100 delegates gathered to 'Find the right balance' and the message of the day was that balance comes when we engage widely and work in partnerships.
Ignatius Li facilitated our first session by considering the current balance of Australia's healthcare system. We were fortunate then to hear from the Hon Jillian Skinner (former NSW Minister for Health) and Dr Stephen Duckett (Grattan Institute).
Ms Skinner focused her presentation on creating change as a state health minister while working with practitioners and health staff to improve morale and public health management structures. Dr Duckett made the case to do more on assuring quality outcomes in the health sector and questioned whether the balances struck in public healthcare are in line with community expectations – for example, to what extent is it right for a state health budget to be underweight on quality measures, but deliver superior outcomes in terms of financial stability?
Both discussed how the industry can find the right balance through better governance, better boards, transparent funding, accountable performance, investing in new technology and facilities, genuine data and new programs.
"Going forward, big data and analytics is the new frontier… as an actuary, your skills as a data analyst can unpack the 'black box' [of missing data]" – Ms Skinner.
During Q&A, discussion centred on data quality, privacy issues and how quality metrics should be used. When asked whether there was any health data that shouldn't be released, Dr Duckett asked how do we as a society value the risk of disclosure? The benefits of disclosure are becoming clear. But publishing data may not work in the way we expect, for example, public reporting of hospital acquired infection rates may not cause consumers to take action but it will almost certainly change behaviour at hospitals.
"Knowing is not the same as doing… We need to move from just pretty graphs to true accountability" – Dr Duckett.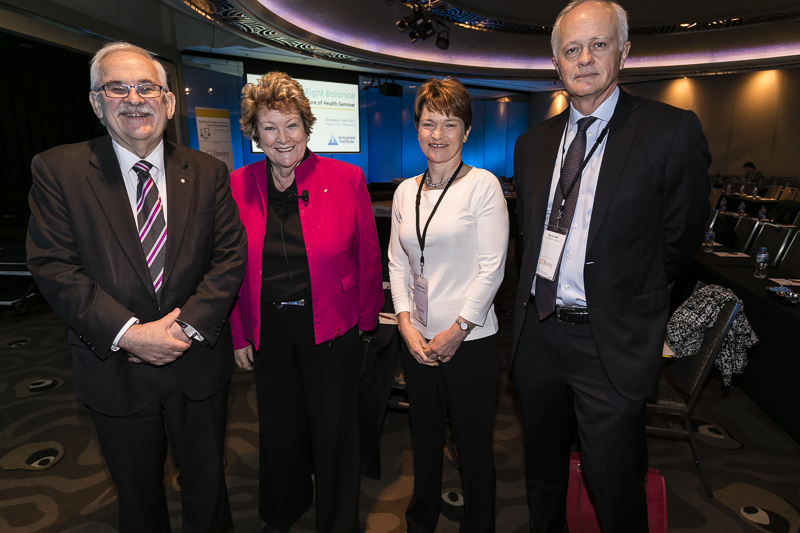 Plenary 2 featured Dr Bastian Seidel (Royal Australian College of General Practitioners), Associate Professor Anthony Lowe (Prostate Cancer Foundation of Australia) and Dr Linda Swan (Medibank Private) sharing on what 'Customer Centred Health Care' looks like for them.
Dr Bastian Seidel highlighted that Australian GPs see 85% of the population every year and yet, our health system remains very hospital centric. Australian hospitals are of a high standard but are extraordinarily expensive to run. "We need to have less operations and less treatment – we need to focus on maintaining health and prevention. And this needs to happen in the community".
Associate Professor Anthony Lowe brought to light the issue of consumer out-of-pocket costs, particularly for cancer patients, sharing quotes from real cancer patients about their frustrations with the current Medicare and Private Health Insurance system and the financial burden that is imposed. "The financial burden of cancer causes people to forego treatment and stop treatment".
Looking forward, Dr Linda Swan tackled the issue of customer centred care by illustrating that the 'third era' of healthcare will be reached when patients and healthcare providers are in true partnership. In third era healthcare insurers and government will focus on patient outcomes, improved transparency to drive behavioural change and aligning incentives between funders, providers and patients.
Q&A focused on transparency, the challenges of communicating to patients, and highlighted the need for GPs and other trusted healthcare advisers to work in close partnership with patients. There was also some discussion on the need for insurers and other health funders to build trust and demonstrate to providers that their interests are aligned.
"Insurers are funding healthcare, not treatment" – Dr Swan.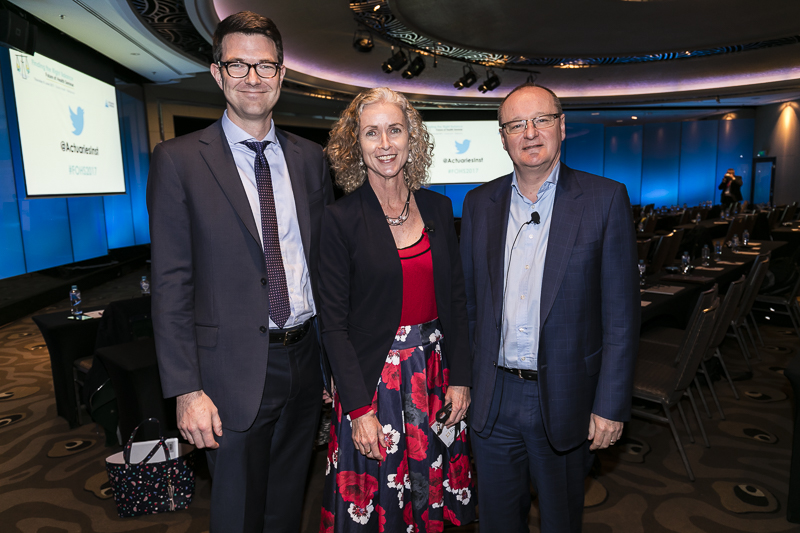 Following lunch, the Institute launched its new thought-leadership series The Dialogue with the first issue focusing on the affordability of cancer treatment. The Dialogue is a series of papers written by actuaries and published by the Institute. The papers aim to stimulate discussion on important emerging issues. Private Health Insurance Bill Shock: What Can Insurers Do to Help?  was written by Associate Professor Anthony Lowe and Jamie Reid. The paper proposes a simple addition to private health insurance policies designed to alleviate the severe financial impact of a cancer diagnosis.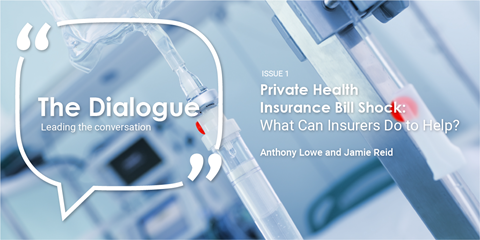 Plenary 3, saw a change in facilitator (Jamie Reid) and a particular focus on private health insurance. Dwayne Crombie (BUPA), Matthew Koce (hirmaa) and Michelle McPherson (nib holdings) each reflected on the challenges facing the industry and the best case for reform. 
Each speaker agreed that the key challenge was the affordability of PHI premiums and maintaining the value proposition for consumers. "Premium affordability and medical out-of-pockets are the biggest issues" said Michelle McPherson.
"What patients tells us they want most of all: to understand in advance about co-payments, transparency about product coverage and coordinated care from doctors and specialists" – Dwayne Crombie.
The speakers pointed to a number of real short-term prospects to improve system efficiency through prosthesis reform, risk equalisation and community rating reforms. There was also agreement that the industry needs to improve the consistency of product disclosure and terminology about medical procedures, but the long-term game is moving from a fee-for-service model to value-based contracting and aligning incentives between insurers and providers.
During Q&A, all speakers said they were optimistic about the future, pointing to a growing sector and the limited ability and appetite of Government to continue to fund healthcare services at current levels of growth.
"We've been obsessed with improving the customer experience; value for money and affordability is harder. I would be optimistic. It's just that things are slow… there are constraints in doing the right thing but we are heading in the right direction" – Dwayne Crombie.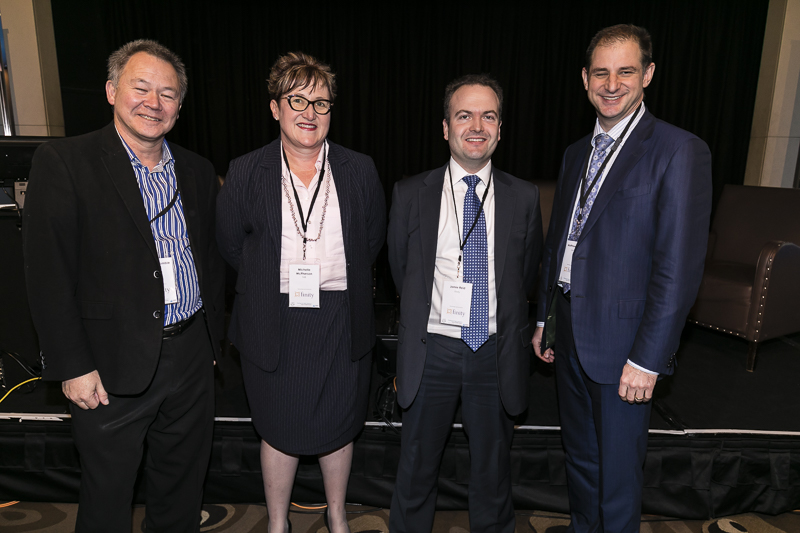 There was a short break to refresh before the final plenary session commenced with a stage full of speakers. Richard Hurley (Department of Finance), Julia Cooper (Finity), Margaret Bennett (Northeast Health Wangaratta), Mirelle Campbell (Actuarial Consultant) and Sean Heng (Independent Hospital Pricing Authority) shared with us three case studies inspired by the topic 'Health Analytics & Big Data – Embracing the Change'. 
Richard Hurley, who was introduced as working in the most exciting work of his career, shared with us an example of the work undertaken by the Department of Health's analytics team. His conclusions: linking large health datasets isn't the type of work that can be done without access to clinicians and policy experts. A key part of his work is managing project expectations, ensuring that there are clearly defined research questions so that the analytics are policy relevant and keeping a lid on enthusiastic Execs who underestimate the time and processes necessary to set up a project for success.
Julia Cooper and Margaret Bennet worked together on a health data project that Margaret described as "an absolute game-changer". Julia discussed the approach taken in analysing the data for a health care service and the surprising results, such as identifying frequent users of ED. Margaret discussed the benefits the organisation had gained through the use of data analytics. The inclusion of socio-economic data allowed the identification of causation factors that improved the treatment provided by the health service.
Mireille and Sean discussed the work involved in determining pricing adjustments when adverse events are deemed to be within the control of the hospital (e.g. injuries related to a patient falling). Unsurprisingly the process required significant education of, and discussion with, stakeholders.
The Q&A session discussed the practical challenges associated with big data and health analytics and the types of expertise that are necessary in a health analytics team.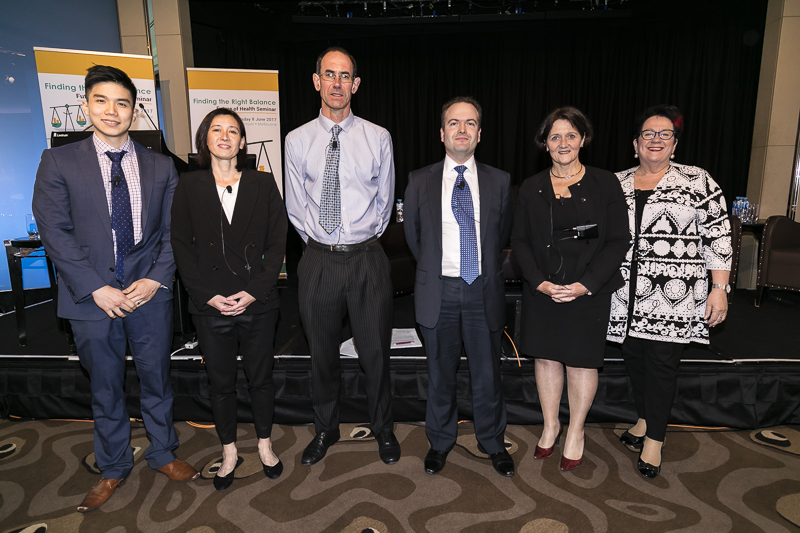 The day was brought to a close with a reminder about the hope and challenge of healthcare. People are interested in the sector because individuals are living longer lives, new technologies are being developed to improve the quality of healthcare but we must also recognise that there are limited budgets from Government and individuals. Health actuaries are part of the healthcare system and have the opportunity to work with others to develop efficiencies that will benefit all Australians. There is a real need for collaboration and to engage with others.
Thank you to seminar sponsors (Causeway and Finity), our speakers, facilitators, and the organising committee for bringing the 2017 Future of Health Seminar to life.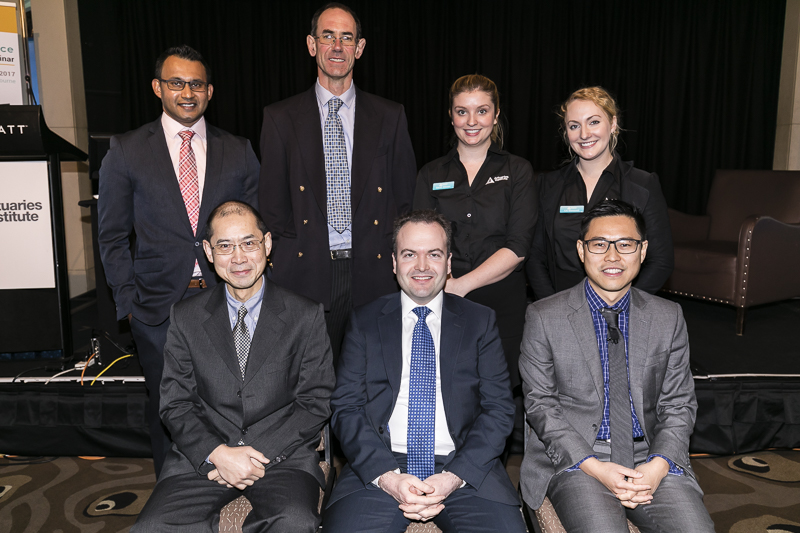 The Institute's Health Practice Committee would love to hear from you if you are interested in discussing with us the next steps for the profession in engaging with the health sector. The next Health Practice Committee meeting is on 22 June, please let Convenor Nick Stolk know if you are interested in contributing to the meeting.
Sponsors
CPD: Actuaries Institute Members can claim two CPD points for every hour of reading articles on Actuaries Digital.