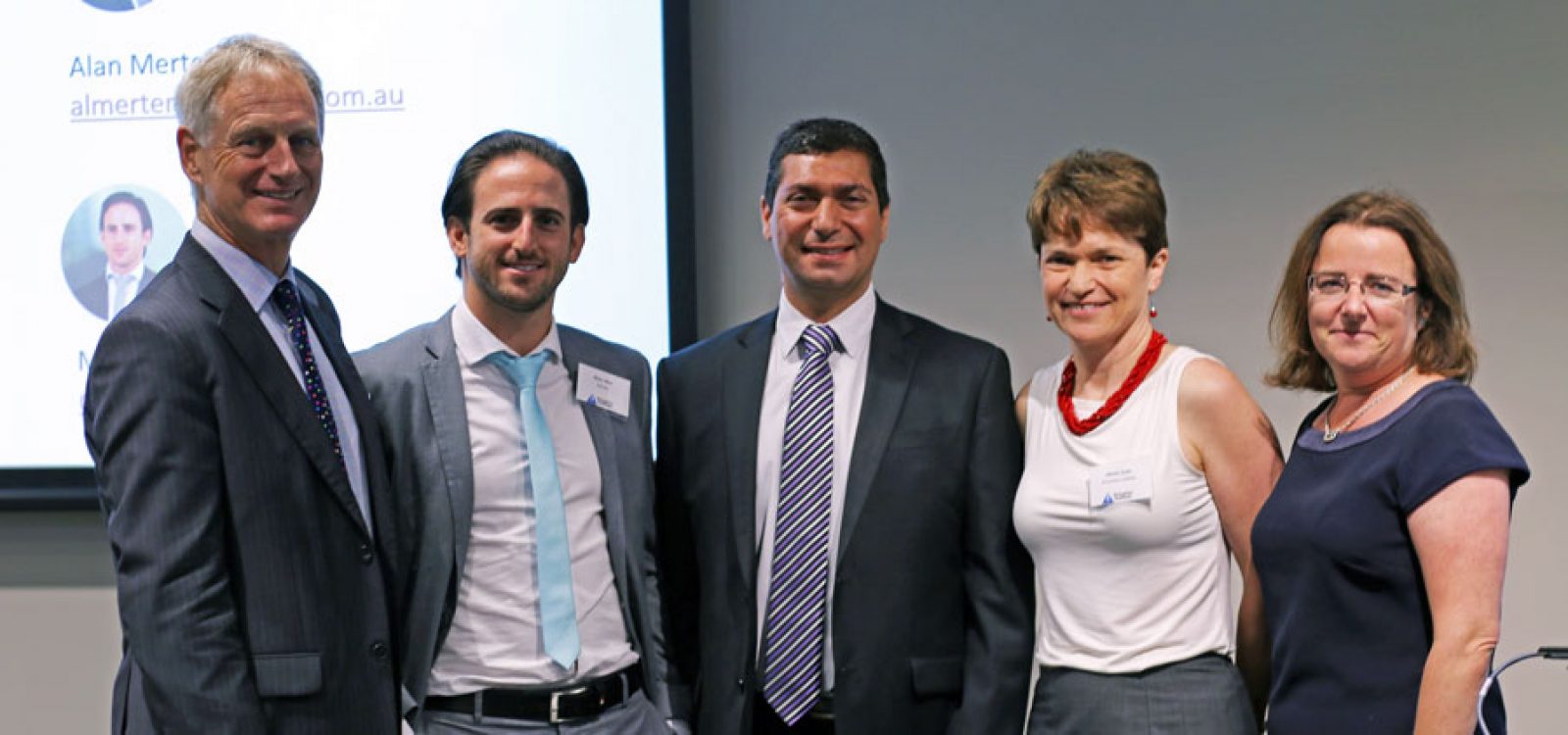 Event Reports
Getting to know you – a paradigm shift in insurance
The relationship between insurers and the insured is changing as big data allows for policies priced using customer lifestyle and behaviour. 
How will insurers use new data sources in the future? What should government do to ensure fairness? These questions were addressed in the Institute's latest Green Paper 'The Impact of Big Data on the Future of Insurance'. 
The Paper was discussed in an Insights session on Tuesday 28 February at HQ. The event drew an audience of 188 attendees, with 81 of these joining via webinar. 
Co-authors of the paper, Deloitte actuaries Kaise Stephan, Paul Swinhoe and Marc Mer presented a survey on the direction big data is heading in the future and what stage organisations are at with their data and analytics capabilities.
While less than a third of respondents thought their organisation was currently 'advanced' or 'leading' in their use of big data today, over half of them expected to be so in just two years' time.
Such a change represents significant investment in data collection and expertise in its use.
"The comparison of how data is currently utilised in different insurance fields is interesting. There's definitely room for health and life insurance to pick up the pace by investigating advanced analytics!" commented attendee Henry Ye, Actuarial Manager, Domestic Property at Allianz Australia Insurance.
Commercial opportunities
Kaise described three pillars of commercial opportunities for insurers stemming from increased big data analysis:
Enhancing business process, including accuracy of underwriting, customer segmentation and marketing
Deepening customer relationships, eg. feedback loops, actively monitoring customer risk, creating a different relationship and tailoring services
Improved Management of an Insurance Portfolio
"We hypothesise insurers will require lower capital as there will be more certainty around risk," said Kaise. 
Of the three pillars, the second (Deepening customer relationships) was also identified by survey participants as the area most likely to be heavily impacted by big data analysis in the future.
It was discussed that 'society' will benefit from the potential 'new role of insurers' as risk signals to consumers are improved. For example, improved capabilities in motor telematics will allow insurers to signal risks to consumers to adjust their driving habits before they have an accident.
"This is in early stages in Australia," said Marc, "The U.K. and U.S are far more developed than Australia in terms of telematics adoption in insurance."
Other potential benefits included the use of connected devices in home monitoring. Smart smoke and water sensors could allow early calls to emergency services and allow insurers to anticipate incurred claims and help to rehabilitate people or property earlier.
Marc also discussed the wellness rewards program, run by Vitality insurance in South Africa which is being used to reduce risks and adjust premiums for policy holders.
"It's re-branding health and life insurance to offer ongoing benefits in life and death, not just in death," he said, adding that lifestyle can be a greater driver of risk than genetic predisposition to risk.
The session balanced these benefits with some of the risks and equity issues.
There was a significant amount of discussion in both the formal Q&A and after the session. One recurring theme was that actuaries are well placed to offer expertise across the range of issues presented by big data, to help ensure that insurance continues to serve society in managing their risks.
"Actuaries are good at being able to dig deep into the parameters of complex systems…but at the same time, maintain that holistic view," said Jenny Lyon who facilitated the session.
 
The place of Actuaries
It's estimated that there will be 5 billion internet users, about half of which will access social media regularly. Most of the vast amount of data being created will be stored in the cloud and may thus be accessible to insurers.
For actuaries working with increasing volumes of data, of varying levels of sophistication, it is important for them to appreciate and understand advanced data analytics techniques.
"Techniques that are out there, such as Machine Learning, can allow us to manage information from 'big data' in a better way and serve our society better," said Henry.
Anthony Brien from APRA asked in Q&A time about the morality onus on insurers to inform policyholders about their position in terms of what cover suits them.
"Do we need to be informing the customers about suitable policies based on their habits? What does 'big data' mean for insurer's relationships with customers?" said Anthony.
Elayne Grace (pictured below) also raised the question "do social media companies and newer disrupters know their customers better than insurers?"
Watch 'Big Data and the Future of Insurance' video case studies here.
CPD: Actuaries Institute Members can claim two CPD points for every hour of reading articles on Actuaries Digital.