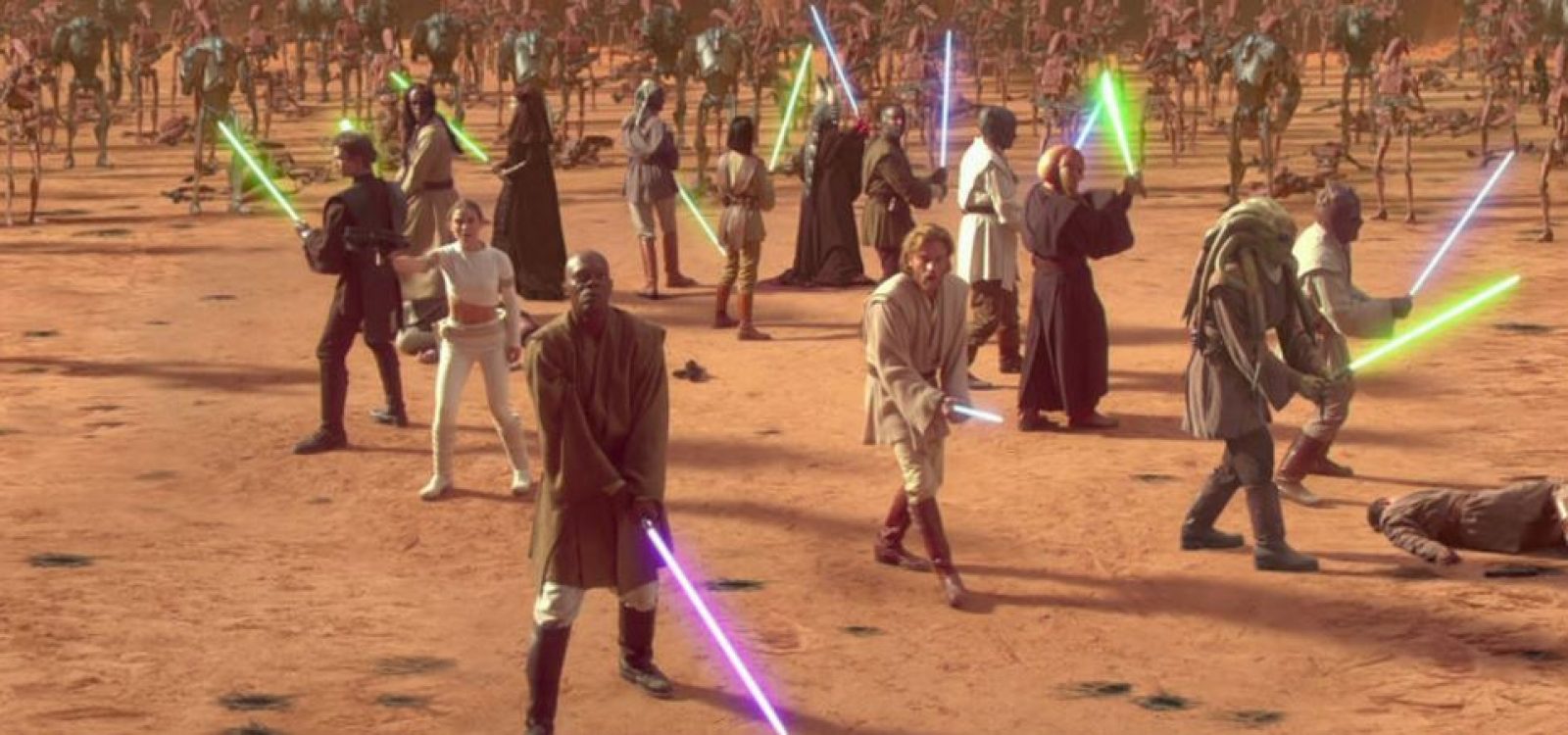 Leadership
Inspired volunteering – A Jedi's code
Lily Meszaros, the new Committee and Volunteer Manager at the Actuaries Institute, talks to Stephanie Quine about her mission to better support the vital work of volunteers.
A day job can provide challenges and rewards, but a greater sense of fulfilment, balance, new perspective and skills are sought in myriad pursuits outside of regular work… just ask a Jedi.
Lily Meszaros has observed volunteers and volunteer programs closely for years. Her personal journey is entwined with a colourful career that includes her own volunteer work. But more on that later.
Lily joined the Actuaries Institute in June and, despite little knowledge of the actuarial profession, was impressed with its volunteers.
"Actuaries are some of the most highly intelligent and passionate people I've ever come across. They thrive on high quality standards and determination to keep abreast of current issues and best practice," says Lily.
"Volunteers are not free, they are often extremely busy professionals and active members of our community."
Over the past two months, Lily has consulted with internal stakeholders, Committee Convenors and volunteers who make it possible for the Institute to produce and mark rigorous new exam papers, award qualifications, voice positions on Australian public policy, run events and maintain best practice in an elite industry. 
"In one of my early introductory meetings, a volunteer told me he contributes approximately 460 hours per year. He is also in a senior management position in a large firm. I asked him what drives him and he simply said, 'I am very proud of my profession and all I do is for the good of the profession'," says Lily.
There is a perception that volunteers are not busy people; that they are just making use of their 'spare time'. "This is wrong," says Lily. "Volunteers are not free, they are often extremely busy professionals and active members of our community."  It's her aim to ensure Institute volunteers, who make up 12% of the membership, have a positive volunteering experience and are satisfied with the contribution and impact they make.
An important factor in the Institute's education program ranking is the level of volunteer participation.   "This isn't surprising, considering an active Member base generally indicates that past students feel like they had a quality educational experience. When our current students see that existing Members are actively involved in our volunteer programs, it encourages them to remain engaged and connected with the Institute after they complete their qualification," says Lily.
Lily has already helped set plans to celebrate National Volunteer Week; develop a reward and recognition program for its volunteers; and establish a 'Volunteer of the Year' award.
"I would also like to find ways of creating volunteering opportunities for our younger actuaries as currently the majority of our volunteers are Fellows," she says.
Finding the balance

Lily was formerly responsible for Recruitment and Relationship Management of Starlight Children's Foundation volunteers (in NSW/ACT) – who donate an estimated $1,000,000 of their time and professional expertise per year.  The many volunteers she met in her role managing Volunteer Engagement for the Division of Alumni and Development at Sydney University also inspired her.  "One of the projects I ran there was the 'Welcome to Sydney' program, for new international and regional students, which grew from 15 events hosted in 2014 to 52 events hosted in 2015."' 
6.1million Australians (36.2% of people aged 18 years and over) participate in formal volunteering*
This program saw the University's alumni volunteers host more than 260 students who came from 44 countries in 2015.  "It was an excellent program to give new students a sense of Sydney University's heritage and make professional connections. It also brought the alumni community closer to the university, engaging them for other benefactor programs," says Lily, she appreciates the value of such a program markedly because of the generosity she was shown by Australians when she first arrived from Rwanda in 1995, aged 21.
Following some modelling and catalogue shoots, Lily was hired to play Stass Allie in Star Wars: Episode II – Attack of the Clones (2002) and Episode III: Revenge of the Sith (2005).   Her two boys
(now nine and six) still revel in the fact mum wielded an actual lightsaber, but for Lily, three days of martial arts training did not help make fighting imaginary clones in front of a blue screen at Fox Studios any more natural.
"Jedi are very powerful, yet very humble and balanced."
Lily admits she doesn't fancy acting as a career for its long hours, standing around in costume and makeup, doing countless retakes and, in the end, only seeing herself on screen for two seconds.  Nonetheless, she always likes to do something different to her day job, and she does admire the Jedi code: "Jedi are very powerful, yet very humble and balanced," she says.
The same could be said for many of the 6.1million Australians (36.2% of people aged 18 years and over) who participate in formal volunteering (*Voluntary Work Australia 2010). 
"Volunteers believe in and enjoy making a contribution using the expertise that they have accumulated and they make a significant impact to our Institute and the general community," says Lily.
Finding a match
It is important when designing volunteer programs and mobilising volunteers, that the right people are matched with the right task.  "You need to analyse the mutual benefit; work out the target audience and match it with volunteers who are passionate about that particular cause," says Lily.
"The Institute and its volunteers have a strong relationship. I hope I can enhance that by improving processes and ensuring the vital work of our volunteers is better recognised and celebrated," says Lily.
Volunteering has so many benefits. It connects you with others, it brings fulfilment in knowing that you are making a difference, and it can expand your skills and in turn advance your career.
CPD: Actuaries Institute Members can claim two CPD points for every hour of reading articles on Actuaries Digital.