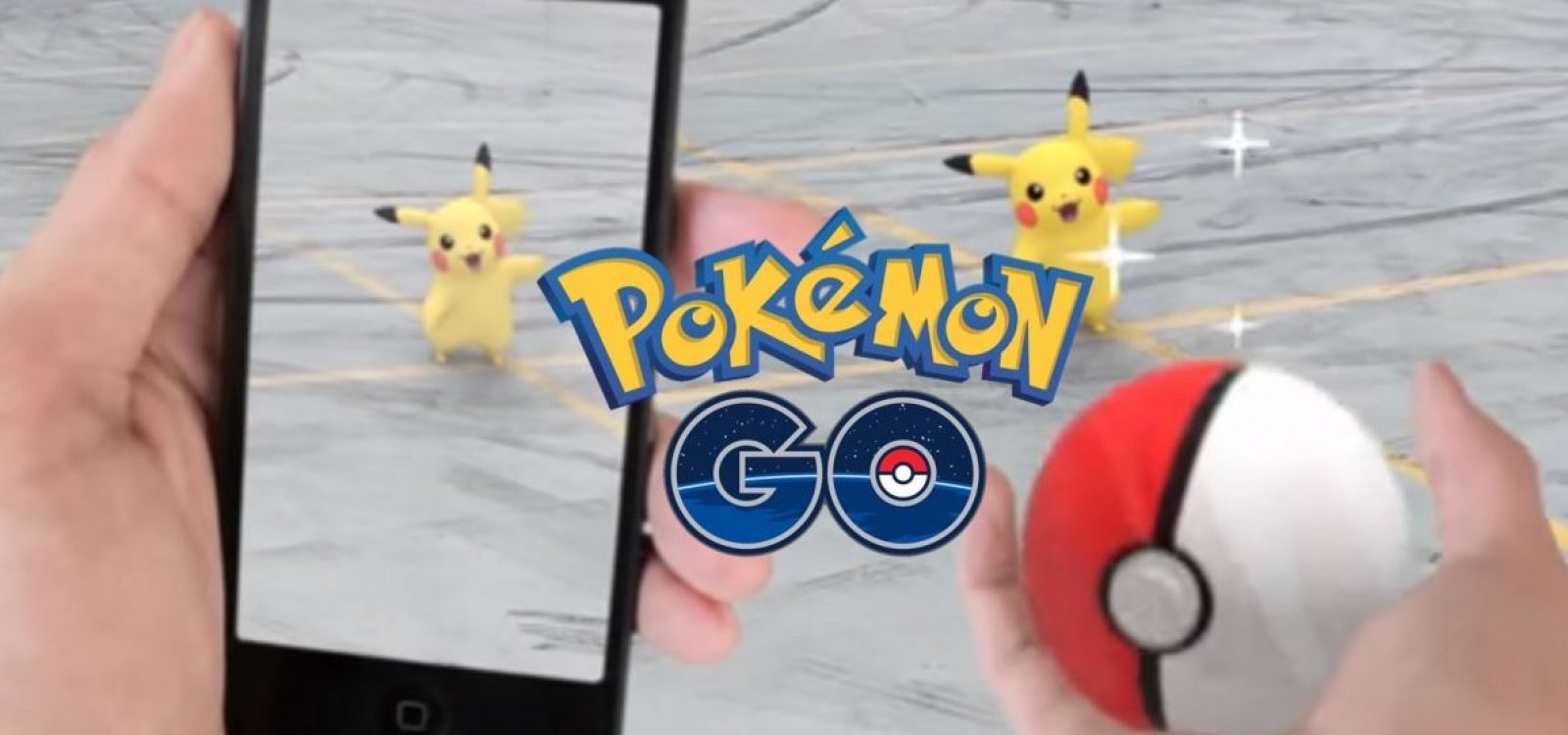 Report
What Insurers can learn from Pokémon Go!
Actuarial analyst Amy Li outlines some of the weirder headlines flowing on from various brands and insurers jumping on the Pokémon GO bandwagon, and how the 'gamification of exercise' and augmented reality could transform insurance.
From the Israeli Defence Force banning all its personnel from playing Pokémon GO in light of potential security risks to the kids who accidentally crossed the border from Canada to the USA in pursuit of Pokémon, the game has certainly made some interesting headlines.
Pokémon GO has already been deemed the most popular mobile game of all time. With over 21 million users each spending an average of 45 minutes per day on the app, Nintendo's stock rose by a whopping $9 billion USD in only five days[1]. 
All aboard the Pokémon brand bandwagon
The game has become a worldwide phenomenon but what has been fascinating to watch is how brands are using its popularity to attract customers.
About a week into its release, I received an email from Kogan, the online electronics retailer, advertising Pokémon GO 'Power Banks'[2] as the ultimate companion for the budding Pokémon Master, who needs some extra Poké-juice to keep travelling across the lands scouting 'pocket monsters'. Evidently this type of targeted marketing has worked in Kogan's favour as its power bank sales have increased by over 200% since the game's inception[3].
Local cafes and restaurants have also been quick to purchase "lures" at $1.49 each to place on nearby PokéStops[4], attracting players, and consequently more potential customers, to their establishments. Food retailers in Circular Quay have seen a spike in revenue in the recent winter months due to this very tactic.
For players with a sweet tooth, The Pancake Parlour has morphed into "Pokémon Parlour" in its latest promotion. Players can spend the night playing the game with fellow trainers while enjoying their favourite treat.
A slightly wilder business idea has emerged in the form of "PokéDate", a dating service promising to match you with another player, so that you can walk together and stare at your phones, and perhaps catch a rare Pokémon or two before acknowledging each other's presence and deciding to go on a sans-Pokémon date.
Forget attracting customers, Hillary Clinton and Donald Trump have both used the game to gain political favour among constituents. Trump posted a simulation in which a Pokémon version of Hillary is captured, with "stats" including "rigging the system" and "lying to the American people" and whose next evolution is "unemployed".
Hillary proposed a tongue-in-cheek solution to encouraging millennials to show up at the ballot box by suggesting "Pokémon GO…. to the polls". Her campaign volunteers took this as a green light to set up voter-registration drives at PokéStops and schedule official events where players can capture Pokémon, and learn more about her campaign.
Insurers lure Pokémon trainers
Agents from three major insurers in Hong Kong and Macau were among the first to run social media advertisements for accident insurance, publicising them as Pokémon GO insurance.
Russia's largest bank and life insurer SbérBank took things a step further by offering local players free personal injury cover of up to 50,000 rubles (around $1,000 AUD) in the event they get hurt while playing[5]. The company activated lures during working hours at all 17,000 PokéStops near its branches so the fervent Pokémon trainer might fortuitously run into its insurance offer. It's certainly a nifty way to encourage more visitors to the bank and as CEO Maksim Chernin indicated, it has the added bonus of inadvertently "improving financial literacy" too.
UK specialist insurer Rows has also repackaged its mobile phone insurance product to appeal to the Pokémon trainer. The aptly titled "Pokédex Insurance" covers accidental damage, loss or theft of one's phone, and other mishaps which may result from players colliding (or running into innocent bystanders) while in pursuit of that elusive Dragonite.
Many consumers do not know that gadget insurance even exists and others are unaware that standard home and contents insurance often does not extend to walking wealth[6]. If nothing else, insurers are gaining ample publicity and some fresh business.
The gamification of exercise
The insurance industry is ripe for digital disruption Actuaries and insurance professionals are well in tune with discussions on how data insights and new technologies will affect the industry in future. 
Life and health insurers have a vested interest in keeping their customers healthy, as ultimately, this benefits the insurer by reducing the number of claims received.
Medibank pioneered this idea in Australia through its #generationbetter campaign. More recently, life insurer MLC began piloting a smart watch device tracking users' activity to potentially provide discounts on policies where improvements in lifestyle become apparent[7].
Given Pokémon GO has a built in pedometer which tracks where the user is, and in addition, incentivises the avid Pokémon trainer to walk as much as possible, it makes sense that the more you play, the fitter you will become.
The gamification of exercise been shown to be highly effective in getting people up and moving, at times more than a typical exercise regime[8]. You could say Pokémon GO has already become a fitness craze, with fitness band retailer Jawbone claiming its Pokémon GO users logged 62.5% more steps in a weekend whilst playing the game, compared to their usual number of steps over a weekend[9].
With vast amounts of granular data in Niantic's hands, insurers could partner up with the developer to offer policy incentives or discounts to players logging a certain amount of kilometres, or even use the data to assist with claims validation.
To take things further, imagine an insurer partnering up with Niantic or a third-party to create its own wearable fitness gamification device. Insurers would be engaging a wider audience and tapping into a market segment (millennials) that typically finds the very idea of insurance dull.
Seeing is believing – the future of AR
Pokémon GO has increased awareness of an underutilised functionality which has been present for some time: augmented reality (AR).
So far, insurers have only dipped their toes into the possibilities of AR which – if you're not aware – involves superimposing digital information on user surroundings in real time.
Allianz has created a haunted house to promote home and contents insurance. As the user enters and points an iPad at various objects, hazards come to life: an overflowing bathroom sink flooding the house; an expensive vase breaking[10].
There is a distinct opportunity for insurers to begin employing AR in even more creative ways. Perhaps Allianz's idea could be extended to scanning real buildings to point out potential risks before prospective customers make a purchase, with policy price reductions being factored in. Or maybe AR could be applied to accelerate the motor-vehicle claims process: users could point their phone at the car for it to detect collision history and overlay details on areas requiring repair.
It is exciting to ponder the myriad of opportunities Pokémon GO not only presents but also inspires, beyond the ability to capture virtual critters. To all those out there spending their days catching Pokémon, I wish you well in your quest to catch em' all!
 [1] http://bgr.com/2016/08/04/all-the-crazy-stats-about-pokemon-go-collected-on-a-single-infographic/
[2] "Power banks" are otherwise known as portable phone chargers
[3] http://www.skynews.com.au/tech/technews/2016/07/19/pokemon-go-energises-portable-charger-sales.html
[4] For those who have yet to experience the game, a PokéStop is any area of interest, e.g. a park, a shopping centre, a culturally important spot, where a player can stop and collect free items for use within the game.
[5] https://www.rt.com/business/351813-pokemon-go-sberbank-insurance/
[6] http://store.mintel.com/consumers-and-gadget-insurance-uk-september-2014?cookie_test=true
[7] http://www.smh.com.au/business/banking-and-finance/watch-your-weight-mlc-offers-discounts-for-healthy-customers-20151104-gkqne0.html
[8] http://link.springer.com/chapter/10.1007%2F978-3-319-20916-6_56#page-2
[9] http://mashable.com/2016/07/12/pokemon-go-fitness/#m4czG7V888qP
[10] See the full video of the AR experience here: https://www.youtube.com/watch?v=avrvkZaphwo
CPD: Actuaries Institute Members can claim two CPD points for every hour of reading articles on Actuaries Digital.