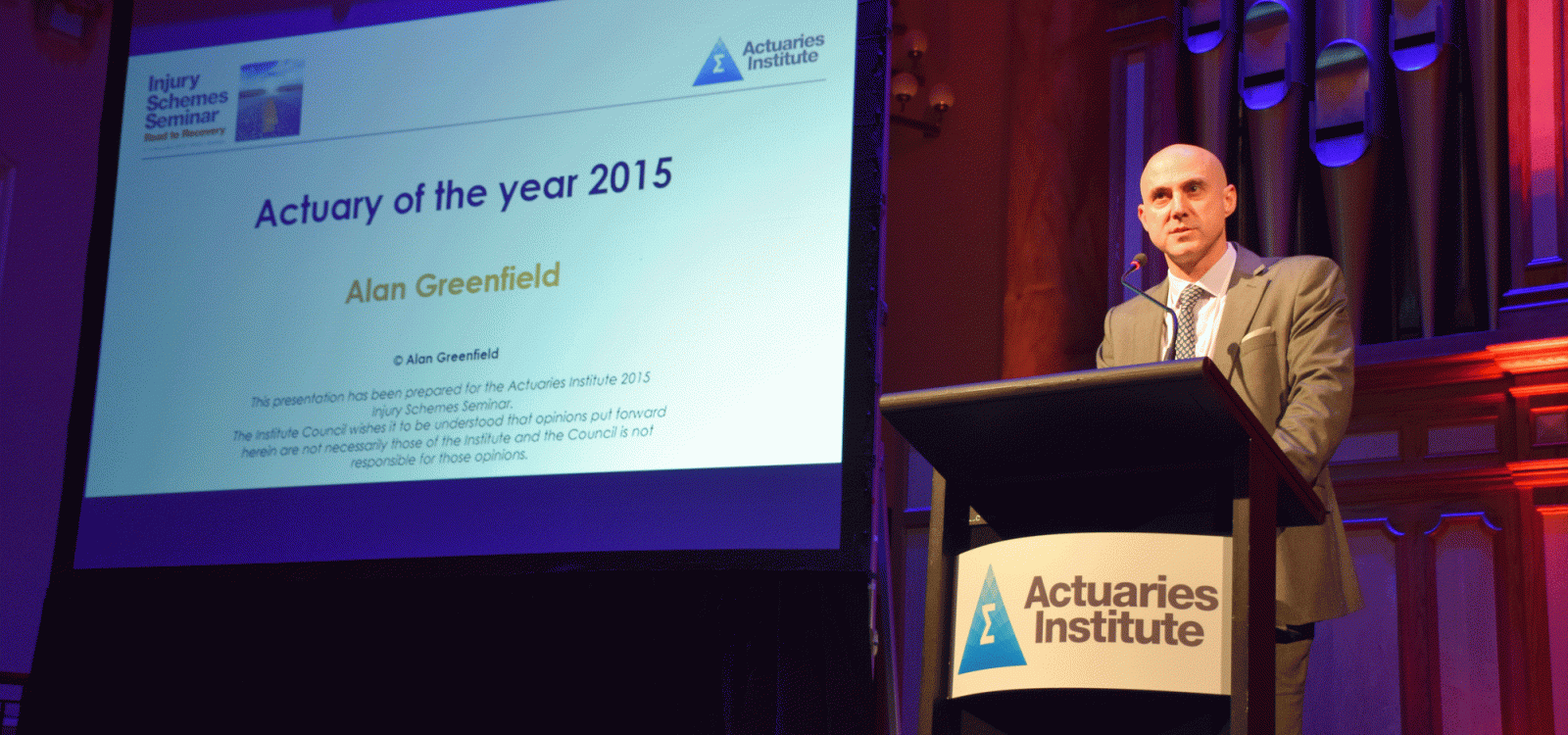 Leadership
2016 Actuary of the Year – nominations open
Recognising and celebrating the achievements and contributions of one of our Members is an ideal opportunity to promote the value which actuaries can add.
Nominations are now invited for the award of 2016 Actuary of the year.
Criteria
The award is presented to an individual who:
has brought credit to the profession and has the capacity to promote the profession under the banner of Actuary of the Year;
has made a key contribution to business, the community, government or the profession.
There should be public awareness of the individual and, in making the award, preference will be given to a person who will bring favourable publicity to the profession.
It is expected that a particular recent contribution can be identified in making this award, although an ongoing contribution may be considered relevant. While the individual needs to promote the profession, their contribution may not be specifically actuarial but, being a member of the actuarial profession, would be expected to have been a contributing factor to their contribution.
2015 Actuary of the Year
Alan Greenfield, Practice Leader – Government & Analytics, Taylor Fry was named Actuary of the Year for 2015.  The award recognised Alan's pioneering work in developing the 'investment approach' to social welfare. This long-term view of social outcomes put the actuarial skillset at centre stage for Government; strengthening evidence-based decisions and delivering lasting improvements for society's most vulnerable. Find out more about Alan's award.
Further information on Actuary of the Year, including a list of previous recipients, is available on the Institute website.
How to nominate
This can be done online or via an interactive nomination form – Please download this form to your desktop prior to submission as the links will not work in your internet browser.

Nominations must be submitted by COB Friday 29 July 2016. 
CPD: Actuaries Institute Members can claim two CPD points for every hour of reading articles on Actuaries Digital.