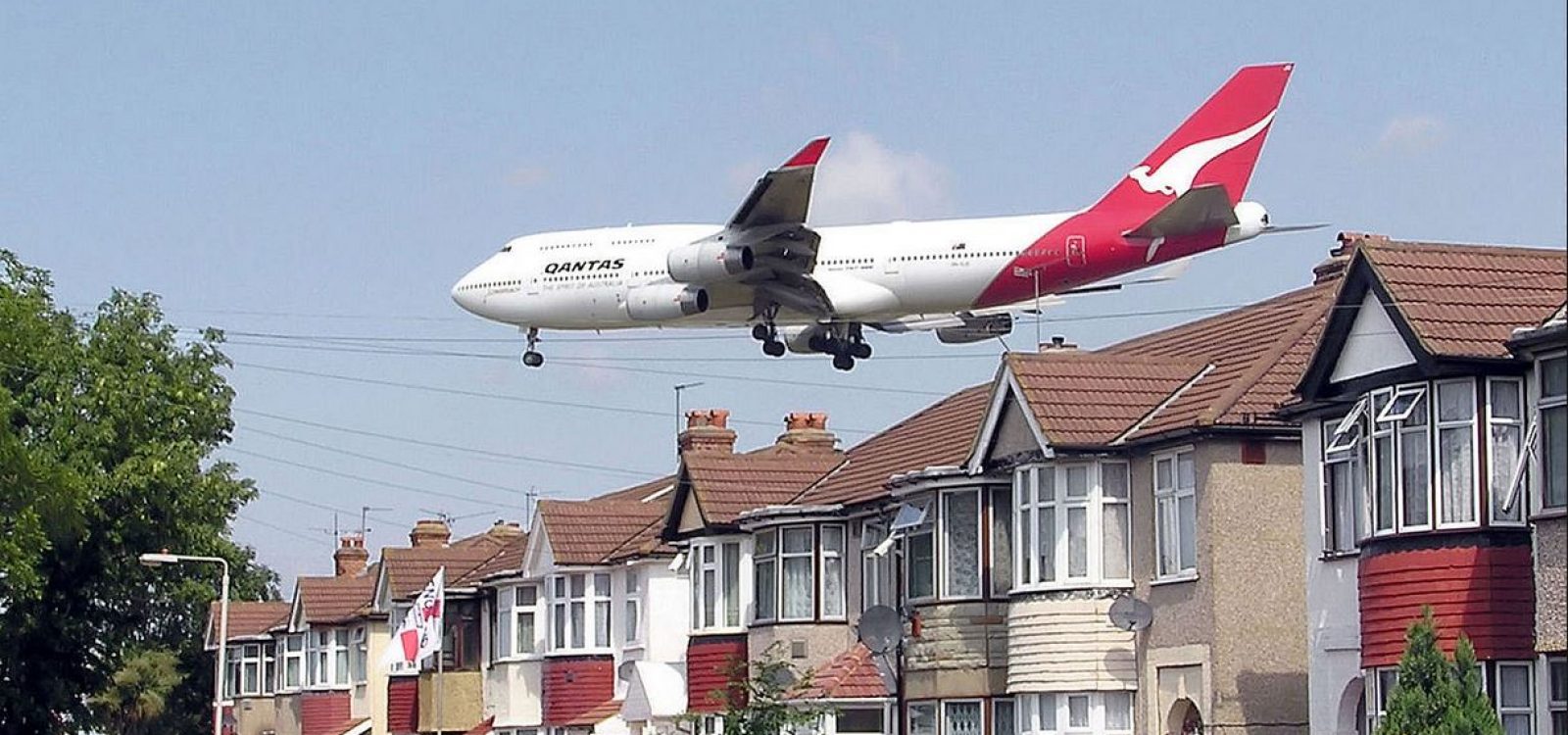 Interviews
On clouds of data – Alan Joyce on steering Qantas
Qantas CEO Alan Joyce speaks with actuary Alan Greenfield on how he navigates the challenges of business leadership and the role mathematics has played in both his career and the aviation business.
When the engine exploded on QF32 flight out of Singapore, with 469 lives on-board, Alan Joyce faced hard decisions. In a crisis executive meeting, with Qantas' chief engineer and chief pilot in Sydney, Joyce watched televisions beam images of fallen aircraft parts on the ground in Indonesia. He knew well the risk to the Qantas brand, let alone the crew and passengers. 
Dublin-born Joyce says his formal education stood him in good stead for the rollercoaster ride of senior management in large corporates. Joyce has steered Qantas through a Global Financial Crisis, earthquakes, tsunamis, engine problems, record levels of fuel price, and recessions in various economies since taking the helm as CEO in 2008.
"They say you get the jet kerosene in your blood and you never leave, and that's what happened to me"
Growing up in the Dublin working-class suburb of Tallaght, Joyce says he enjoyed supportive parents for whom education was a focus. Mathematics was a "big interest" he says. One of his three brothers, Anthony, is a successful actuary with experience in Pensions, Life Insurance and now Health Insurance. Alan on the other hand never considered becoming an actuary. His early preference was towards Physics – so it's no surprise that he ended up working for an airline and as he says, "once you get the jet kerosene in your blood you never leave, and that's what happened to me".
Alan has a Bachelor of Science degree in Applied Science (Physics and Mathematics) and a Masters degree in Management Science. "In the business world you don't have perfect information," says Joyce, "having a mathematics and science background, for me, I find very helpful. I definitely practice the scientific methods…to validate prove or disprove…in order to make a decision."
Joyce, 48, worked at Aer Lingus, the flag carrier of Ireland, for eight years where he held a wide spectrum of roles from sales and marketing to information technology, network planning, operations research, revenue management and fleet planning. He credits this broad spectrum of work experience for preparing him for the CEO role.
Joyce doesn't discount formal education but says it's by no means the "be all and end all."
"If you have an opportunity to do an MBA grab it, but make sure you get a lot of different on-job experience around [your specific] industry and even in different industries," he says.
Calculating and communicating risk
QF32 sent Qantas's share price plunging. The incident could have crippled the airline had a crash eventuated. Joyce knew the risk to the brand's future. A potentially catastrophic engine problem existed on the fleet. Qantas had three other A380s in the air at the time, with over 1000 people on them.
"The chief engineer noticed something on the screen and said 'I think we need to ground the fleet' so we had a hypothesis," explains Joyce.
"We tried to get as much [available information] together as we could in order to make a decision, and then… [we got] on and make the judgement call."
Joyce's speedy decision to ground the entire Airbus A380 fleet was an unprecedented move for a Qantas chief executive and he made it within just one hour of the engine failure – a decision that proved sound.
"We had to get the engineers in and present to the board on very complex issues around the engineering of the aircraft," says Joyce, adding that communication is a hugely important to the success of a business.
Like engineers, actuaries are often challenged when it comes to communicating technical information to boards. On this, Joyce's advice is clear.
"Keep it simple [with] a very concise summary of the key messages that need to come out. Provide that background information and then lots of appendices if people want to get into the detail," he says.
The devil's in the data
There is enormous potential for actuarial skills to help businesses; including airlines derive insight from the huge and ever increasing amount of data they capture, whether from customers, competitors, logistics or equipment. In the case of Qantas this includes frequent flyers, baggage handling, bookings, catering, engineering, fleet management and the planes themselves.
"There's six million moving parts on an aircraft, things can go wrong…but how you recover is really key to customer loyalty…"
Qantas is currently investing millions of dollars in a new revenue management system to optimise its booking system.
"It's basically pure mathematics," says Joyce, "a NASA scientist was the guy who came up with a lot of the mathematical models that airlines now use in predicting overbooking levels on aircraft; it's a pure optimisation model."
"An empty seat is the most perishable product in the world. Once that aircraft goes, that seat can never be recovered, but there's a cost if you overbook a flight … and [have] a passenger that's not happy."
With 10 million loyalty members, Qantas has masses of data on how often its customers travel; whether they shop at Woolworths, whether they have an ANZ credit card or a Westpac credit card, and the airline can use this information to target its advertisements, communications and other services accordingly.
"There's six million moving parts on an aircraft, things can go wrong…but how you recover is really key to customer loyalty and using [customer] information to really get that right," says Joyce.
Disruption vs opportunity
When gazing into the crystal ball, Joyce says he doesn't see any major disrupter to air travel in the future. 
"I don't think there's anything that will replace the need for air travel. I don't think we're going to have a star trek beaming up Scotty, I don't think video conferencing is going to replace air travel, but I do think air travel has to respond to making it more convenient and more designed for customers," he says.
$4.5 billion  – Qantas annual fuel bill 
Blows to business can always come out of left field and the key is to identify as many risks as possible and come up with ways to mitigate them. One such risk is the price of oil and carbon, which as we have seen can drastically affect airline profitability.
In 2013/14, Qantas posted a loss of $2.8 billion , a figure Joyce described as "confronting" and pointed to higher fuel prices as partly to blame.
In January the airline announced it would gradually remove its fuel surcharge by absorbing the cost into base fares, arguing that fares were already at record lows The move wasn't enough, however, to curb the Australian Competition and Consumer Commission's current investigation into unchanged fuel surcharges in the face of falling global jet fuel prices over the last seven months.
Sustainability
In 2009, led by the International Air Transport Association (IATA), airlines, airports, manufacturers and air navigation service providers worldwide agreed on a strategy to achieve a 1.5% fuel efficiency improvement per year to 2020, carbon-neutral growth from 2020, and a 50% cut in net emissions by 2050 (compared to 2005).
"[Once] we focus on sustainable fuels across the industry, we can progressively get ourselves in a position where we take substantial amounts of emissions out," says Joyce adding that algae, crops, waste and rubbish have all been trialled as alternative aviation fuels around the globe.
In 2012 a Qantas Airbus A330 tested the power of biofuel derived from used cooking oil (split 50:50 with conventional jet fuel) on a return test flight from Sydney to Adelaide.
"The biggest issue with sustainable fuel was: could you get the same power as jet kerosene? And you can, actually it was a bit more powerful… and it's the same engines and same aircraft that can run it," says Joyce.
Producing sustainable aviation fuel at a commercial scale, at a competitive price is the greater challenge; until that's overcome, the industry will not be able to realise the true benefits of sustainable fuel.
"We're working through a plan on how we can get good production in Australia; how we can get the supply to the airports…and that will have a big impact once that's developed," says Joyce.
Working to live
Joyce lives in The Rocks overlooking Sydney Harbour with his long time partner, a Kiwi man who prefers to avoid media attention. Coming out was a big moment for Joyce but he says he suffered no great inner turmoil.
He was named the most influential business leader by The Australian in 2011, the same year he grounded the Qantas fleet, stranding more than 70,000 passengers around the world, to break a deadlock in industrial negotiations with transport unions.
Criticism comes with the territory, but Joyce believes it's important to use his position to push for change.
"It's calling it, whether you see a homophobic attitude or a racial attitude or misogynist attitude that's wrong; calling it and making sure people know it's not acceptable…"
"…everybody has a role to play in that and public figures do make a difference in what they say," he says.
The CEO is fast talking, unassuming and quick to laugh. Irresistibly on message in an accent that has not thinned, he steers the conversation ever back to Qantas' key messages.
The self confessed workaholic says he has become a master of compartmentalising, in order to achieve a work-life balance.
"You're at work and you're very focused on work; there's so many different distractions and things you can work [on, so] prioritising and getting focused is really key. When you're at home in your private life you're not distracted by what's going on at work all the time. It's a skill and extremely helpful once you've go that bedded down," he says.
His experience fighting an aggressive prostate cancer for several months in 2011 also helped him take stock and appreciate life.
"Anything like that is a shock… It did change my focus; I became even more driven and passionate than I was before [about] the legacy of leaving this company in a great position."
CPD: Actuaries Institute Members can claim two CPD points for every hour of reading articles on Actuaries Digital.