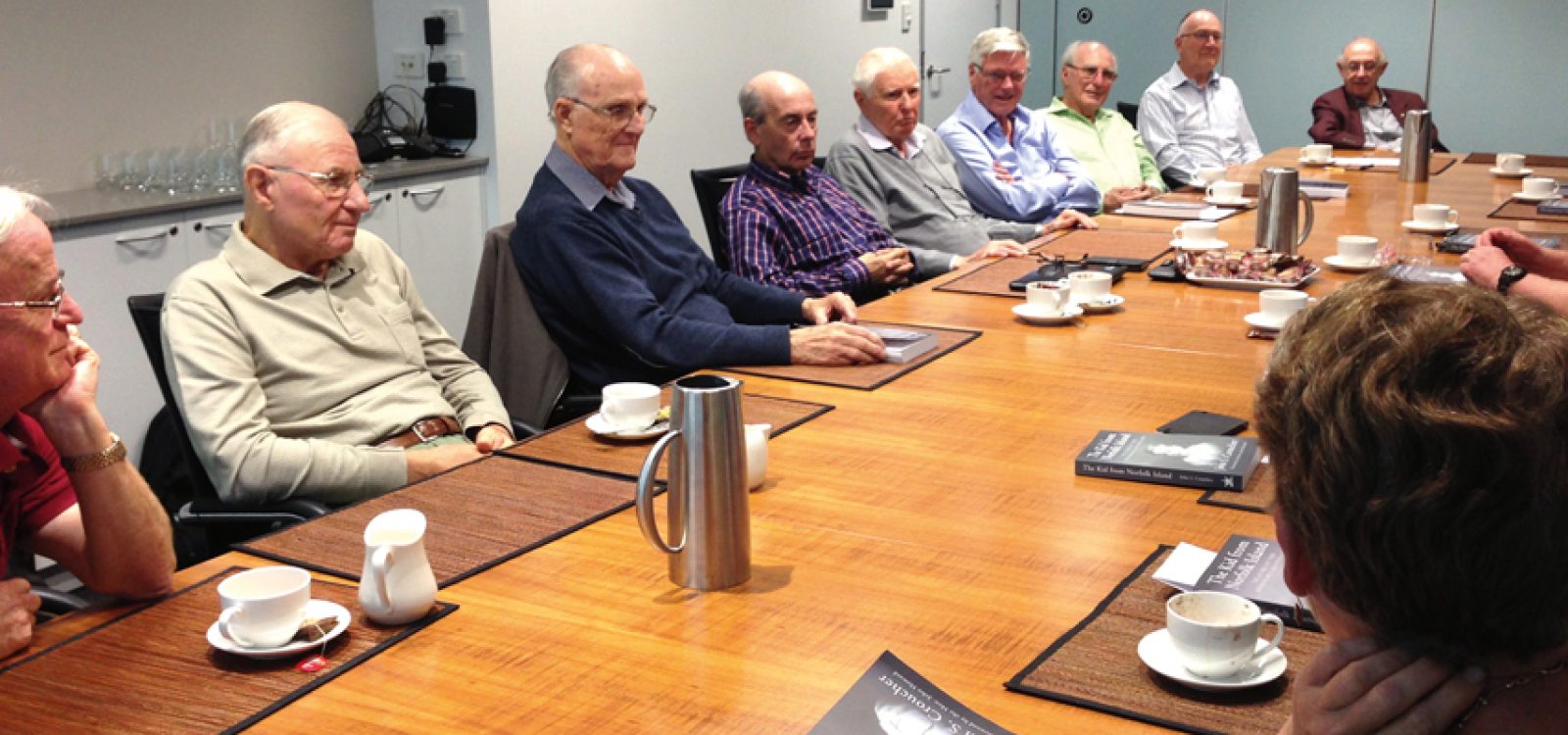 Features
Retired Actuaries Group, Sydney (RAGS)
Retired actuaries in NSW continue to meet 11 months of the year at the Institute's office. The numbers in attendance vary, typically from 12 to 17.
New members join but sadly a few of our members have passed away since our last report a year ago.
We feel proud that 75 written papers have been discussed by our enthusiastic group in the last seven years.
The papers discussed in the last 12 months are listed below. All papers were written by RAGS members except those identified.
Limits to Growth – Risk Management Issues – Actuaries' Input

Superannuation reform

Shauna Ferris' paper in AAJ 2012 Vol 18 Issue 2: Mispriced Risk in Insurance and Financial Markets: Causes and Effects. Shauna draws interesting analogies between the events preceding the GFC in 2008/9 and the British marine insurance market in the 1860/70s.

The sun is forcing changes in natural risks

The terms of reference for the Financial System Inquiry

DB Liabilities, AASB119 and Investment Strategy by Professor Craig Ansley

Investment-linked lifetime annuity

The longevity paper from ICA 2014, by Dr Jay Olshansky

Anthony Lowe and Sophie Dyson led a discussion on their award-winning paper – New Therapies for Advanced Cancers

Technology for retirees

Benjamin Avanzi's paper in AAJ 2010 Vol 16 Issue 2: What is it that makes the Swiss annuitise?
At our October meeting we discussed John Croucher's biography of Professor Alf Pollard. The discussion was led by John and Ian Pollard.
This month we will hold a Gathering in Canberra of older actuaries, convened jointly by RAGS and GRAM. The purpose of the gathering is to renew old friendships. Two 'business' sessions will be held at ANU, but priority will be given to socialising in conducive surroundings.
CPD: Actuaries Institute Members can claim two CPD points for every hour of reading articles on Actuaries Digital.