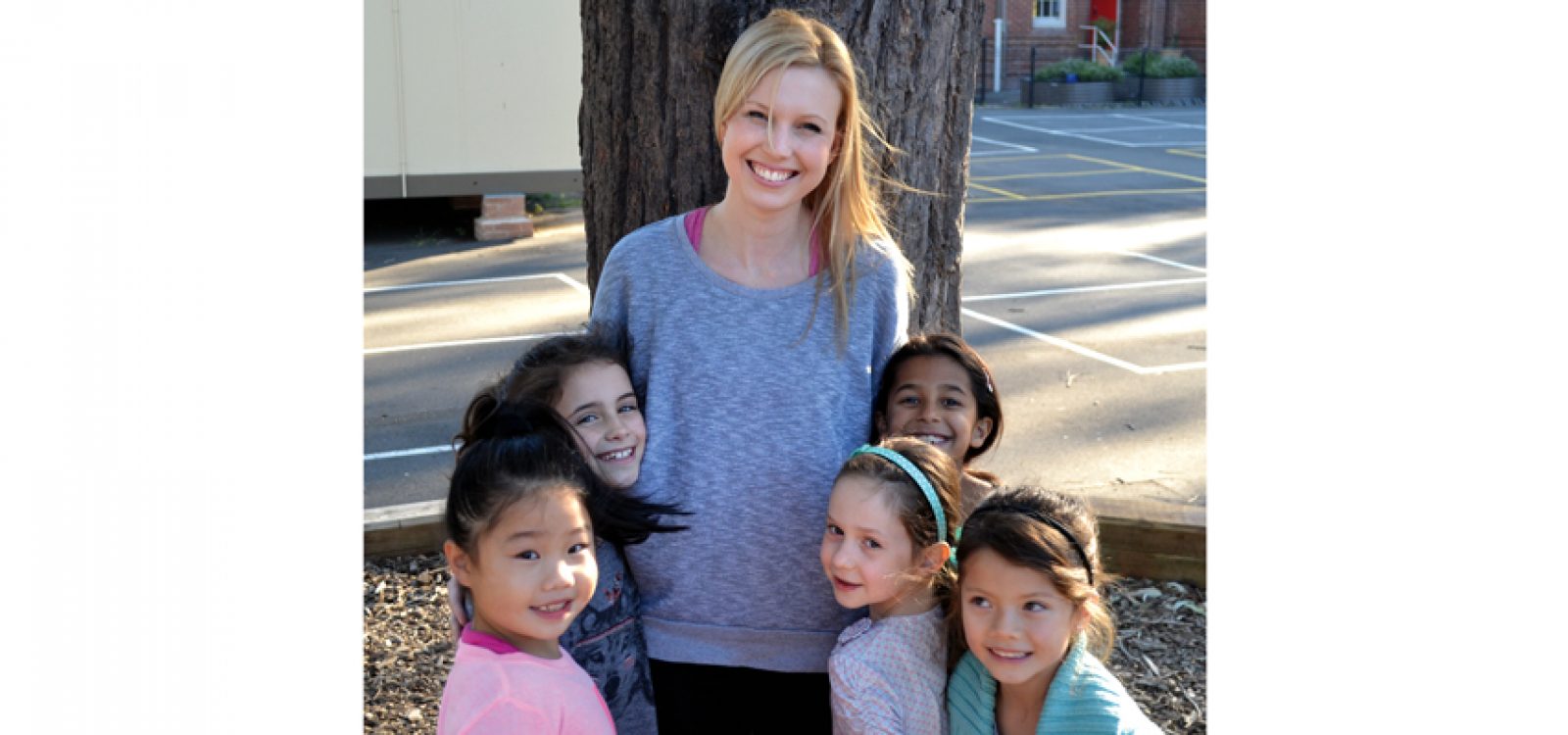 Actuaries at Play
Happy Feet
During the week, I am an Actuary at the National Disability Insurance Agency, working on one of the biggest social reforms that Australia has seen in recent years, the new National Disability Insurance Scheme. It is a rewarding job with new and exciting challenges every day. But…
On the weekend, I am a dance teacher at North Sydney Physie and Dance, a not-for-profit dance school with over 120 students. We are part of the Australian Physie and Dance Association (APDA), which has affiliated clubs across New South Wales, Queensland and the ACT. Physie and dance is a uniquely Australian sport that incorporates many different genres of dance into professionally choreographed routines. Physie routines include a mix of ballet, jazz, contemporary and lyrical components, as well as pilates, yoga, flexibility and general fitness.
North Sydney Physie and Dance is celebrating its 10th year in 2014, and I have been teaching there for over five years. We run classes for students of all ages at three locations around the North Sydney area. I teach the adorable little three to four year-olds, the enthusiastic five to six year-olds and the cheeky seven to eight year-olds. I love the diversity of teaching girls of different ages, and the joys and challenges they each present. There's nothing better than watching a child develop a love of dance and gain self- confidence.
I've done physie all my life and when I moved to Sydney seven years ago to start a graduate role at PwC, I searched for my local physie club. I am so grateful that I happened to land near one of the best! In addition to teaching, I attend the ladies class where ladies of all ages, backgrounds and experience come together each week to dance, keep fit, and have fun. I have made lifelong friends at this club and have pushed myself out of my comfort zone. (Performing on stage in a leotard as an adult will do that to you!) We support each other, we have a laugh and someone will always be waiting with a wine for you when you come off stage!
Each year, APDA provides us with a brand new syllabus of routines and music. We spend the first two terms of the year learning the new routines, improving fitness, flexibility and strength. In the second half of the year, we attend various eisteddfods and competitions, focusing on perfecting the syllabus and working on the performance elements of dance. Competitions are not compulsory but most girls do compete and they have lots of fun! We also hold an annual showcase at the end of the year where we celebrate the achievements and talents of our students.
At North Sydney Physie and Dance, we aim to provide a safe, happy and fun environment for our students. Although we push our students to reach their personal best in their dancing, our priority is that they develop their self-confidence and feel part of a broader community. Beyond classes and competitions, we also run two camps a year: a day camp for junior students and an overnight camp for the older students at a camp facility. Our holiday camps combine physie lessons with art and craft, cooking, face painting, games and other activities. Camp is a great bonding experience for the girls and it's lovely to watch their friendships grow. As a teacher, it is great to be able to spend time with the girls outside of class too and we always come away with fantastic memories. One of our older students reminded me just the other day of the time that I had to remove a pair of boys' undies with a stick from their camp room, left behind by the previous occupant! You can imagine the screams…
I love teaching physie – it is great stress relief and a real contrast to my day job. It provides so many special moments that make getting up early on a Saturday worth it, like being told by a three year-old student that I was her "most special favourite-est person, every day". Then there are the funny moments – the child picking her nose on stage and eating it or the child who spends the entire performance waving to her family, or picking out a wedgie.
One of my most memorable moments as a teacher occurred a few years ago with a new student in my five to six year-old class. Holly spent her first few lessons running off her spot and shouting out during the dances. I tried all my best behaviour management tricks – including stickers – but nothing was working. After a few weeks, we chatted to her mother and she revealed that her child had Asperger syndrome, information that she had not volunteered when she enrolled her child. I spent a lot of time researching effective teaching techniques, as well as talking to the other teachers and the child's mother to determine a plan for Holly. It took a few weeks but we settled into a great routine – I learnt that she responded well to clear structure, communicating any changes to the structure in advance and reinforcing positive behaviour. Holly had a natural musicality and bright, sunny personality. Watching her perform on stage with her big smile later that year is still one of my proudest moments as a teacher.
There is some crossover with my day job – in particular, I have contributed to the development of a new and innovative judging system for competitions. The system is spreadsheet based and focuses on providing consistent, fair results and removing subjectivity. I was able to do some analysis of past competition results and recommend changes to the previous system. I also enjoy impressing the other teachers with my awesome colour-coded spreadsheets for enrolments and planning, or teaching the Committee President to use life changing Excel functions, like 'Filter' and 'Sort'. And when we go shopping for fabric in bulk to make costumes, I am a human calculator… "Jess, we have 32 students in this age group, they each need 0.75 metres of fabric, at $2.80 a metre… go!"
The best part is that no-one checks my answer!
For more information on North Sydney Physie and Dance, please visit our website www.northsydneyphysie.com
CPD: Actuaries Institute Members can claim two CPD points for every hour of reading articles on Actuaries Digital.