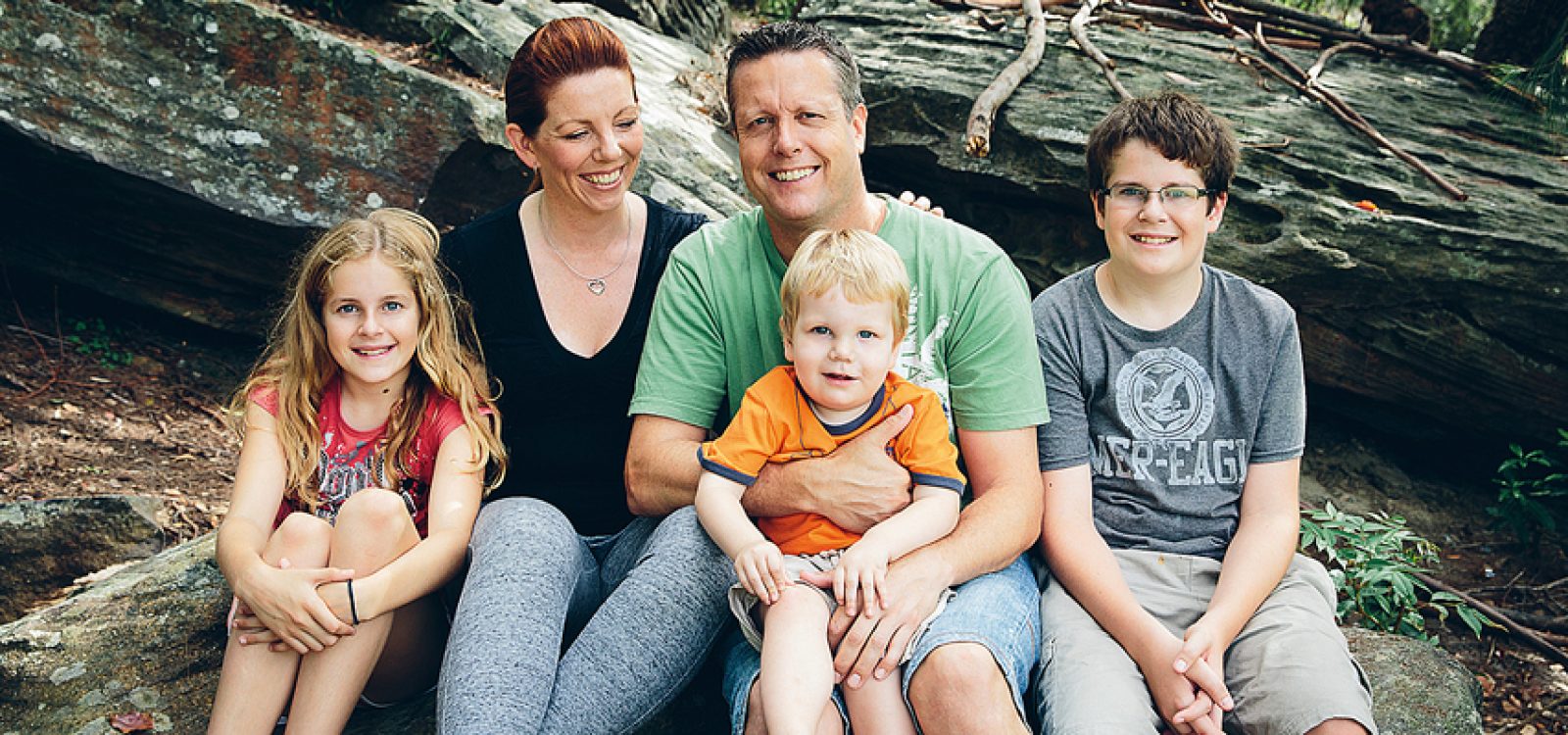 Interviews
Under the Spotlight – Gavin Pearce
Title… Chief Risk Officer
Organisation… Zurich Financial Services Australia Limited
Summarise yourself in one sentence… slightly more outgoing than most
My interesting/quirky hobbies… I don't have much time for hobbies at the moment
My favourite energetic pursuit… chasing my three year old son around the playground
The sport I most like to watch… rugby (i.e. the All Blacks beating Australia)
The last book I read… I read How to Think Like a Freak last month
My favourite artist/album/film… I blame my Dad for being a bit of an Elvis fan
The person I'd most like to cook for… my parents, to say thanks for all they've done for me
I'm most passionate about… my family!
What gets my goat… rude and impatient people
I'd like to be brave enough to… tell those rude and impatient people to think about someone other than themselves
In my life I'm planning to change… the way I see the world and others
Not many people know this but I… in my teens I had long hair, an earring and rode a motorbike (I miss those university days!)
Four words that sum me up… integrity, trustworthy, outgoing, thoughtful
What I wanted to be when I grew up… I went through the usual progression of occupations – policeman, then pilot, then biometrician
Why and how I became an actuary… I was four and a half years through university and I went to an Employers' Day presentation by an actuary from AMP. Being very fond of maths and having studied accounting and economics at high school I thought it sounded like a great profession to get in to
Where I studied to become an actuary… I completed a Masters degree in statistics at Waikato University in NZ. Then, as all NZ based actuaries do, I completed my entire actuarial qualification by correspondence through the Institute of Actuaries of Australia whilst working full- time. It only took me eight years!
My work history… I started in life insurance with Tower in Wellington in 1992. In 1999 I moved in to workers' compensation, firstly with At Work Insurance and then ACC. In mid-2008 I moved to Sydney and worked for Allianz, Liberty International Underwriters and Deloitte prior to joining Zurich in June this year
What I find most interesting about my current role… the breadth of my CRO role. I have responsibility for the risk management functions of Zurich's life insurance, general insurance, superannuation and investment management businesses
My role's greatest challenges… as one of my CEO's put it, I feel like I'm drinking from a fire hose. As with any new role and organisation, there is so much to learn – new people, processes, acronyms, etc.
Who has been the biggest influence on my career (and why)… first and foremost my parents, who have always been encouraging and supportive. My fourth form maths teacher, Stan Foster, was also a huge influence. He nurtured my interest in maths and also encouraged me to go to university
My proudest career achievement to date is… being offered the role of CRO at Zurich
10 years from now, I will be… still working for Zurich, not necessarily in the same role or country. Zurich is such a great company – the culture, people and leadership are outstanding
When I retire, my legacy will be… I'm struggling with this question as I don't feel the need to be remembered for anything. I'd say my career, which will show that growing up in small town New Zealand is not a barrier to anything
Why I'm proud to be an actuary… because of the huge sphere of influence, level of insight and assistance I can provide to my company
The most valuable skill an actuary can possess is… pick any one or more interpersonal skill – relationship building, communication, ability to influence, conflict resolution, negotiation skills
At least once in their life, every actuary should… Work in a non-actuarial role
My best advice for younger actuaries… learn how to communicate
If I could travel back in time I would… not. Time travel does my head in
If I win the lottery, I would… retire immediately and spend more time with my family. I would also assist the Kids with Cancer Foundation with their fundraising efforts
CPD: Actuaries Institute Members can claim two CPD points for every hour of reading articles on Actuaries Digital.