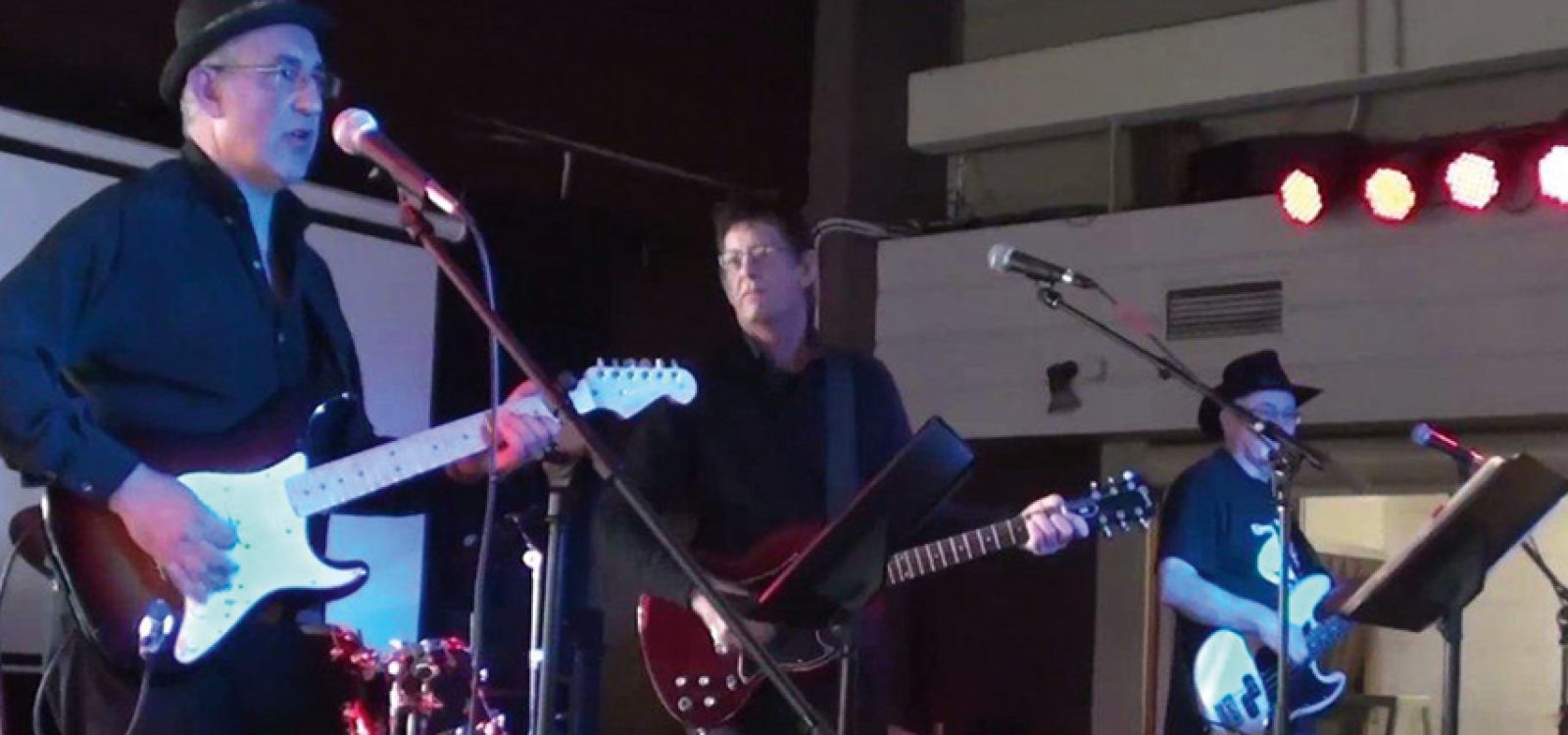 Actuaries at Play
Actuaries – the Rock Stars of the 21st Century
The principles in running a band are the same as any organisation employing actuaries. You need a mission, a brand and an eye to the financials.
There has been much speculation that musical and mathematical abilities are linked. Whilst not every musician is a good mathematician and not every mathematician is a good musician, there is evidence that musical training improves one's abilities to do mathematics. Mathematics is also well embedded in music – note frequencies and signature time or beats per bar.
So actuaries and music are linked and so it makes sense for actuaries to be rock stars.
My ambition as a teenager was to join the Rolling Stones. My mother was shocked – what a waste of my mathematical ability. So I embarked on a dual career of a rock musician and an actuary.
This made sense for a number of reasons. My hourly charge rate as an actuary and my likely total net earnings this year as a rock musician are closely aligned.
Another was it was easier to get a date if I said my ambition was to be a rock guitarist rather than an actuary.
Thirdly, when I stare down at my own shoes like an actuary at least they are tapping in time to music.
My career path was set. However, my actuarial studies and then married with three young children meant my guitars lay idle in the cupboard for many years. Recently, I realised that if I wanted to become a rock star "It's Now or Never".
I helped form a five piece band and wanted to call it "Mid Life Crisis" but found out that there was another band by this name. We ended up calling the band Kinda Kool after a piano tune written and played by my guitar idol Hank Marvin of the Shadows. We were moderately successful but found it difficult to get paying gigs.
A number of the members in Kinda Kool had other bands too so that they could maximise their chances of playing in public and I decided to do the same.
One day I received an email from Dan McLachlan, President of Warriors Victoria (an organisation for amateur musicians), that his band the GTRs was looking for a lead guitarist. I had seen Dan play bass guitar some years ago and was then really keen to play in a band with him. I was asked to contact Rick McGowan the band leader, guitarist and singer. As it happened I knew the drummer. We had played in a previous band together (that failed to get one gig) and after the auditions I was selected to join the GTRs. The drummer left shortly after that and we recruited Larry Finn to fill this role and to add vocal ability.
The principles in running a band are the same as any organisation employing actuaries.
Firstly, why and what is your mission? Ours was to quote the Beach Boys "Fun, Fun, Fun".
As regards the financials, we knew that "Money, Money, Money" was unlikely but as we got 'market rates' we were happy. I did suggest to the band we invest the band's earnings in diverse investments so we have something to fall back on when"It's all over now".
Rick was firm that we stick to our brand which is a 50s to 70s rock group playing cover songs people know and want to dance to. Our repertoire includes songs by such notables as Elvis Presley, the Rolling Stones, the Beatles, CCR, Chuck Berry, Roy Orbison and Cliff Richard and the Shadows.
To enhance the brand we bought matching suits and different coloured shirts. This highlighted both our united purpose (music) and our individualism and diversity.
We also knew that to survive we would need to get public engagements. We developed a sales and marketing plan that required us to record a CD and prepare a promotional kit.
Dan organised for us to be recorded at one of our rehearsals using a pc. For $80 each, we had our first CD. Larry, a keen photographer, took our photograph and my daughter Yael designed the CD cover and arranged copies to be made.
We also set up a Facebook page for the band.
Dan in his role as President of Warriors Victoria had connections with a community radio station 96.5fm. We were interviewed and a number of tracks off our CD were played. Many of the listeners connected via the internet and we were told that we had people in America online listening to us – globalisation in one move. That night was real fun as we had plenty of banter and joking during the interview and poking fun at ourselves.
Rick organised a gig in December at the Woodside Pub (near the 90 mile beach in Victoria). Afterwards we stayed at Rick's beach house and discussed our future.
We were disappointed with the numbers at the Woodside pub gig and decided that, from then on, we would take a lead role in publicising our gigs. We held discussions with the pub owner the next day. We would market the next gig by contacting the local newspaper to run an advert and article for the band. We would also contact the local campsites and send them posters to put on their noticeboards. We sold the concept that it was in everyone's interest to promote entertainment at Woodside beach. Forming a partnership relationship with the pub owner and the local campsites meant that the next gig, two weeks later, had a much greater crowd despite there being a private birthday party that night.
This theme of partnering with the stakeholder became our modus operandi. Our marketing campaign, when asked to play at the Buxton Pub, was to contact the Marysville Tourism Board and market the idea of visiting the attractions of Marysville during the day and then relaxing at the nearby Buxton Pub in the evening. They were very happy to promote us on their website. We also contacted the local campsites and, without exception, they were very happy to assist by putting posters on their noticeboards. The pub owner was thrilled with the impact we had and gave us six more bookings for the year on the spot.
Warriors Victoria gives us the opportunity to pursue the band's social responsibility. We appeared at the annual fundraiser for the Royal Children's Hospital. We have also discussed the concept of a bike ride combined with a 60s rock party with the organisers of Super Cycle (Mercer sponsored event) as part of their fundraising.
The success of the GTRs in a relatively short period has meant that I had to sever my ties with Kinda Kool – a band equally talented but without the business focus.
Dan's friendship with (no relation) Roger McLachlan of Little River Band fame has meant that Roger has filled in as bass guitarist when Dan has been away. Imagine that, playing in a band with a real superstar! Whilst not quite the same as playing with the Rolling Stones it is a lot closer than I would ever have imagined. "Dream … dream dream dream"
CPD: Actuaries Institute Members can claim two CPD points for every hour of reading articles on Actuaries Digital.