Articles tagged "working group"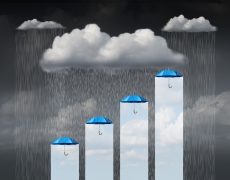 Member of the Climate Change Working Group, Wayne Kenafacke discusses the recent recommendations report from the G20's Financial Stability Board's Task Force on Climate-related Financial Disclosures.
Posted on: March 31, 2017
The Climate Change Working Group (CCWG) was formed in January 2016 with the goal of supporting the Actuaries' Institute Public Policy position on climate change. Our aim is to promote the application of actuarial skills, including quantification of risk, cost-benefit analysis, and long term financial forecasting, to climate change-related issues.
Posted on: July 26, 2016