Articles tagged "Professionalism" APRA Chairman Wayne Byres' speech "Good banking, by good bankers" is an important call to financial services professionals to heed the lessons of the Royal Commission and improve the professionalism in the industry.
Posted on: October 11, 2018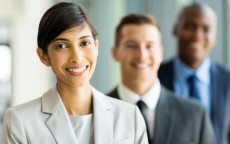 This particular instalment of the 'I am an Actuary' series highlights the diversity of career backgrounds and journeys actuaries take to become qualified, including how and when members decided to begin their actuarial journey.
Posted on: November 29, 2017
Chris White reviews Anthony Asher's book 'Working Ethically in Finance: Clarifying Our Vocation' and concludes it is a book all actuaries should read and actively discuss.
Posted on: September 14, 2015