Articles tagged "Major event"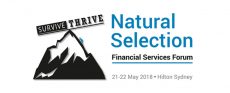 The 2018 Financial Services Forum's innovative format includes a focus on 'big-picture' plenary and keynote speakers.
Posted on: April 5, 2018
GIS2016 was a truly thought provoking and relevant seminar for those in the general insurance industry who are constantly faced with challenges, especially around big data and cyber risk. This article wraps up the two day seminar that was held this month.
Posted on: November 30, 2016