Articles tagged "CRO" The annual Insurance CRO Forum was held at the Actuaries Institute on Monday 19 June 2017. The aim of these forums is to get the Chief Risk Officers from life, general, health and lenders mortgage insurance companies together to discuss a topic of interest. Gavin Pearce reports.
Posted on: July 6, 2017
The Three Lines of Defence model is often cited in modern risk management. What is it and where do actuaries fit in?
Posted on: June 16, 2017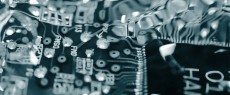 Renzo Avesani, chairman of the CRO Forum, outlines the role of insurance and CROs in strengthening resilience to cyber attacks.
Posted on: April 27, 2015