Articles tagged "careers"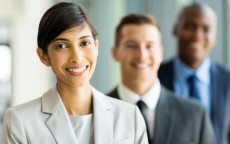 This particular instalment of the 'I am an Actuary' series highlights the diversity of career backgrounds and journeys actuaries take to become qualified, including how and when members decided to begin their actuarial journey.
Posted on: November 29, 2017 Bond University Actuarial Students Tory Rowley James and Thomas Aspinall discuss why the actuarial career is an investment that will stand the test of time in all aspects of the professional sector.
Posted on: August 1, 2017
Pushing the boundaries on the perception of what it means to have a career in insurance, ANZIIF's Dimity Mannering discusses a new initiative championing actuarial opportunities.
Posted on: April 21, 2016