An Actuary Like Me
An Actuary Like Me – Sarah Bennett
I am proud to be an actuary because my profession has opened many doors for me.   
Sarah Bennett specialises in health care and is currently in a Senior Strategic Management role at Medscheme. The company is one of the largest managed care organisations in South Africa, with members and clients across southern Africa. She has been fortunate to gain exposure to many different healthcare markets as she previously held a global pricing oversight role at Swiss Re based in London. Prior to that, she held consulting roles working with prominent clients across a variety of industries. 
Why are you proud to be an actuary?
I am proud to be an actuary because my profession has opened many doors for me.   
What is the most valuable skill an actuary can possess?
Outstanding EQ and communication skills.  
What is your advice for younger/rising actuaries? 
Be curious, be courageous, don't be afraid to move beyond your comfort zone.
What's something an outsider wouldn't know about your industry? 
In our industry in South Africa, medical schemes are not permitted to risk rate and only very limited underwriting can be applied. The socio-economic challenges of the region present many opportunities for creative problem solving that can improve access to health care.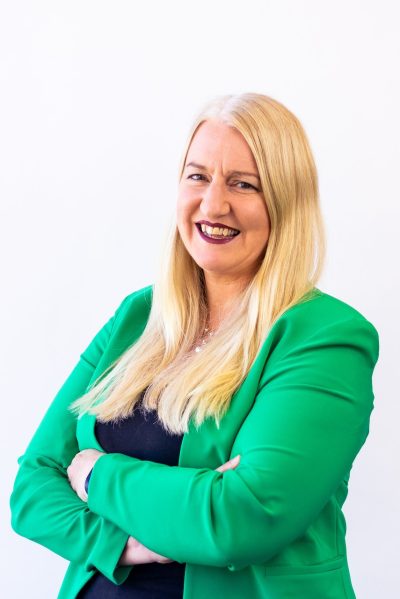 Any other cities/countries you have worked in?
I worked in London for eight years. 
What's the most interesting trend for 2023?
The rapid adoption of ChatGPT-4.
Where do you see the biggest growth opportunities for actuaries?
Data science and health care are both growth areas! 
What is your favourite random fact?
A googol is the large number 10¹⁰⁰. In decimal notation, it is written as the digit 1 followed by one hundred zeroes. 
What is on your bucket list?
To take my youngest daughter skiing.  
If you had millions of dollars, what would you do every day?
I would spend more time on philanthropy. 
If you lived 500 years in the future, what do you think your profession would be?
I would still be solving problems as a profession but solving them much more efficiently! 
What's the phone app you use most?
Unfortunately, the phone app that I use the most is the ESP app that advises us of upcoming power outages in South Africa, as we experience continuous rolling blackouts! 
What do you do to recharge each day?
I spend time with my kids, and try to walk with my daughter to school every day! 
What do you like to do in your free time? What are your hobbies?
I love walking and hiking in beautiful Cape Town, and rowing. I also like to watch Netflix series — I'm currently enjoying 'Slow Horses'.   
CPD: Actuaries Institute Members can claim two CPD points for every hour of reading articles on Actuaries Digital.