An Actuary Like Me
An Actuary Like Me – Iris Lun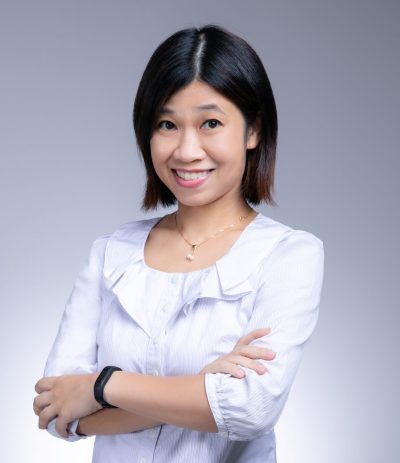 We make a significant impact on the society with our commitment to fairness and equity.
Iris Lun started her actuarial career in Australia through internships before landing a life insurance consulting role with Tillinghast in Hong Kong. She later joined ING Life which took her on a global journey in product pricing, investment, capital and risk management, business analytics and product marketing. After leaving ING, she worked at Prudential Asia in value reporting and product reviews, before creating the Insurtech start-up 10Life during her maternity leave.  
Why are you proud to be an actuary?
As a relatively small-scaled profession, we make a significant impact on the society with our commitment to fairness and equity. Our stakeholders rely on our professional and unbiased judgement in using data for good.  
What is the most valuable skill an actuary can possess?
Communication and empathy (the key to making a positive impact). 
What is your advice for younger/rising actuaries? 
Follow your instincts and passions, and take up opportunities that interest you. This includes volunteering, which can help you learn new skills and meet new people. Remember that the value of a role isn't always about the money. 
What's something an outsider wouldn't know about your industry?  
The Insurance part of Insurtech is far more important than the Technology part – successful Insurtechs focus on tackling insurance problems.   
Any other cities/countries you have worked in?   
I have lived and worked in Melbourne, Tokyo, Amsterdam and Taipei. Through my regional roles I have also worked on projects in Thailand and Malaysia.  
What's the most interesting trend for 2023?  
Generative AI is being used everywhere by everyone.   
Where do you see the biggest growth opportunities for actuaries?  
Using data to communicate and improve financial and social outcomes for society.    
What do you do to recharge each day?   
Take a warm bath and count my blessings before a restful sleep.  
What do you like to do in your free time? What are your hobbies?  
I love researching and planning for the next meals and travels. I also love learning a wide variety of things, e.g. a new language, improving a yoga pose, the lyrics and dance moves to the latest HKpop song.
What's the phone app you use most?  
Whatsapp.  
What is your favourite random fact?   
525,600 minutes – how do you measure a year?  
What is on your bucket list?  
I am grateful that I have achieved many of my bucket list items. I will keep learning new things, meeting new people, visiting new places and revisiting old places, while making a positive impact to people's lives where I can and leaving a legacy.    
If you had millions of dollars, what would you do every day?  
Investing my time and money in well-being education and social equity.   
If you lived 500 years in the future, what do you think your profession would be?  
A counsellor for AI, and a time travel tour guide.  
What session/s at ICA2023 are you most looking forward to?
Attending all the diverse keynotes, and delivering my joint session on Insurtech. 
CPD: Actuaries Institute Members can claim two CPD points for every hour of reading articles on Actuaries Digital.