Reading time:
4
mins
Before he goes on stage to be under the real spotlight as a panellist at this year's General Insurance Seminar, Daniel Cooper, Head of Consulting & Research at Lorica Health, tell us all about himself here – his career, his achievements his passions, his life in Asia and a tip or two for younger actuaries…
Summarise yourself in one sentence… A curious and pragmatic actuary, who enjoys solving problems in social and healthcare fields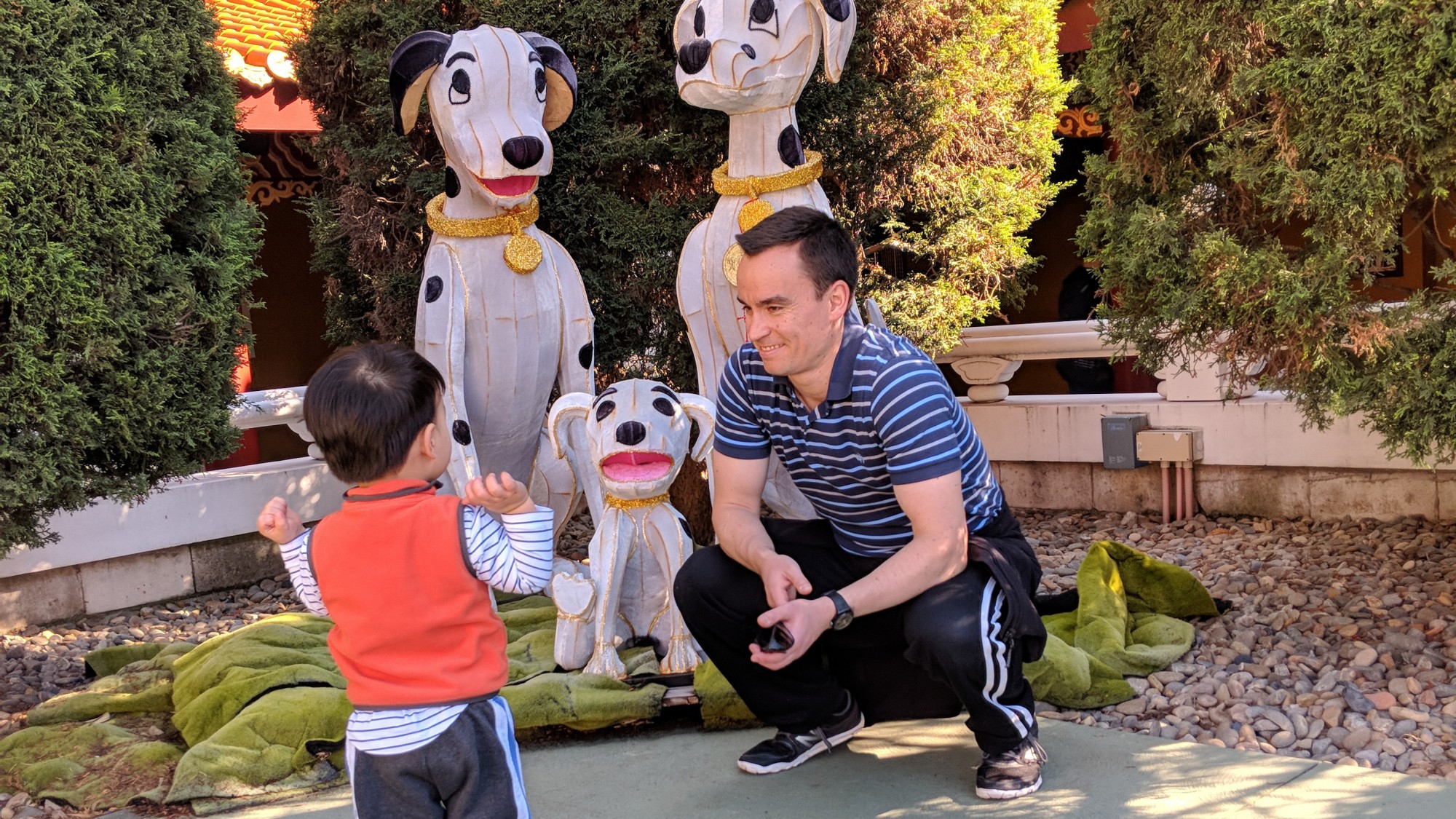 My interesting/quirky hobbies… People will say that waking up at 4.30am to work out in the rain is quirky but it works for me
My favourite energetic pursuit… Staying fit, getting outdoors and rough housing with my son
What gets my goat… People who show a lack of respect and basic curiosity. Also, over-sized ego's that get in the way of getting things done.
I'd like to be brave enough to… take a 6 month break from work to be sole caregiver to my children
I am most passionate about… my family.
In my life I'm planning to change… take on less projects, but do them better.
Not many people know this but I… was once the NSW U17 Gridiron team starting quarterback
Where I studied to become an actuary and qualifications obtained... Macquarie University. I did a double degree with Applied Finance. I have since completed a Graduate Diploma in Psychology.
Short description of career... I started with PwC actuarial in 2006 where I had my foundational training on how to be "an actuary". I was exposed to the Healthcare, disability and accident compensation sectors which opened my eyes to the fact that actuaries could make a difference in people's lives. In 2013 I moved to Hong Kong and had the privilege of assisting the Hong Kong Government with a wholesale review of their PHI industry. I also took my first plunge into the corporate world via a business role with MetLife Asia. I often joke that this was my "paid MBA" as I was able to learn from seasoned professionals yet also contribute to areas such as M&A, corporate strategy, product design/marketing, new markets, finance, and much more across 7 different Asian countries (everything from Bangladesh to Australia!). I returned to Australia in 2016 and have worked with a small but growing Healthcare software company named Lorica Health. This has allowed me to enter the diverse and murky worlds of PHI and software engineers….. and career-wise I've been lucky enough to fill a diverse range of roles from straight consultant to product manager to looking after finance and more recently, R&D!
What I find most interesting about my current role... Every day brings a new challenge and often a new role to play. A small company is great because I feel like I can make a real impact on our success (or failure).
Actuarial capabilities I use in my current job… Context-specific problem solving skills, in particular the ability smell a rat (or a mis-used assumption) from other analytical professionals.
My role's greatest challenges... Prioritising scarce resources and bridging the gap between the specific needs of software development with the ever-changing mosaic that is healthcare.
One of the most creative applications of actuarial capabilities that I have used in my career… applying simple matrix models to the way in which people suffering Traumatic Brain Injury experience functional improvements over time. It was fairly simple modelling at the time but the doctors in this area had never looked at the data in this way.
My proudest career achievement to date is… Being part of Lorica Health's growth from 20 to 60+ staff and international expansion.
10 years from now, I will be … hopefully doing the same things – working in an area I believe in, spending time with my family and constantly learning about the world. However, maybe in a new country, and a new industry?
Who has been the biggest influence on my career (and why)... I've been incredibly lucky to work for three unique and extremely successful leaders in my career. They've all in their own ways taught me the value of working from a place of passion, the value of ruthless prioritisation and ultimately how important it is to believe in myself.
Why I'm proud to be an actuary… The unique and valuable perspective which our profession has evolved over time. It's also a great ice breaker when meeting new people in a business context.
The most valuable skill an actuary can possess is… an open mind and appreciation of other points of view; there's still a lot that we don't know nor always appreciate as a profession.
Skills actuaries should enhance to become more effective in my field of work… data science and software engineering techniques, healthcare domain knowledge (where simple and clear often trump elaborate), political realities
My best advice for younger actuaries… go and work overseas before life gets in the way, you won't regret it. In general, I've always found that putting myself in difficult situations is the best way to develop as a professional.
My vision on Asia… It's hard to have a view on Asia that has not already been stated. In general, I believe that many are underestimating the potential and innovation of the region – not just it's businesses but crucially it's people. The talent and drive I saw in fresh graduates from Asia is unmatched even in Australia.
What advice I would give actuaries planning on working in Asia… Keep an open mind and go for more than 2 years. It takes one year to learn how to live overseas, another year to properly assimilate into the work environment, and only then can you really have fun and contribute fully.
When I retire, my legacy will be… hopefully many net positive relationships and a professional contribution that lasts beyond my retirement.
You'll hear more from Daniel at this year's General Insurance Seminar as he shares his views on "Data Led-Innovations in the Insurance Value Chain" plenary. Don't forget to register. Early bird closes end of September This work is licensed under a
Creative Commons Attribution-NonCommercial-No Derivatives CC BY-NC-ND Version 3.0 (CC Australia ported licence)
.
CPD Actuaries Institute Members can claim two CPD points for every hour of reading articles on Actuaries Digital.