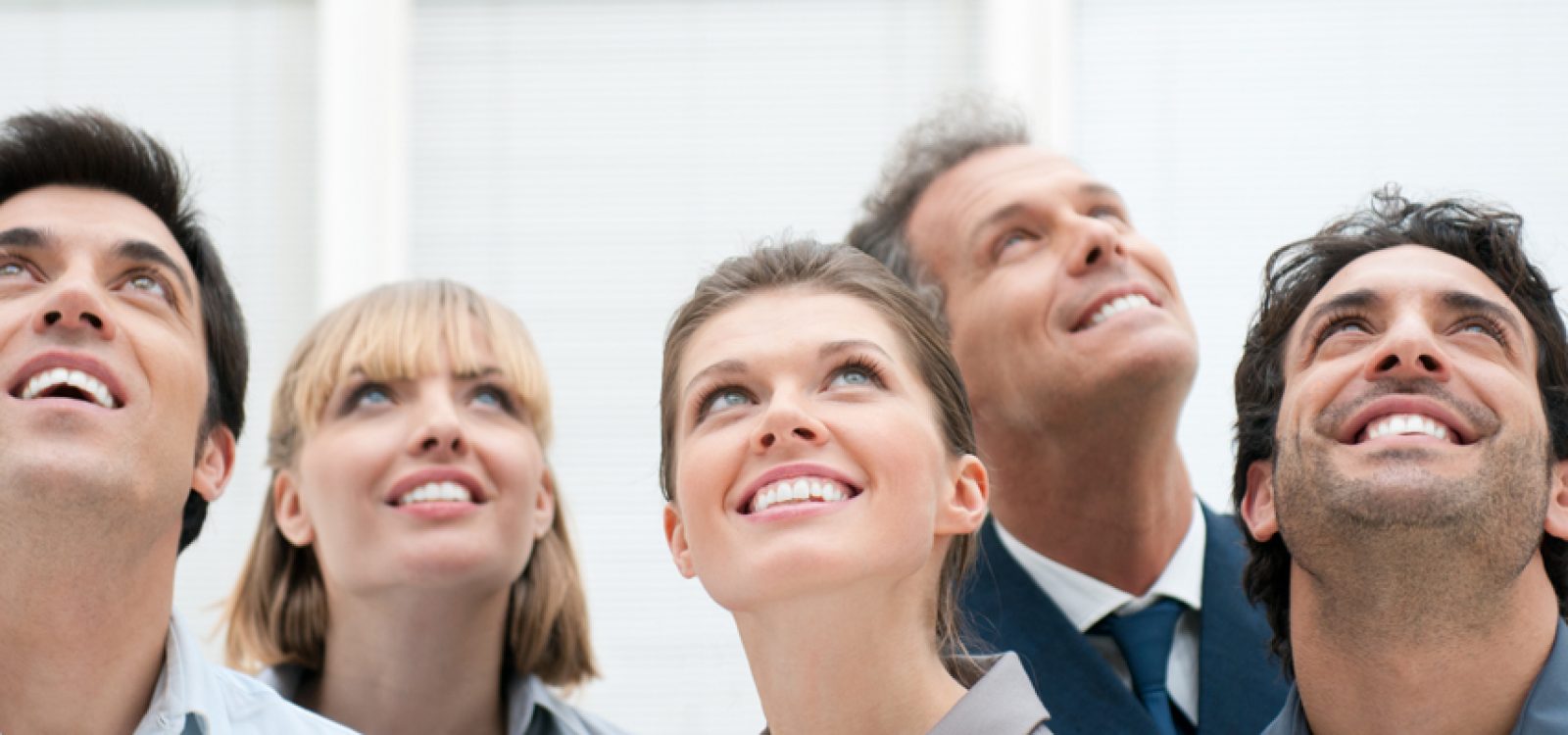 I am an Actuary
I am an Actuary – November 2014
Seven participants from the Professionalism Course held in September talk about their current roles and future aspirations.
TRAVIS DICKINSON
My path to becoming an actuary has been a little bit different to most. I studied Aerospace Engineering in Melbourne and, after graduating, worked as a research scientist for the Defence Science and Technology Organisation (DSTO).
After a couple of years of testing and analysing the structural fatigue characteristics of the Air Force's fighter aircraft, I decided to do some travelling and work abroad – something that I had always wanted to do. I ended up in the UK and secured a job with Airbus.
Whilst I enjoyed my time at DSTO and Airbus, I soon realised that engineering wasn't for me and it was at this point that I saw the light and decided to become an actuary. I joined Hymans Robertson, a UK-based actuarial consultancy, and whilst employed there helped a wide variety of clients develop funding and investment strategies to manage their superannuation obligations. During this time I was also able to pass the UK actuarial exams and become a fully-fledged actuary.
More recently I've returned to Australia and I am now working for Russell Investments. I love the challenge of working with different clients and engaging with the various parts of their business.
Attending the professionalism course is one of the requirements that I need to fulfil in order for my UK qualifications to be recognised in Australia. However, more importantly, it was a great opportunity to meet some Australian-qualified actuaries and it was fun. Who'd have thought!
BRENDAN JONES
My career started a long way from the typical environment of an actuary. After studying civil engineering and mathematics, I began my professional life as a project management consultant. I spent plenty of time wearing a hard hat, safety vest and steel capped boots while contributing to the development of road, water treatment and port infrastructure in Sydney and around Australia.
Throughout that time, I developed an interest in the management, assessment and quantification of risk. I enjoyed the challenge of determining how much to set aside for the inherent uncertainty in estimating the costs of constructing complex assets. I also enjoyed the subsequent stage of translating a client's desired risk profile into a procurement strategy and a construction contract.
The decision about how much to allocate to contingency involves the assessment of many inter-related risks, in a process that is not dissimilar to setting reserves in an insurance context, and no less important to the health of the affected organisation. As a result I decided that furthering my education with a Masters of Actuarial Studies at UNSW, and continuing on to qualify as an Associate of the Institute of Actuaries of Australia would add value to what I was able to offer my clients.
I am excited about being a member of the actuarial profession. Being able to provide the analysis and the insight in an uncertain environment to support and contribute to decision making in a range of contexts is a real privilege.
ALEX LEUNG
Most of my actuarial experience to date has been fairly 'non-traditional'. After I graduated in 2009 from ANU, I worked in a number of fields including investment and market analytics, and commodity consulting in both Hong Kong and Sydney. I am now relatively more 'traditional', working in the Wealth Actuarial team at ClearView. In addition to the actuarial qualification, I also hold the CFA designation.
Actuaries are unique. Perhaps the most valuable qualities that I gained from the Institute's Part II & III education are the ability to think qualitatively and to judge materiality. Such qualities helped me to make a difference when I was working at a commodity consulting firm, comprising technical engineers and economists, to develop a standardised costing model for alumina/aluminium production. Equipped with both quantitative and qualitative competency, actuaries can certainly act as strong coordinators/managers/leaders (whatever you want to call yourself) in a group with diverse backgrounds.
In the past, I have met a number of actuarial graduates who feel hesitant about continuing their actuarial education as they don't feel that the qualification is being well regarded in their 'non-traditional' fields. My
response is,"That is not the right perception so let's change it, together!" There are now an increasing number of actuaries I know who are keen to demonstrate our unique qualities outside the 'traditional' shell, including hedge funds, health and environment planning, and even property development!
I also remind people that the so-called 'traditional' was once regarded as 'non-traditional'. So be pioneers and tell the world that actuaries can make significant impact in places beyond the 'traditional' fields!
"I am excited about being a member of the actuarial profession. Being able to provide the analysis and the insight in an uncertain environment to support and contribute to decision making in a range of contexts is a real privilege."
I am not going to lie and tell you how happy I am that I can finally be called an actuary. The truth is, I've been able to call myself an actuary for a while now, having qualified in the UK a couple of years ago.
I have had the privilege of being able to live on three different continents in my relatively short actuarial career to date. Let's rewind a bit. I grew up in sunny South Africa, and spent most of my life in the rainbow nation. It was there that I started my actuarial studies through the University of the Witwatersrand (aka Wits). As South Africa still operated under the UK actuarial system at the time, I started writing the UK exams whilst at university in SA (subsequently South Africa did launch their own actuarial curriculum and qualification, which is now mutually recognised in both the UK and Australia).
After university, I moved over to London to begin my working life and finish my actuarial qualification. It was fairly straightforward to continue my exams and start working given that I was already enrolled in the UK Institute and Faculty of Actuaries. I qualified in the UK and spent the first years of my working life there, whilst enjoying everything that the UK and Europe have to offer.
I only recently moved over to Australia with my employer, Deloitte, to continue my career in actuarial consulting.
This just shows how global our profession is, and how easy it is to transfer your skills and knowledge to other countries. I strongly encourage you all to get a taste of living and working abroad at some point in your lives… take advantage of the global reach of the actuarial profession!
LAUREN QIAN
Even though I have started my actuarial path in a traditional manner I have still enjoyed all the challenges along the way. Without knowing what it was, I chose actuarial science simply because I was 'inspired' by my high school maths teacher, who had also studied actuarial science.
After a couple of great internship experiences in general insurance and the banking industry, I landed my first graduate role in OnePath's life insurance valuation team. I found this to be an ideal position to apply what I had learnt from university in practice. The learning from experienced actuaries was superb, especially during the tough time after the GFC in the area of asset and liability management, bonus declaration and managing capital guaranteed business, etc.
Currently I am working for Swiss Re, a dynamic global reinsurer. The excellent reputation and global opportunities attracted me. A lot of people have asked me what the differences are. I am proud to say that I have broadened my horizon tremendously in the past two years in both the general insurance and life insurance space as well as via global connectivity. In particular, the recent challenges in the life insurance industry equipped me with actuarial skills to deal with 'crisis'. I am looking forward to working in Hong Kong for a short while to learn about the Asian market.
The professionalism course was fun and I met a lot of new friends. Now I am really grateful that I can call myself an Actuary. I will never stop seeking challenges to utilise my professional knowledge.
PAUL REHILL
A sure-fire way to score yourself 15 seconds of fame is to make it to the Professionalism Course and be rabidly excited about finally being able to call yourself an actuary. Yeah!
My actuarial career started in corporate superannuation services with Mercer in 1997. Mercer provided an opportunity to work on many projects with outstanding and diverse individuals from the consulting, actuarial, administration and accounting teams. The work varied from triennial DB valuations and projections, DB to DC offerings including building benefit comparison models, long service leave valuations, calculating investment returns/crediting rates and preparing investment monitoring service quarterly reports.
In 2002, this actuary wannabe left the profession to work on an entrepreneurial venture developing high school eLearning maths software predominantly for use in schools in Australia but also for students in 45 countries. Running a business had strong appeal, challenges and opportunities to broaden skills through sales and marketing exposure. After more than a decade working on the business, I decided to return to financial services for a better work-life balance as another software product development cycle would be time consuming. It was also becoming increasingly difficult to compete with the number one player that was ready to list on the ASX.
In January, I gladly returned to an interesting actuarial role in ANZ's Wealth Division, making the move from Melbourne to Sydney. The role involves investment product pricing, profitability and NPV analysis relating to various operational and capital expenditure decisions affecting wealth products. Returning to the actuarial fold and being able to call myself an actuary is exciting. Now I need to summon Lleyton Hewitt to fire up for the final FIAA exams. C'mon!
"A sure-fire way to score yourself 15 seconds of fame is to make it to the Professionalism Course and be rabidly excited about finally being able to call yourself an actuary."
TEJAS SHAH
When I was in high school and putting down my preferences for university I chose everything from medicine to dentistry to engineering. So the question is why did I finally choose Actuarial Studies? Well the initial choice was a simple one – 10 years of medicine didn't seem too appealing but more broadly I always saw myself as a problem solver and at the time it's what I imagined actuaries to be: predicting unpredictability and quantifying uncertainty.
I began my career at CBA in a risk management role where I provided strategic support for funds management and defined benefit superannuation. Currently I am in a strategic role in Treasury at Macquarie Group where I am involved in a variety of capital related projects. My roles have given me an immense breadth of experience and I have worked on projects related to insurance, superannuation, funds management, investments, capital, credit ratings and global regulation.
Looking back, becoming an actuary was definitely the right decision. I consider myself a non-traditional actuary, constantly in the pursuit of applying the skills I gained in actuarial science to different projects.
As the recognition of the actuarial skill set increases I hope to be part of the growing body of actuaries who are immersed in a diverse range of non-traditional fields.
CPD: Actuaries Institute Members can claim two CPD points for every hour of reading articles on Actuaries Digital.